Vintage Hairstyles - Retro Hair

Vintage Hair Q&A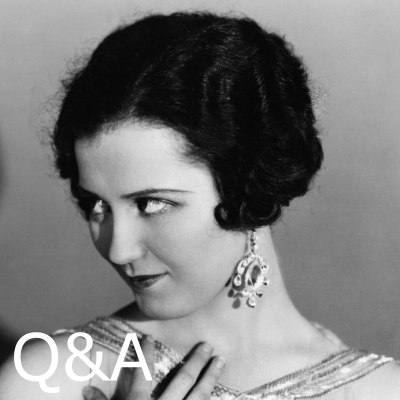 Questions and answers about vintage hair and anything retro hairstyles related. Read the questions submitted by others and ask your own questions about vintage hair. All questions are answered by a licensed cosmetologist. More...
World War One Era Hairstyles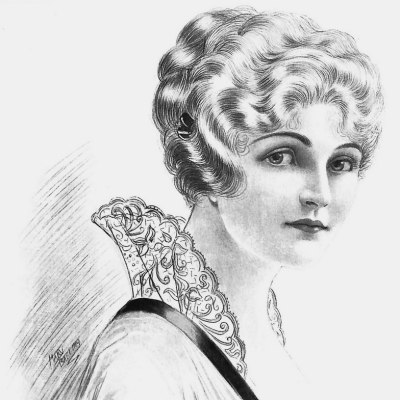 These pictures take us on a walk down memory lane. We progress through the World War One era, and see first-hand how the hairstyles changed during time of war and famine, with information snippets of WWI history in between. More...
1920s Hairstyles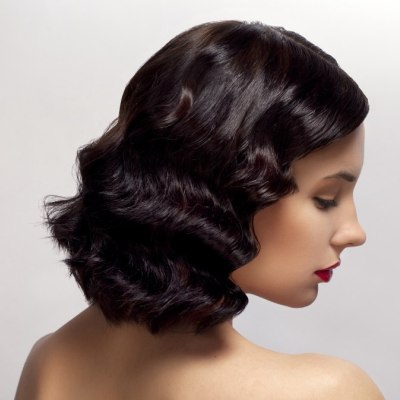 Some of us can only think and try to reflect of what things must have been like in the 1920s and what a stylish flapper looked like. We've seen pictures and movies, but how much does that really tell you? A closer look at the haircuts of the twenties. More...
1920s Inspired Hairstyles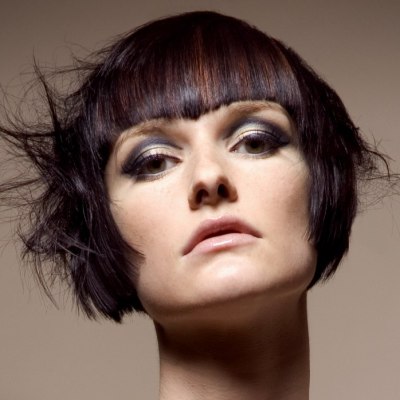 Strong haircuts with the inspiration of 1920s "Cigarette Girls". Celebrating the return of true classics, with a re-invented neo-geo. The use of precision cutting techniques, pure sculptured bobs with smooth and sophisticated styling, gives this collection an androgynous feel. More...
1930s Hairstyles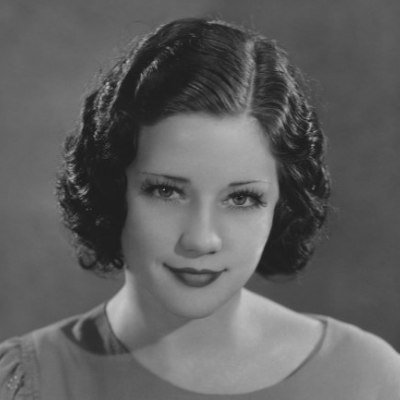 Hairstyles were still quite close to the head with the deep set, finger waves. Some were parted in the center, others on the side. Around 1932 the styles began softening a little bit more; as a play in the waves arrived and a little bit of volume appeared on the scene. More...
1950s Hairstyles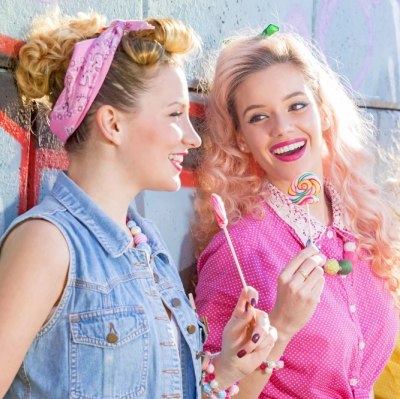 Housewives were wearing their hair shorter and shorter. When they wore their hairdos down, they were very similar to the famous actress June Allison and her lovely smooth page boy and short cropped bangs that framed her forehead. More...
1940s Hairstyles and Fashion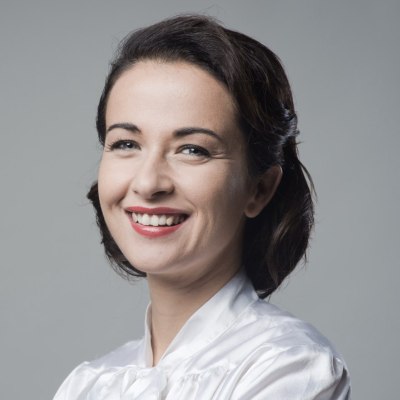 When I think of this era I think of all glamor. I'm not too far wrong as Hollywood characterized the 1940s as a very romantic and glamorous time. Although the 1940s had feelings of passion and bewitchment, it was not without turbulence. More...
1960s Hairstyles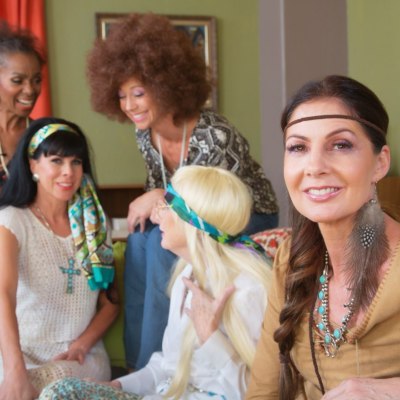 The bubble came into fashion or otherwise known as the bouffant hairstyle. The hair was clipped shorter on the bottom and became longer as you worked your way up. The longest section was in the crown and top area for height. Everyone wanted height in the 1960s. More...
1980s Hairstyles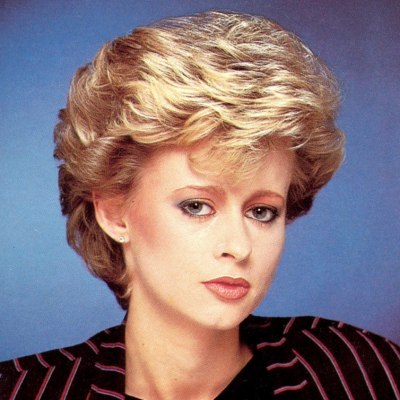 Women's hairstyles in the 1980s were influenced by a variety of trends, including power suits, primetime dramas and musical culture. The majority of hairstyles at this time emphasized volume and size, keeping with the decades concern with wealth and influence. More...
Vintage Hair Commercials - Videos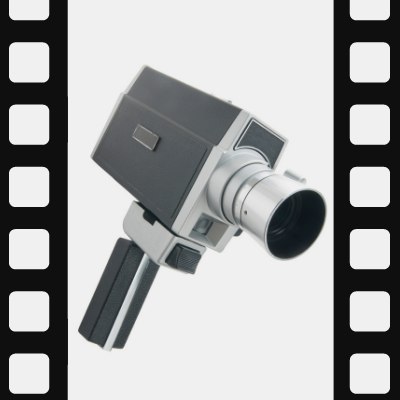 Watch videos and learn about hair products of the past and how they were advertised on television. These hair commercials offer you an interesting insight into shampoos, gels, hair colors, hair sprays, and more from bygone eras. A great source for vintage hairstyles too! More...
Vintage Hair Ads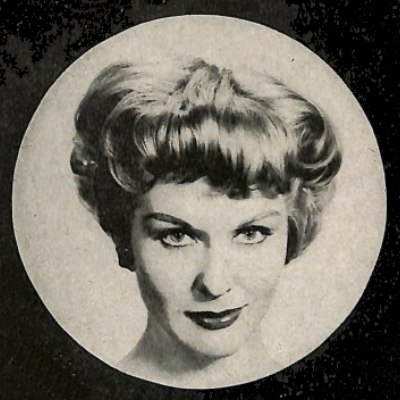 A collection of hair advertisements from old hair and fashion magazines. Retro advertising for hair care products. Old ads for Firm N' Gentle Wave, Wavecrepe, Roux Hair Color Shampoo, Roux Fanci-Full, La Maur Bone Marrow, ... More...
The Warm Iron Pin Curl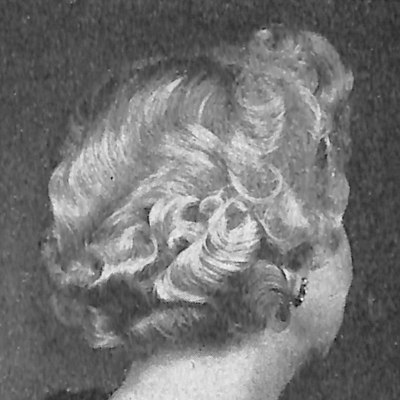 How to create 1940s pin curls with the original warm iron technique. The finished effect is similar to a croquignole marcel wave, yet the method is simple and speedy to execute. Since drying time is eliminated, a complete head can be turned out in less than an hour. More...
Japanese Beauty Trends Transition in Heisei Era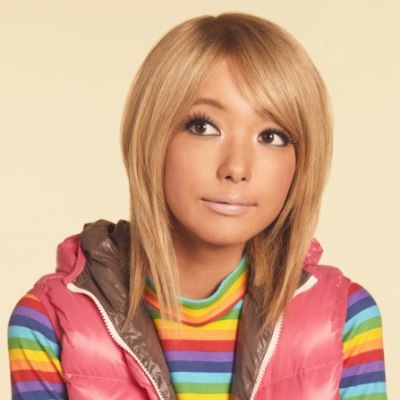 Japan's Emperor Akihito abdicated, and his abdication marked the end of the Heisei era and the start of the Reiwa era. Shiseido has appointed a model to depict changing trends across 30 years of Heisei from a beauty perspective by utilizing findings in its long-term trend research. More...
Books about Vintage Hairstyles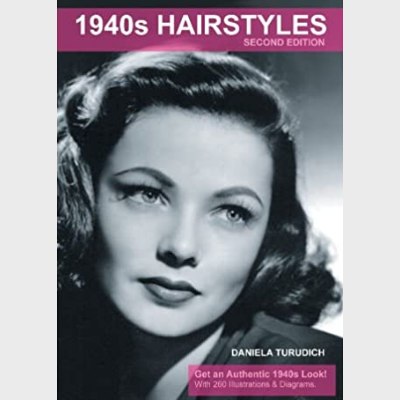 A selection of books about retro hair and vintage hairstyles. "Vintage Hair Styles of the 1940s: A Practical Guide", "Vintage Hairstyling: Retro Styles with Step-by-Step Techniques", "An Illustrated History of Hairstyles 1830-1930", "Create Vintage-Inspired Wedding Hairstyles", ... More...
How to do a Great Gatsby Style on a Short Angled Bob

Illustrated tutorial showing how to style a short angled bob into a Great Gatsby look. Start with the first side of the model's head. Use the sharp end of your tail comb and draw a two-inch section vertically from behind the ear towards below the temple of the model. More...
How to do a Modified Vintage French Roll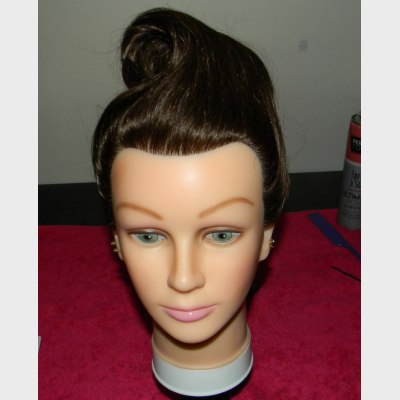 Tutorial for a modified vintage French roll. This is an easy to create up-style that suits most face shapes. A shiny and seamless surface contributes to the overall aesthetic pleasure of the combined French roll and rolled fringe. More...
How to do a Three Roll Vintage Up-Style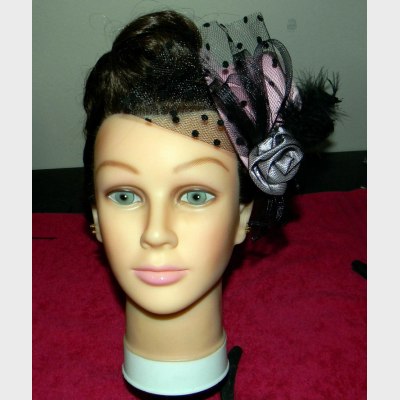 This is a vintage up-style with a large hair accessory with lace that covers almost the entire plain of the side of the French roll. The lace covering a part of the face adds that enigmatic element, while steadfastly maintaining the feeling of elegance and flair. More...
How to Make an Up-Style with Vintage Pin-up rolls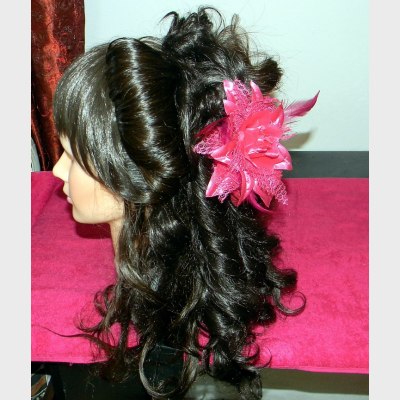 Step by step for an updo with vintage pin-up rolls. The silhouette from the side and back is balanced. The curls at the back are long enough to cascade down the model's shoulders, while a hair accessory at the back adds that bit of spark to the back view. More...
Eighties Feathering and Short Haircuts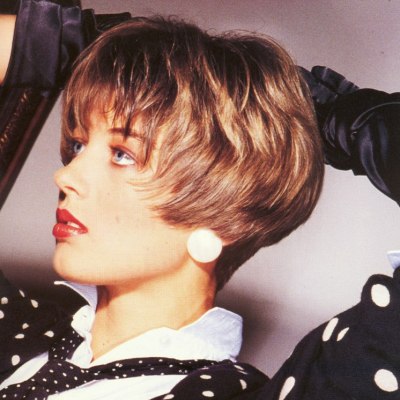 The short haircuts in the eighties were a sight to behold. The clippers were used in a plentiful way as the backs were clipped up and close to the nape of the necks. Some necklines were carved in an arch with a slight subtle point on each side of the neck. More...
Evolution Revolution - 70s and 80s Hair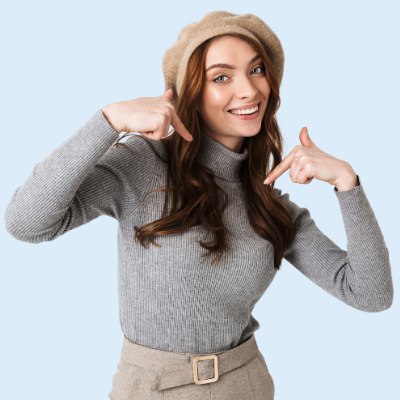 I am a child of the 70s and I have seen a lot of change happen. One of those being the different hairstyles from year to year. I don't know how we kept up, but if you will look back to the 1970s, forward, you will see the most distinctive hairdos to ever be created. More...
Mack - Neo Vintage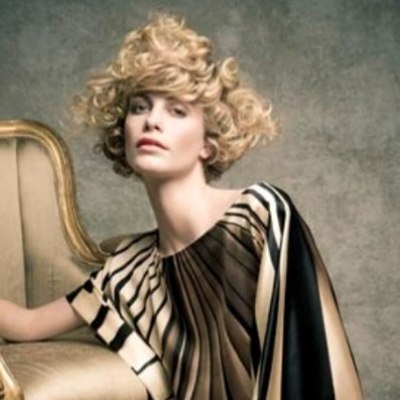 Mack offers a new treasure chest of gems that are found through silky smooth lines, a vintage of deep-set finger waves, fortyish bulbous bangs with gathered curls and masses of chaotic curls which set the air into an inspiring whirl of sophistication and nostalgia. More...
Matthieu Aussel - French Retro Styles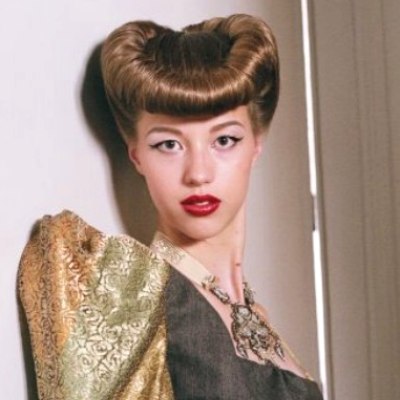 Inspired by the feminine looks of the 1940s Matthieu Aussel presents his collection for fashionistas of today. Elaborate up-dos are rolled, curved, pinned, netted and decorated with retro accessories. The styles are elegant, unique and highly sophisticated. More...
111 years of Schwarzkopf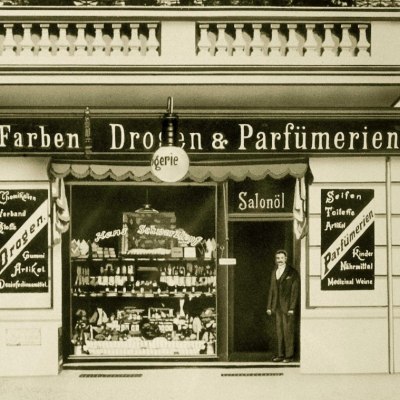 More than 110 years ago, chemist Hans Schwarzkopf ran a small drugstore in Berlin. Today Schwarzkopf covers all products in the categories of hair coloring, care and styling. Today Schwarzkopf covers all products in the categories of hair coloring, care and styling. More...

The Dressing of the Hair, Moustachios and Beard
Excerpts from "Chats on Costume" by G. Woolliscroft Rhead, 1906.