Try on Hairstyles


Would you like to try on new hairstyles and hair colors before you change your look? Before you change your hair, it's important to make sure it's the right choice for you. Our free app can make your hair decision easier. You can upload a photo of yourself or use a model's photo and try on hairstyles and hair colors of your choice.

Find your perfect look! Virtual hair makeover app to try on hundreds of hairstyles and hair colors!

• Click here for the user guide!

• No need to register. No login or password is needed!

• Your privacy is guaranteed. No uploads to an external server!

• Hundreds of hairstyles to try on.

• Option to change the hair color.

• Regular updates, with new hairstyles being added frequently.

• Online hair app. No downloads and nothing to install.

• Send hairstyles to your friends and relatives, or show your favorite look to your hairdresser, ...

Important: To safeguard your privacy, a photo stored on your device is used. This photo is only used temporarily and is not uploaded to a location outside your device. This means that you will need to select your photo again after leaving or refreshing the webpage. The app does not store your photo.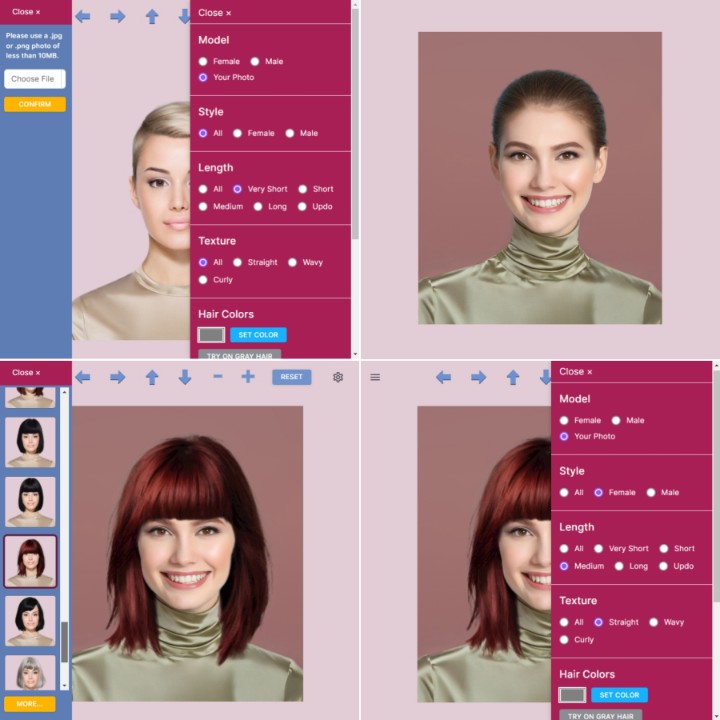 How to use:

• Click the hamburger menu button to open the left pane. This is the pane that will display the images that you can use.

• Click the wheel to open the right pane. This is your "toolbox".

• Use a photo of your head and shoulders only. Make sure your hair is completely away from your face and ears.

These are just some concise user instructions. Click here for the complete user guide that will help you have even more fun with the app!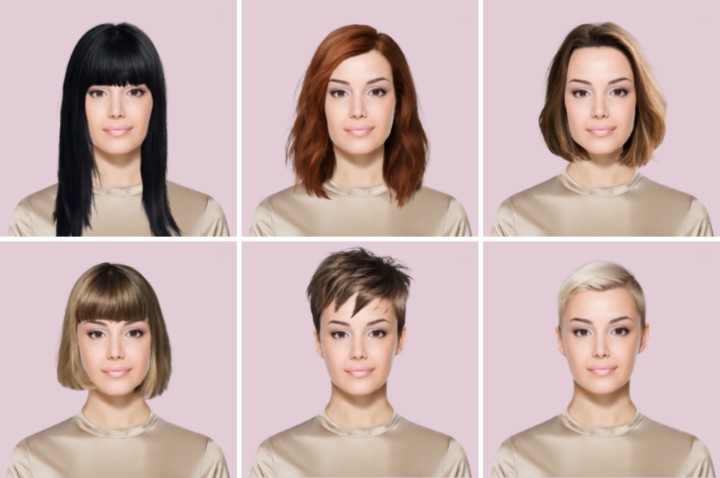 This is just a small example of the many hairstyles you can try on a photo of yourself. Experiment as much as you want and use our hair app to simulate different haircuts and hair colors to find your perfect look!