Matthieu Aussel - Paris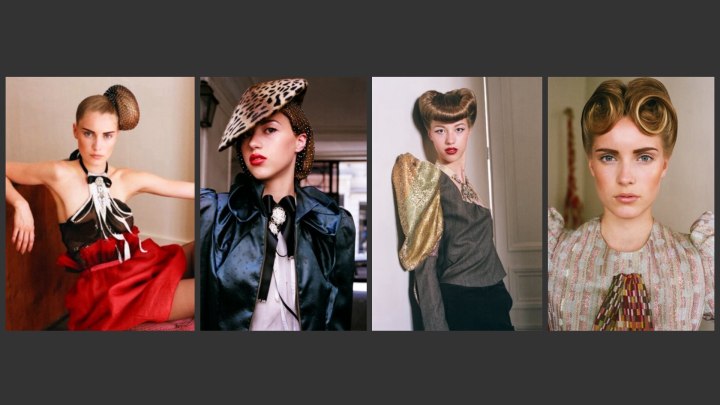 Scroll down for more photos ↓

Inspired by the feminine looks of the 1940s, Matthieu Aussel presents his new collection for fashionistas of today.

Elaborate up-dos are rolled, curved, pinned, netted and decorated with retro accessories. The styles are elegant, unique and highly sophisticated. They require a little work, but the results are just stunning.

Each hair has its place and there are no unruly sections, no feathering and no loose ends. The colors are natural, at the most enhanced with some highlights. In this hairstyles collection the hair color takes a second place behind the style and does not dominate the look. However, a healthy shine is essential.


French Retro Style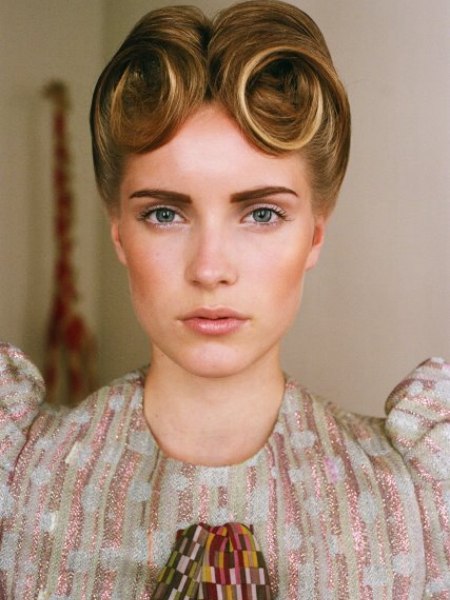 A luxurious and very French style for anytime you feel special and want to show it. Ideal for medium long straight hair that is cut at one length. It is best styled when still a little damp.

Take individual strands and comb them upward in a straight motion, then roll them and pin the ends under to make the bobby-pin invisible. Work your way from the back to the front. Use a good dose of hairspray to fixate this great look!


Netted Hair


Caught in the net! Haute coiffure for your special appearance. This style works for medium to long hair. Pull all hair together in a ponytail on top of the head and slightly off center. Use a pinchless hair rubber in a similar color than your hair and wrap it tight. Pull a decorative hair net over the bulk of hair and pin it around the base.


Elaborate Look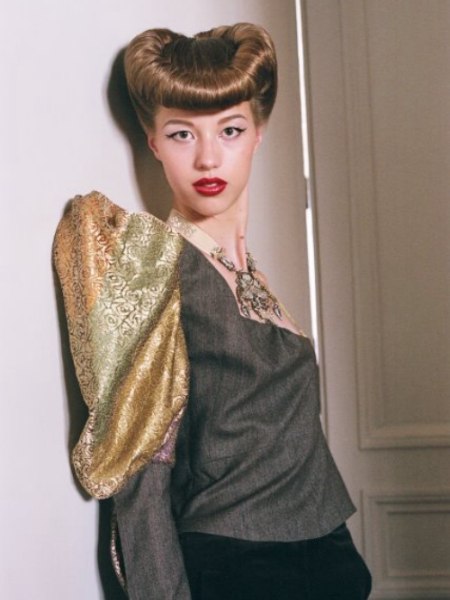 You've seen this elaborate look in the old black and white movies. Now it is back and even in color! It looks more complicated as it is. Comb damp hair straight and as a little trick use a long foam roll.

All hair is rolled over the foam core and once positioned on top of the head it is pinned invisibly. You might need some help with this one! Hairspray and shine serum give the finishing touch.


Beaded Hair Net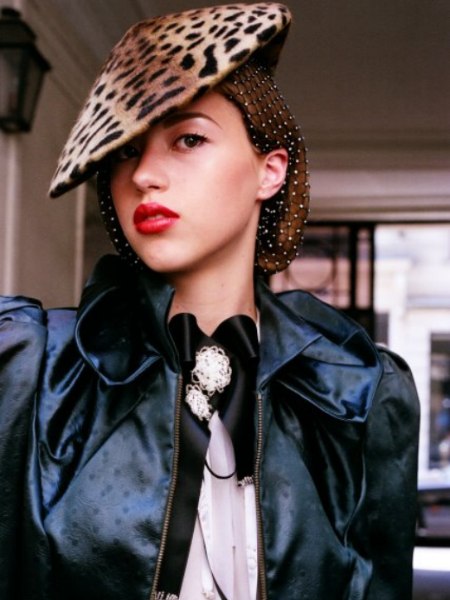 No more bad hair days! A great style that is easy to do and a true eye catcher. Smooth out your hair and add some shine serum. Then find your favorite hair net. Try a beaded one and just collect all the hair into the net.

Pin the net tight and top it all off with a fancy little hat. The hat can be as adventurous as you are. There are no limits to creativity!

Hairstyles: Matthieu Aussel - Paris

See also: Up styles