Hair Salons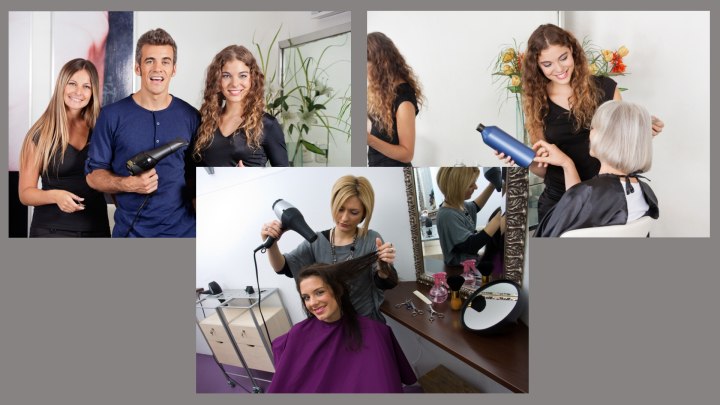 Hair Salon Etiquette for the Client
Having good salon manners helps to make the best of your visit and while most of it is truly common sense, we do tend to often forget the little things that can make a difference.

Hair Salon Etiquette for Stylists
Going the extra mile and following a little list of dos and don'ts will make a real difference and set you apart from your competition.

Hair Salon Furniture and Colors
From the colors and artwork on your walls to the furnishings, there are many thoughts that have to go into the design of a successful hair salon.

How to boost salon revenue
Growing a salon business necessitates more than advertising; it entails using innovative ways to keep a steady traffic flow, increasing repeat appointments and raising the amount spent per transaction. It's about working smarter, not harder.

How to choose a new hair salon
The secret to choosing a hair salon, what to watch out for and the client-stylist relationship.

Kid friendly hair salons
How to make a hair salon more kid friendly. Making a salon kid friendly does not mean that you have to change your salon around in a dramatic manner.

On becoming a hairdresser
The possibilities are truly endless. There are specializations and specialties that are too numerous to count. The only limits are your imagination and the requirements and laws where you live that govern professional services.

Practical tips for your hair salon
Beginning, designing and furnishing a hair salon involves some practical thinking along with some thoughts about the atmosphere of your work place.

Salon Assistant Jobs
Being a salon assistant is a phenomenal way to get hands-on experience not just in a school and classroom but in a highly functioning hair salon.

Talents and skills to become a good hairdresser
Beauty school and/or an apprenticeship in a good hair salon can give you all the tools that you need, but what will make you different than anyone else and help you succeed, are your personal talents, skills and inclinations.

The pros and cons of being a hairdresser
If you're serious about pursuing a career in hairdressing, be sure to consider all the pros and cons of the job, and never think that hairdressing is an easy job.

Your Salon's Reputation
The online reputation of your salon and how negative reviews can destroy a hair salon business. How to fix bad reviews.

Hair salon webcams
Have a look inside other hair salons and barber shops and see how your colleagues work and organize things.

Hair schools
Hair, beauty and cosmetology schools for advanced hairdressing training and refresher courses.

Hair salon & day spa management books
Books for hair salon and spa owners. Salon management tips and how to start a hair salon.

The Cost of Beautiful Hair
Do men know the cost of the upkeep of attractive hair and the time women need to look beautiful?