How To - Hair Upstyles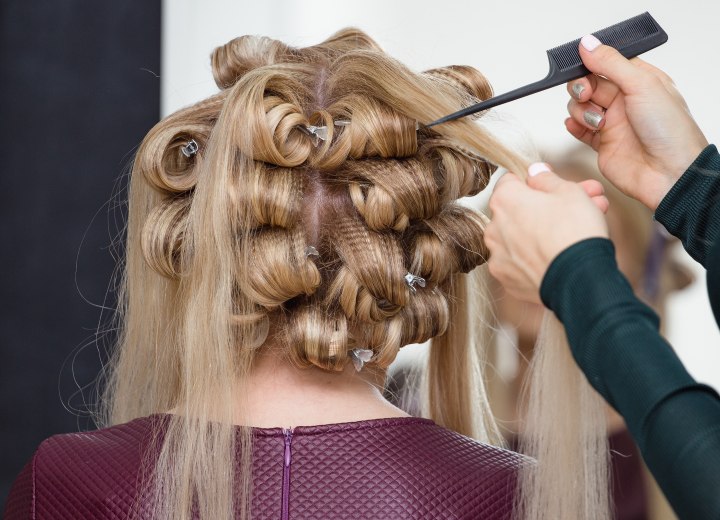 Related pages on Hairfinder:
Upstyles Prom Hair Wedding Hair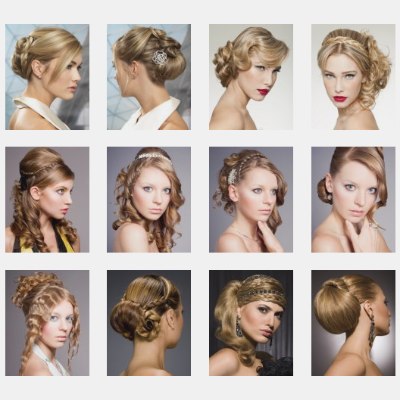 Photos of Up-Styles
Photo galleries with up styles created by leading hairdressers. Browse through hundreds of photos of the most beautiful looks for yourself. Styles for any hair color and for any face shape. Ideas for thin, thick, curly, straight and wavy hair. More ...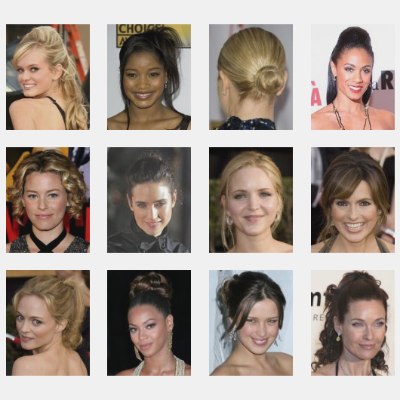 Celebrity Up-Styles
Photos of celebrities wearing their hair up and information to help you imitate the looks. Browse through hundreds of photos with ideas for a beautiful formal hairstyle or practical updo! Styles for any face shape and for different hair colors. More ...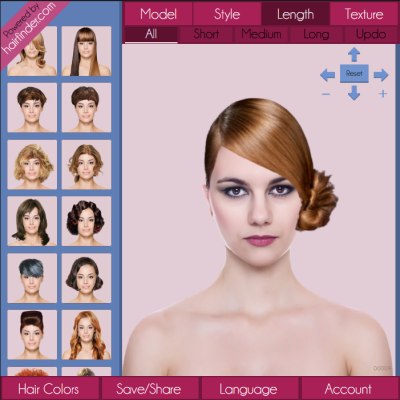 Virtual Up-Styles
Try up-styles on a photo of yourself with free online virtual hair styling software. Simulate hairstyles and hair colors on a photo of yourself. Do innumerable makeovers on a photo of yourself and see exactly what you will look like before getting your hair cut or styled! More ...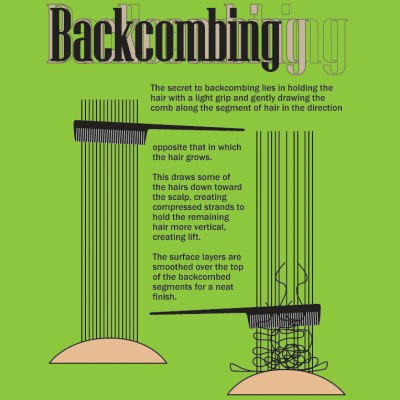 Backcombing or Teasing Hair Explained
Backcombing the hair, commonly referred to as teasing is a technique where you can build-up the lower layers of the hair and can create a fuller, more-voluminous looking style. Backcombing is used in many up-style designs. More ...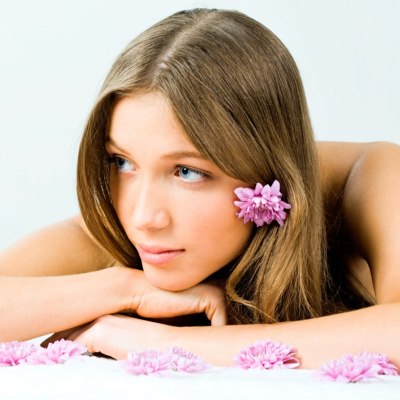 Flowers in Your Hair
All over the world women wear flowers in their hair. With their scent and their fragile beauty flowers can transform simple hairstyles into adorable and even breathtaking creations. But they are not only beautiful, they also tell messages. More ...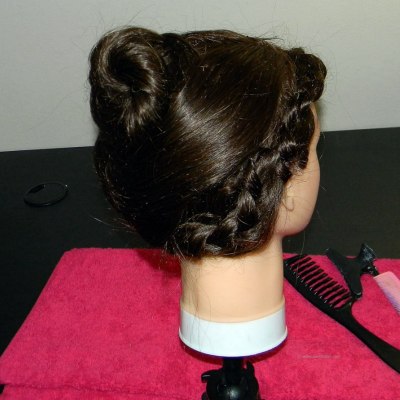 Hairline Braid with a Twisted Bun
Step by step instructions for a hairline braid with a twisted bun. All hair is styled away from the face and ears, leaving the face open and fresh, creating a youthful appearance. This style can be dressed up with jeweled hair accessories or it can be a very casual style. More ...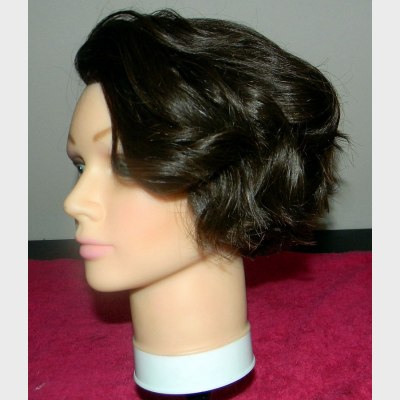 How to Create a Formal Up-style with a Short Bob
People are always wary when it comes to creating curls on shorter hair. This needn't be the case though, as with a little practice and the right tools, you can easily create beautifully modern and sophisticated formal hairstyles even on a short bob. More ...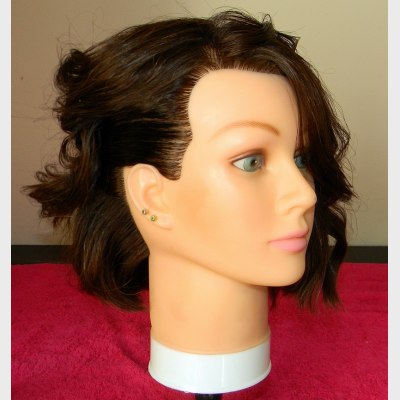 How to Create a Faux Side-undercut for an Angled Bob
How to tutorial with photos for a beautiful up-style for an inverted bob, that gives the impression of a side-undercut. If you have the strong personality and fashion sense to work it, you can wear this style to complement any dresscode. More ...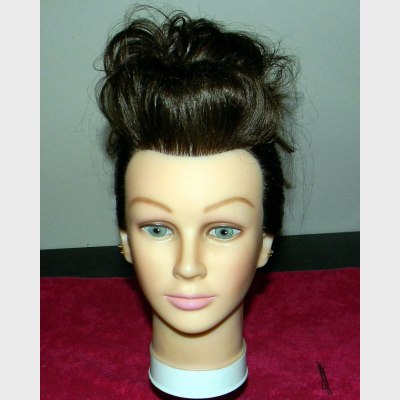 How to do a Faux Pixie
How to style hair up to imitate the main features of a classic pixie cut. Most pixie cuts are cut short at the sides and longer on top of the head. The deliberately styled characteristics of this style imitate those main features of the pixie. More ...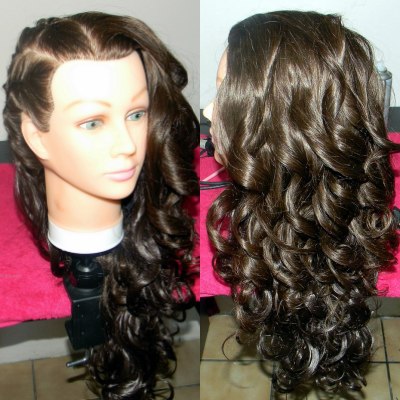 How to do a Half Mohawk with Braids
Step by step styling instructions for a half mohawk with braids. The hair is styled in a side-part, with the fringe area also curled, creating a gorgeous look with a side-swept fringe, curls cascading down down th e face of the model. More ...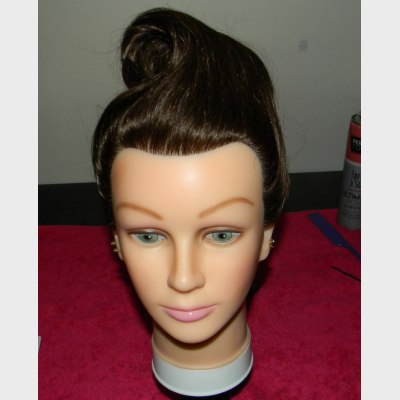 How to do a Modified Vintage French Roll
Tutorial for a modified vintage French roll. This is an easy to create up-style that suits most face shapes. A shiny and seamless surface contributes to the overall aesthetic pleasure of the combined French roll and rolled fringe. More ...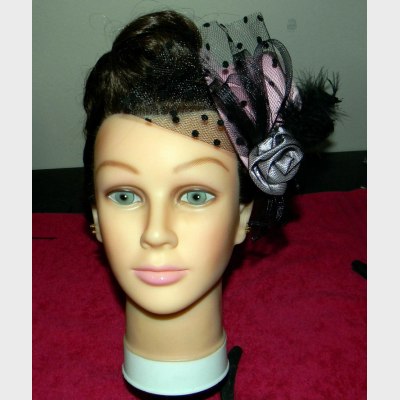 How to do a Three Roll Vintage Up-Style
This is a vintage up-style with a large hair accessory with lace that covers almost the entire plain of the side of the French roll. The lace covering a part of the face adds that enigmatic element, while steadfastly maintaining the feeling of elegance and flair. More ...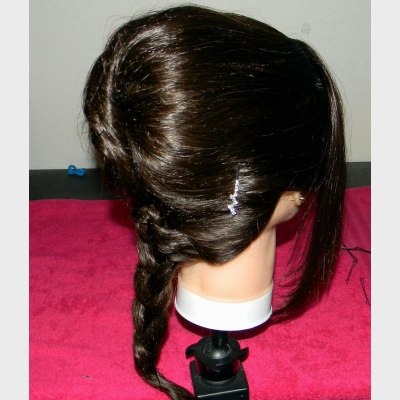 How to Make a High Bubble with a Simple Braid
How to style your hair in a high bubble with a braid. You can add hair accessories of your choice to this style. The style can be worn to a party or to a prom. Your choice of dress-code will affect the over-all look of this hairstyle. More ...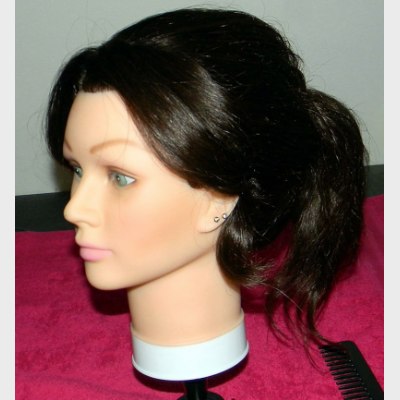 How to Make a High Volume Ponytail
Styling instructions for a high volume ponytail. This is an extremely versatile hairstyle, and can be worm to the beach, to a party or to the prom. Your choice of dress-code will determine the ultimate feel of this look. More ...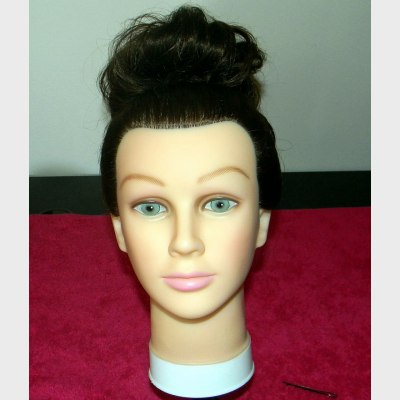 How to Make a Messy Bun
Step by step styling instructions for a messy bun. The bun sits literally on top of the head, creating a sense of height. The base of this hairstyle is neat, while the actual bun-section is messy. The style is finished off with hairspray for gloss. More ...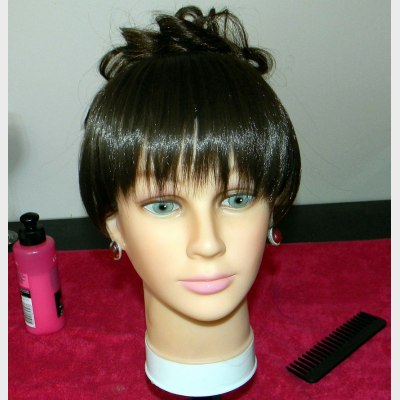 How to Make an Up-Style with Bangs
Step by step demonstration for an up-style with bangs. The surface is smooth and the curls pronounced. The style is proportionally balanced with the shape of the silhouette, as well as being visually pleasing and secure. More ...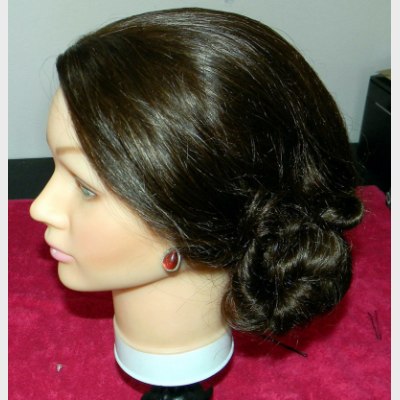 How to Make an Up-Style with a Double Twist
Step by step instructions for an up-style with a double twist. This is a style that works best with a long finge or no fringe at all. This hairstyle is relatively laid back, yet the construction of it is important for visual effect as well as structural stability. More ...
Next Page