Hairdressing Schools and Online Courses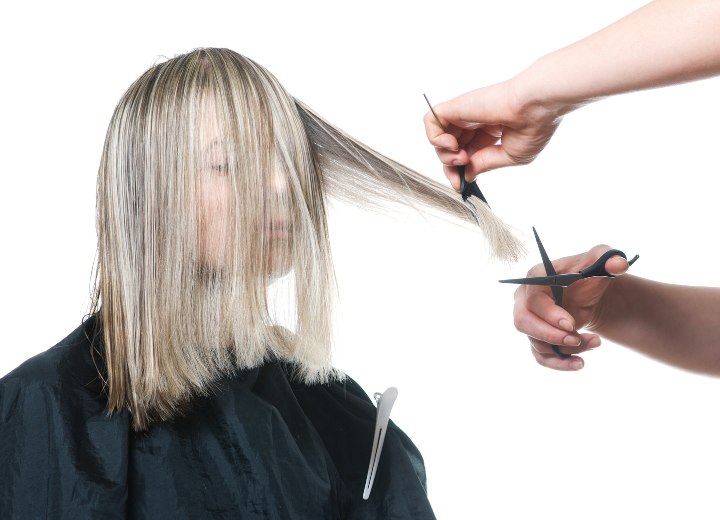 On Becoming a Hairdresser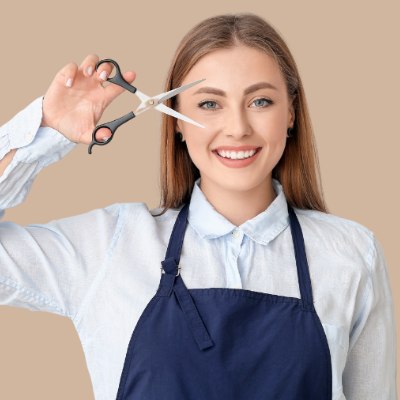 Being a hairdresser is a career choice that has as many variations in practice as there are hairstyles. Contrary to what some people believe, the job of a cosmetologist is very demanding. The person for whom cosmetology is a good fit is definitely going to be a people person. More...
Talents and Skills to Become a Good Hairdresser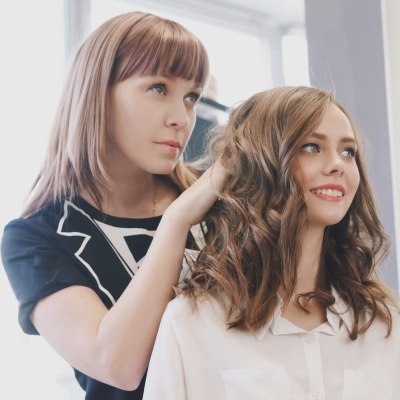 Anyone can cut hair. But not anyone can be a good hairdresser. It is not rocket science to learn the techniques of cutting and coloring hair, but it takes so much more to be really good in this exciting profession. To be an excellent hairdresser, you have to love what you do. More...
The Pros and Cons of Being a Hairdresser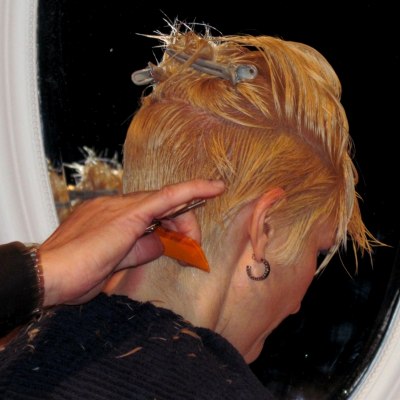 People from all parts of the world, of both sexes, decide they want to become a hairdresser. No matter what brings you to want to be a hairdresser or what you expect from a hairdressing career, there are good and bad points about this path. More...
Haircutting do it Yourself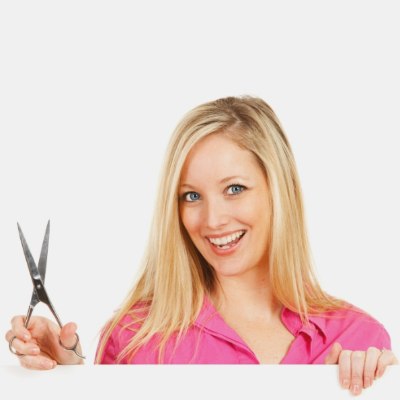 Beginners guide to cutting hair. Articles on the basics of hair care and hairstyling and detailed information, courses and cutting techniques to create many of today's hairstyles. Learn about haircutting angles and elevation, haircutting manikins, hair sectioning and much more! More...
Hairdressing and Haircutting Coursebooks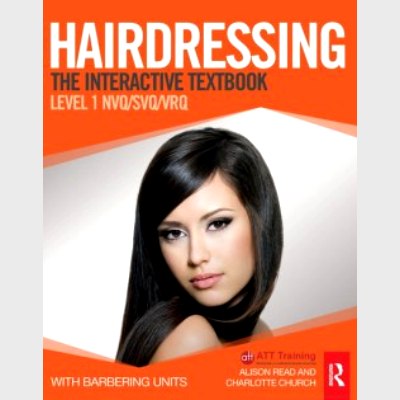 A selection of hairdressing and cosmetology books, courses and official guides. "Cosmetology Exam Practice Questions", "How to Create the Perfect Cut, Shape, Color, and Perm" "Hairdressing for African and Curly Hair Types", "Hairdressing and Barbering, The Foundations", ... More...
Myhairdressers.com step-by-step guides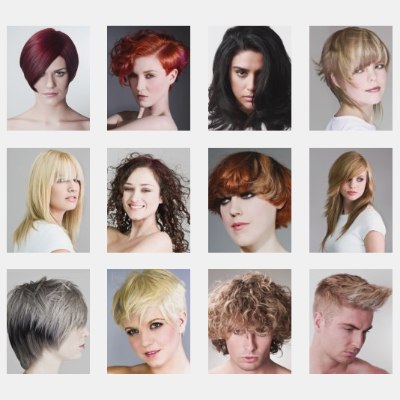 Learn how to cut hair from the most creative minds in the industry. Click on a photo to view step-by-step instructions and subscribe online for instant access to a growing online library of step-by-step hairdressing training videos. More...
Online Hair School

The world's first online hair school has been set up by Irish hairdresser Fran Smith. Online hairdressing tutorials and DVDs. The site is being updated all the time, so hairdressers or those with an ambition to be a hair stylist will always have a variety of new courses to view. More...
Arrojo Cosmetology School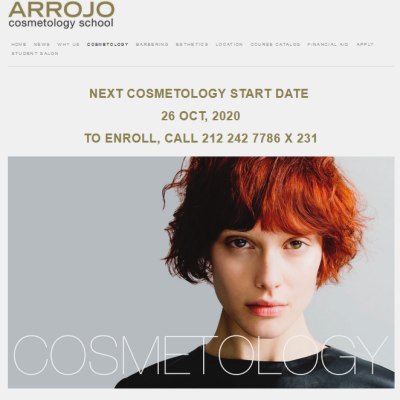 The school offers industry-leading programs in cosmetology, barbering, and esthetics at their campus in SoHo, New York City. The school location, although completely private, adjoins Arrojo Studio Soho, one of New York's most established and successful hair salons. More...
Avalon School of Cosmetology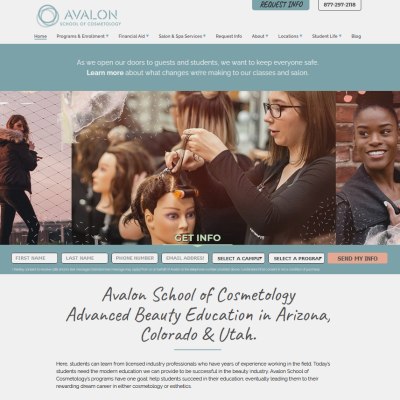 Avalon Schools of Cosmetology offers beauty educations in Arizona, Colorado and Utah. Students learn from licensed industry professionals who have years of experience. They follow the trends and technologies in a real-world environment and love sharing them with their students. More...
Empire Beauty School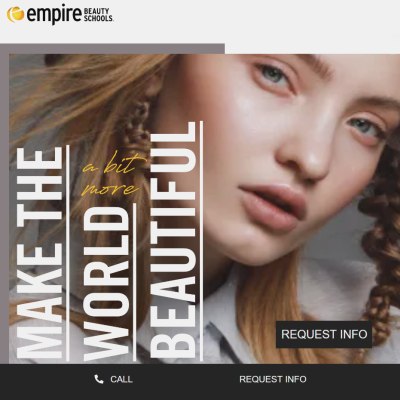 With 88 locations in 21 different states, Empire is one of the largest cosmetology school systems in the USA. For more than 80 years, Empire has been providing cosmetology education to future beauty professionals. More...
Sassoon Academy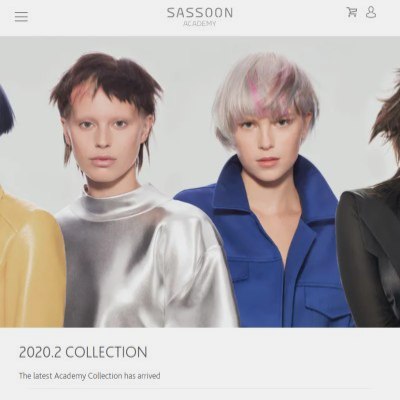 Sassoon training is globally recognized as the ultimate in hairdressing education, providing you with a passport to a successful career in the international world of hair. The academy offers offer a comprehensive portfolio of hairdressing courses in both cut and color. More...
Toni&Guy Hairdressing Academy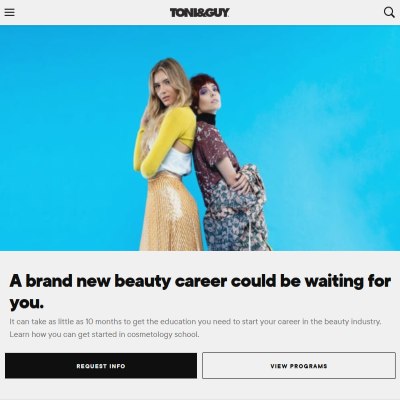 Offers a variety of programs so you can pursue the area of beauty that you're most passionate about. All programs are taught with practical training, allowing you to apply what you've learned on real clients under the direct supervision of licensed professionals. More...