Hair Straightening & Thermal Reconditioning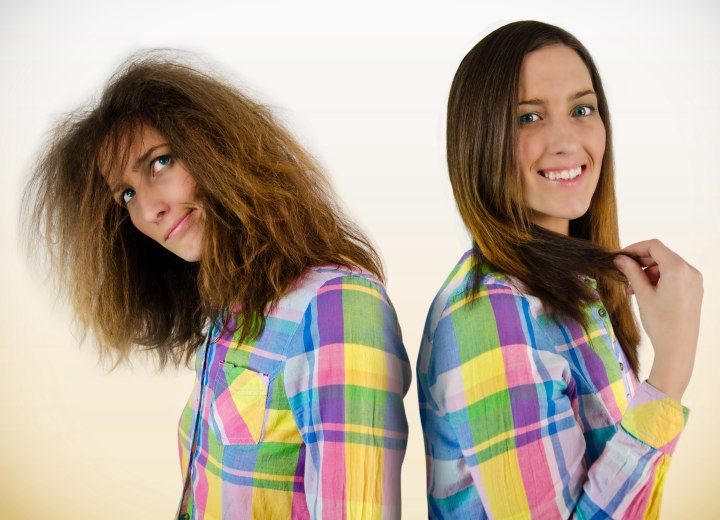 Hair straightening is a technique to make wavy, frizzy and curly hair straight without damage.



Hair Straightening Q&A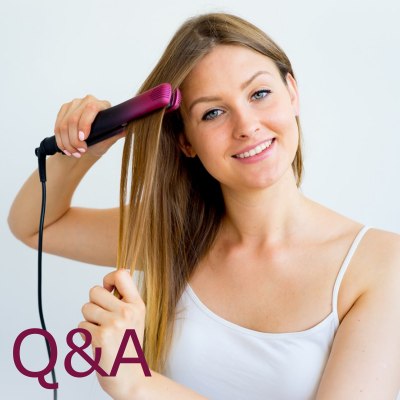 Questions and answers on anything that has to do with flat iron straightening and permanent hair straightening. Read the questions submitted by others and ask your own questions. All questions are answered by a licensed cosmetologist. More ...
Choosing the Best Hair Straightener for You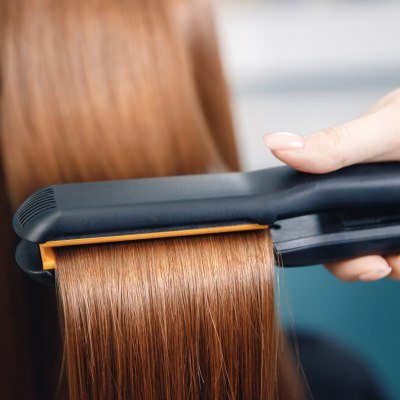 When it comes to choosing the hair straightener that is right for you there are many different things to consider and it's important to make the best choice for you and your hair type. Otherwise you will become frustrated and unhappy with your choice. More ...
Flat Iron Hair Straightening for Curly Hair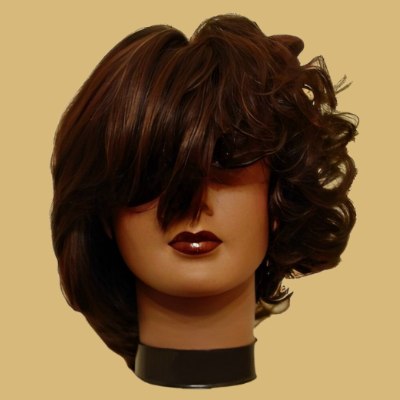 We begin styling by separating a slice of hair no thicker than half the width of the heating plates on our flat iron. Starting with the bottom segment of the first section, we apply a small amount of hairspray and allow it to dry before pressing it between the plates of the flat iron. More ...
Flat Iron Styling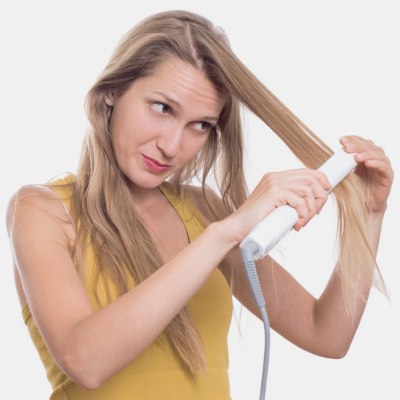 You need to know a few important rules before you begin using flat irons, both to give the best possible results and to make sure you do the least possible amount of damage to your hair. For thermal styling, always follow these simple rules. More ...
How Often You Can Use Hair Straighteners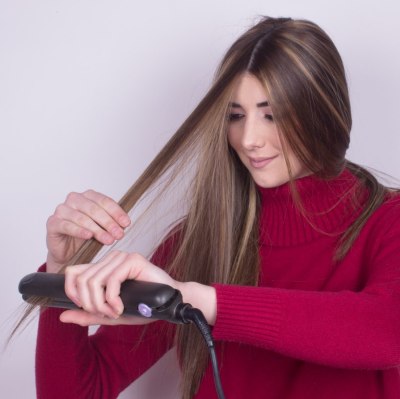 Many of you love your flat iron because it gives you the ability to get your curly, wavy, or ethnic hair under control so you can produce dynamic, appealing hairstyles. But you may be worried about damaging your hair by using this straightening tool too often. More ...
How to Choose a Flat Iron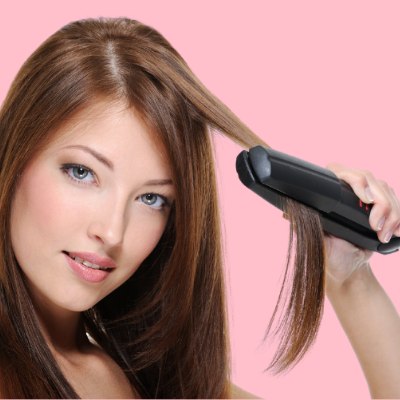 A quality flat iron can be beneficial to the hair. One example is the flat iron that uses ceramic plates. These plates use infrared heat to seal in moisture and reduce the need for using a greasy conditioning treatment. Here are some things to consider when purchasing a flat iron. More ...
How to Style and Straighten the Hair of a Bedridden Individual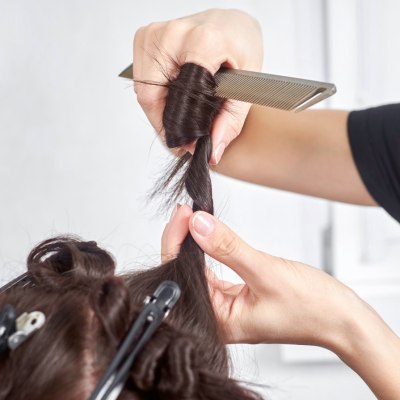 Although the styling of the hair is something that is most frequently done, and it is the simplest as far as preparation and precautions are concerned, styling can take on many variants and different advance preparation depending on the tools you choose to use. More ...
Permanent Hair Straightening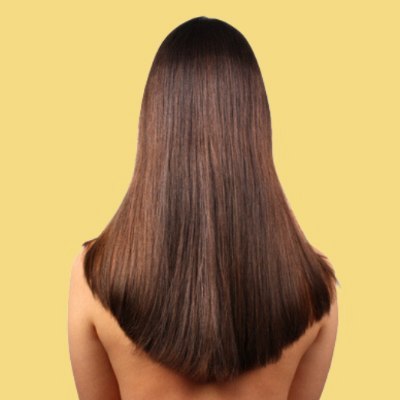 Permanent hair straightening is a popular hair treatment and can be known under many different names such as thermal reconditioning, relaxing, Japanese hair straightening or even a straight perm. The effect at the end is that you have beautiful straight hair. More ...
Thermal Restructuring Explained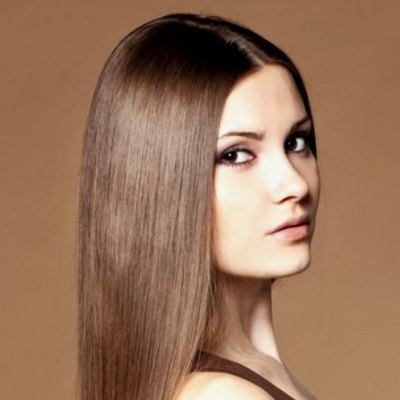 This process has become increasingly popular in the intervening years and is known by a number of names: Japanese Hair Straightening, Ionic Retexturizing, Thermal Restructuring, Thermal Reconstruction, and Rebonding. More ...
Hair Straightening with KeraStraight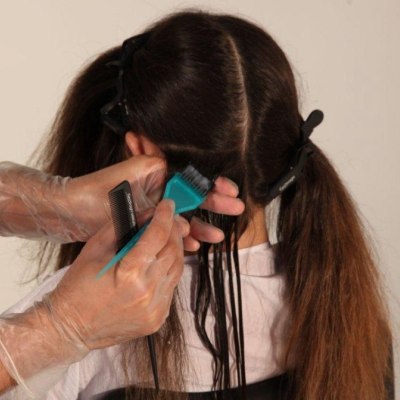 Step by step instructions for straightening with KeraStraight. The finished result is beautifully conditioned, healthy and shiny, straight hair, which can be kept salon perfect by the client with KeraStraight Straight Maintain Shampoo and Conditioner. More ...

The CHI Transformation System
A scientific approach that permanently transforms hair from frizzy, wavy, curly or even coarse straight hair into silky beautiful controlled straighter hair by using the CHI Iron, silk and negative ions without the use of any harsh chemicals or amonia.