Short Hair Tips & Ideas

Photos of Short Hairstyles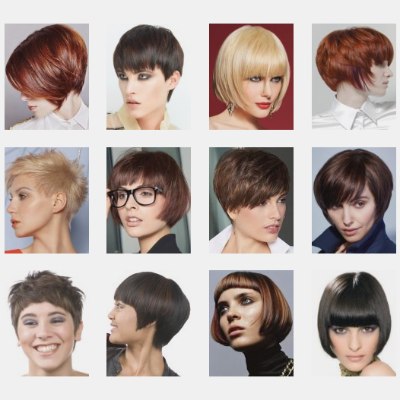 Photos of short hairstyles for women, created by leading hairdressers worldwide. The latest haircuts for straight, wavy and curly short hair. Detailed descriptions and instructions on how to recreate the look. Find your favorite haircut and take the photo to your hairdresser! More...
Short Hairstyles To Try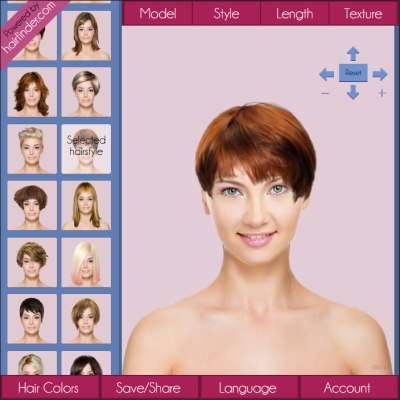 Not sure yet whether or not going short would be a good decision? Use hairstyles software to try different short and very short hairstyles on a photo of yourself and see what you would look like if you decide to get your hair cut. More...
Search Hairstyles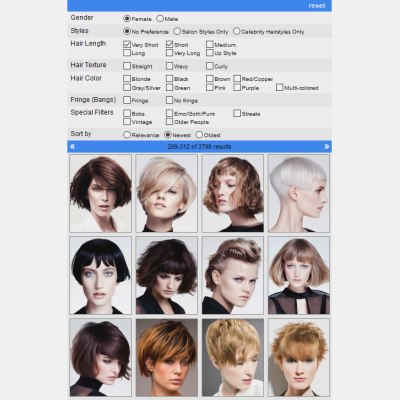 Free app to search through thousands of hairstyles. Compare looks and find a perfect photo of the short hairstyle you want to show your hairdresser! Select hairstyles based on your own preferences such as length, texture, hair color, bangs or no bangs... More...
11 Reasons to Get a Short Haircut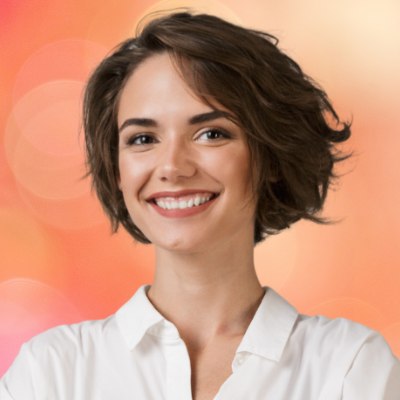 You catch yourself looking more and more often at photos of sassy short haircuts and you are already holding your hair up in front of the mirror to picture yourself with short hair? Then you are really ready to cut your hair short! Here are the 11 best reasons to cut your hair. More...
Choosing Short Hair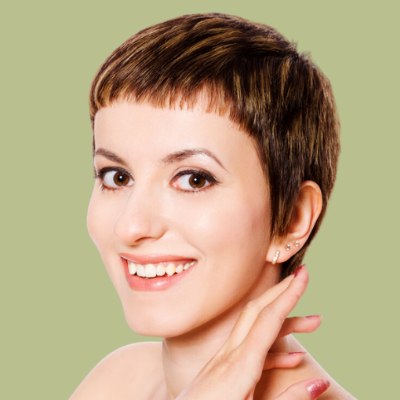 Short hairstyles are perhaps the most mismanaged hairstyles worn by women. Far too often, the decision to go short is made based on utility and ease of care. As a result, the short style ends up being unflattering to the individual. A look at some of the basics of short haircuts. More...
Choosing the Right Pixie Cut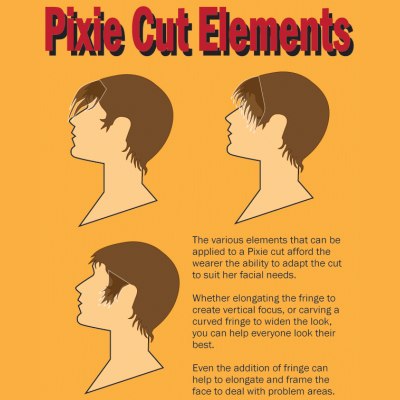 The pixie cut has a number of permutations that enable it to be adapted to different facial needs. The inclusion of bangs, sideburns and elongated nape sections can help to accommodate many of the needs of problem features. Let's take a look at the variations of the pixie cut. More...
Going Short

Having long hair can often be a women's defense mechanism, a way to hide as well as an enhancement to their femininity. Many celebrities made the switch from longtime long hair to super short and supercute pixie cuts. Here's what to expect when you cut your own hair short. More...
How to Create a Faux Bob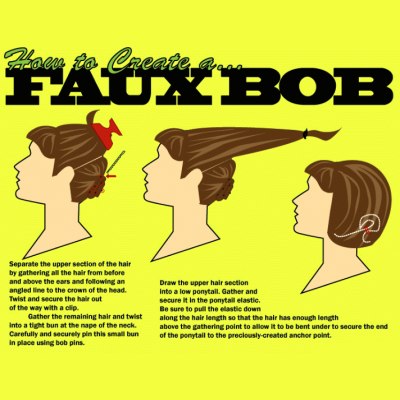 Many women with long hair often think of going for a shorter bob cut, but realize it is a big commitment to cut one's hair. And sometimes, they may not really want to make that commitment. Here's a little trick to let you create the look of a short bob without losing any length. More...
Transitioning to (or from) a Pixie Cut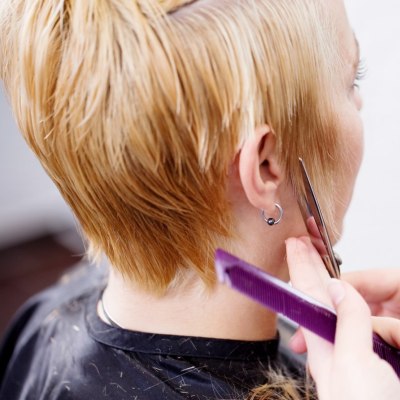 For the average woman with shoulder-length hair, going to a pixie cut means sacrificing seven inches of length or more. Even when she is convinced she wants to do this, it can come as a shock. I generally advise going with a staged approach to such drastic changes. More...
Going Short? Think Before You Cut!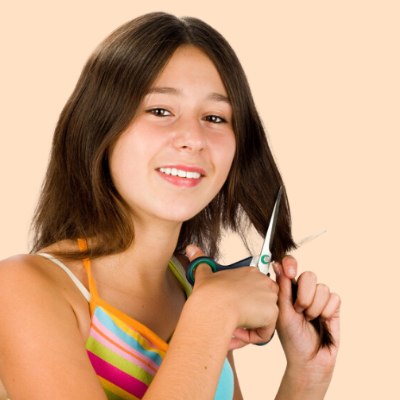 You had enough of your long hair and are longing for something that is more practical, lower maintenance and different. You think a short haircut is the answer. Wait! Before you let the scissors slice through your hair, think about it and make sure it is really what you want to do. More...
How to Make Short Hair Feminine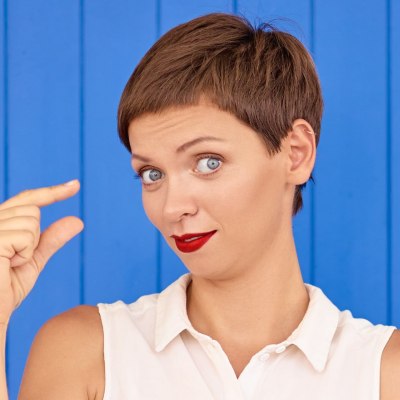 With all of their advantages, short hairstyles do not have to look masculine. With a few tricks and accessories, they are feminine, very attractive and even glamorous. All ages can find a perfect short haircut and get to enjoy the freedom it brings with it. More...
Long Hair vs Short Hair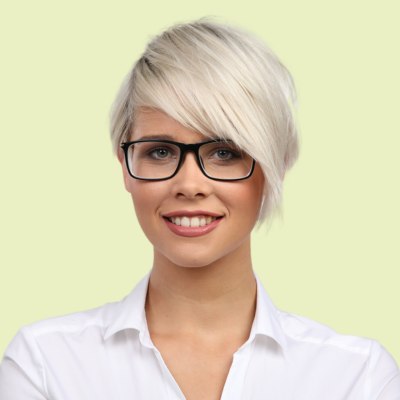 When you have long hair you want short hair and when you have just had your hair cut you decide to grow it long. Will you ever make up your mind? The important thing is for you to listen to the desire of your heart but not be afraid of change either. More...
Look Younger with Short Hair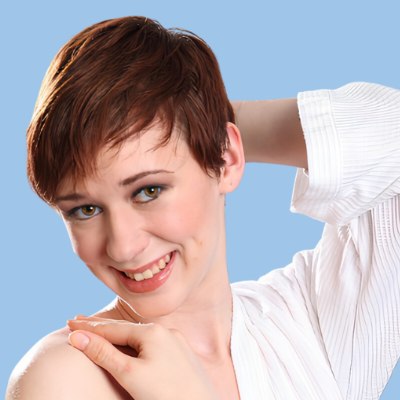 Does short hair really make you look younger? There are no more rules for age appropriate haircuts or lengths of hair in our time. But there seems to be a certain magic in short haircuts that captivates women of all ages and of course the men who admire them. More...
Meet the Clippers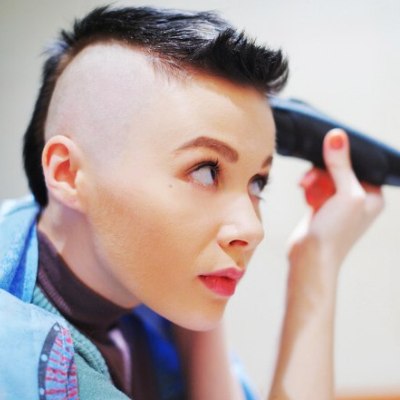 Over the past few years, it seems as though women are going beyond the pixie. They are now incorporating somewhat of an undercut or shaved section in their hair, be it long or short. Clipper cuts for women are no longer an exception. More...
Ode to Short Hair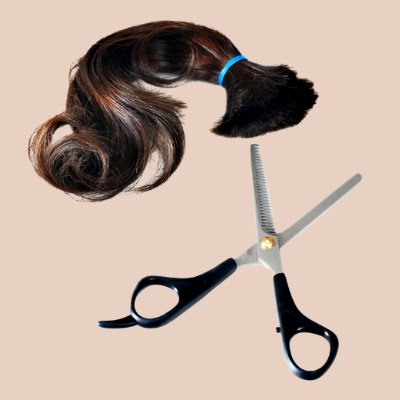 One of the reasons your stylist might be hinting it may be time for you to contemplate a new style is your age, weight or both. If you knew for a fact, that just by cutting your hair shorter, you would look about ten years younger, would you consider the makeover? More...
Off the Collar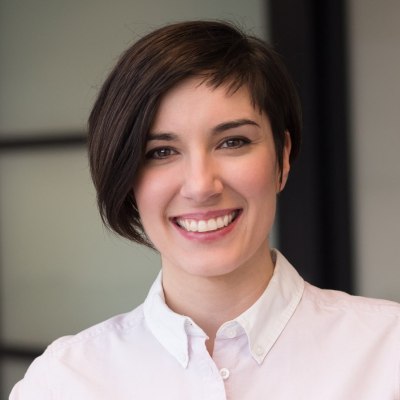 Off the collar haircuts are cute, attractive and trendy. They are tidy and very comfortable. Are you ready to sport the off the collar look? A good idea for your next visit to the hair stylist? Off the collar haircuts don't always need to be very short. Just off the collar is attractive too. More...
Pixie Perfect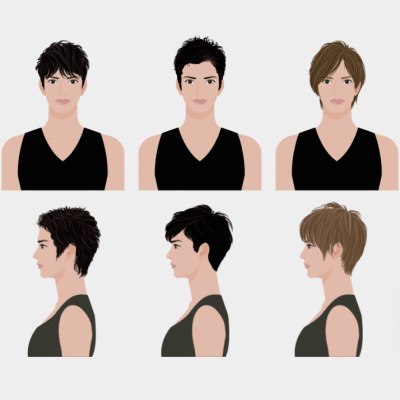 Perhaps one of the main reasons that the pixie cut remains so popular is the fact that it is extremely easy and relatively inexpensive to maintain. It works well with most hair types, even fine or thin hair, which is notoriously hard to handle. More...
Seduce with Short Hair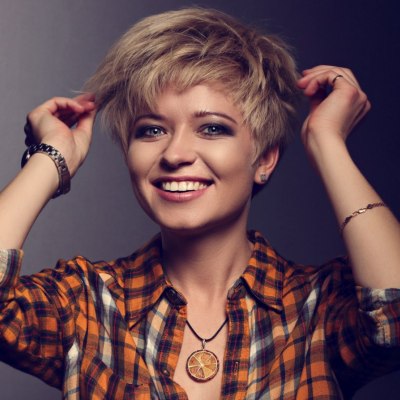 Many are questioning if short hair can really be sexy. The answer is short and simple: yes! Short hair can be very alluring. Be creative and bring some variation in your haircut. It is that creativity and details that will make the haircut look sexy and seductive. More...
Next Page