Hairstyle Advice
Hairstyles Q&A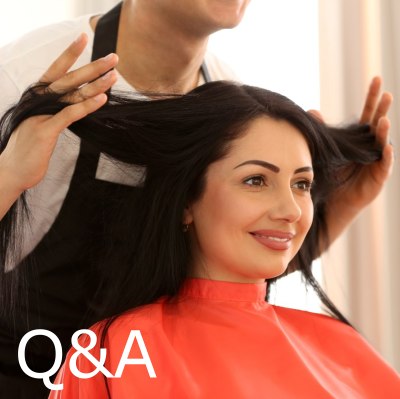 Questions and answers about anything that has to do with haircuts and the suitability of certain hairstyles for women. Read the questions submitted by others or ask your own questions. All questions are answered by a licensed cosmetologist. More ...
A Blunt Haircut Versus a Layered Cut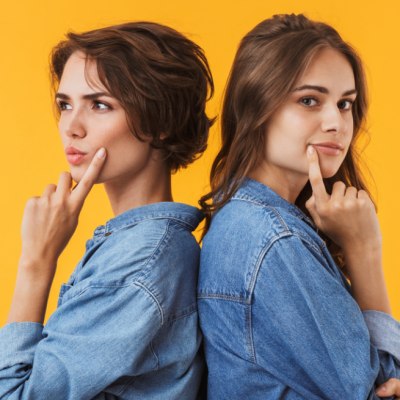 There are various options of having both a blunt haircut or a layered haircut and many times we have short sighted visions in our mind of a sharp sword edged short cut verses the layered cut that can be seen with unsightly short ends sticking up all over the head. More ...
A Look at Long Locks and the Mature Woman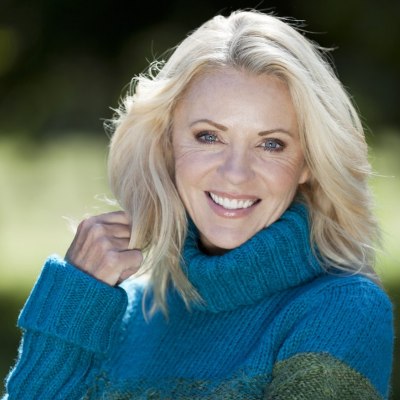 We've all heard the theory that a woman past a certain age should not wear long hair, but should rather have a more age-appropriate haircut. Of course, what is "age appropriate"? The reality is that in today's world, age is little more than a number. More ...
Are Permanent Curls Right for You?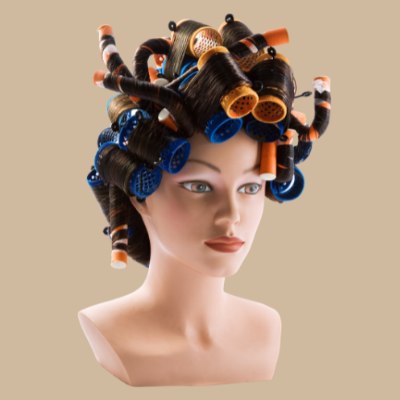 Perming you hair is a big deal. No matter what anyone else tells you, it is! One important thing to remember is that it is a chemical treatment and it can take its toll on your hair, so be informed and use caution first! You can do a lot of things with perming solution. More ...
Asymmetrical Hairstyles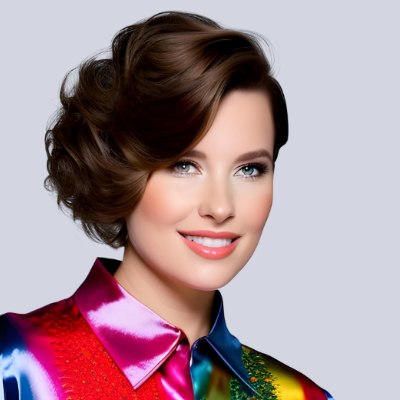 A lot of people are drawn to wearing asymmetrical styles because they want to make a statement with their hair. They like to draw a lot of attention to themselves. What are asymmetric styles? Who are they suited for? Are they harder to create than balanced styles? More ...
Bad Hair Days and Self-Esteem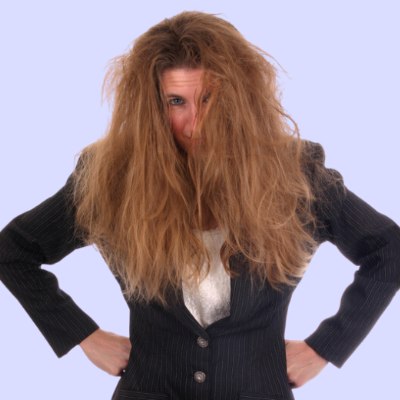 For anyone who has ever suffered from limp locks or cowlicks, it will come as no surprise to hear that researchers have now demonstrated that bad hair days may actually have a negative impact on self-esteem. Bad hair may be harmful to your mental health. More ...
Best Hairstyles for Summer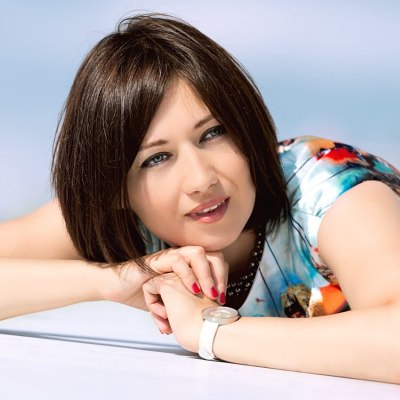 The heat and humidity of summer can cause havoc for your hairstyle, causing the hairstyle you wore during fall, winter, and spring to become lifeless or out of control. It is important to adapt your hairstyle to the time of year. More ...
Body-Building Tips for Hair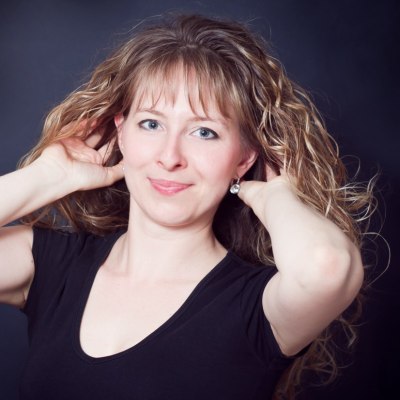 Body refers to the strength and substance of the hair and its ability to hold a style. It has a strong correlation to elasticity, but doesn't just measure the hair's resistance to breakage. It refers to the hair's texture, but doesn't just mean the diameter of the individual strands. More ...
Books with Hairstyles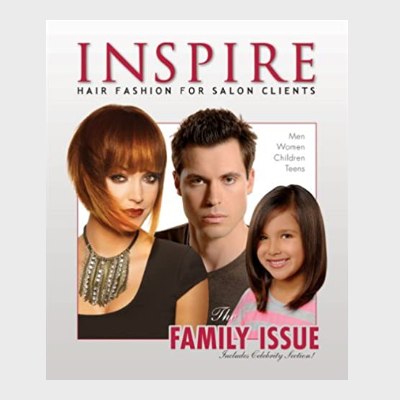 A selection of books with hairstyles, including professional books used by hairdressers in salons. "388 Great Hairstyles", "Inspire Hair Styling Books", "Fabulous Teen Hairstyles", "The Style & Color Selector", "The Ultimate Hairstyle Handbook", ... More ...
Classic Looks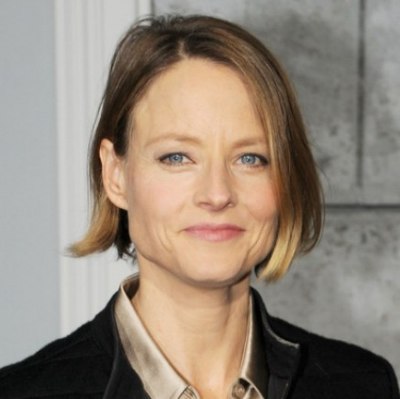 These aren't your mother's or grandmother's versions of the classic hairstyles. These are the classic styles that slowly evolve through the years, changing only when techniques and products improve upon them aesthetically. More ...
Corporate Hairstyles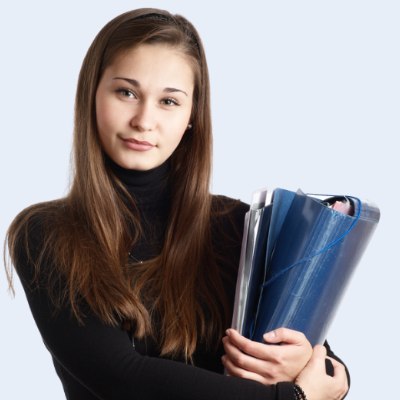 Step into an elevator in any office building and you will see the latest and not-so- greatest hairstyles of corporate America. Whether you realize it or not, you can tell a lot about a person from their hairstyle. So what does your hair say about you? More ...
Dealing with Specific Facial Features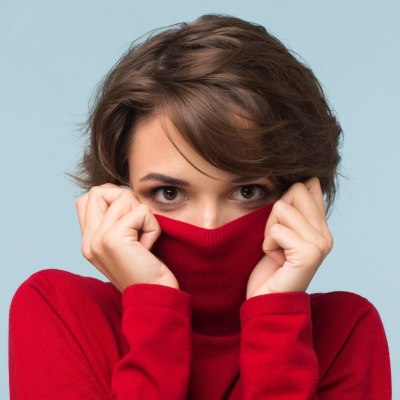 Even though we can categorize facial shapes and give general suggestions on style options, each individual has his or her own personal quirks. We all have our best features, and many of us have a problem area that we need to address when choosing a style. More ...
Determine Your Face Shape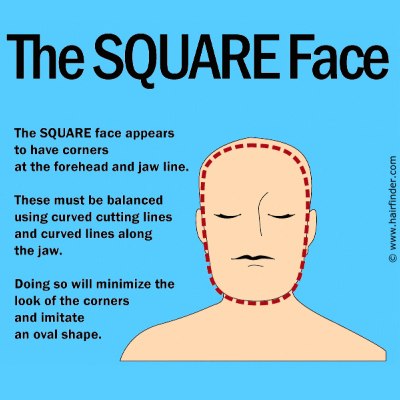 The shape of the face helps you determine precisely what hairstyles you need to look your best. We're going to look at four basic face shapes: oval, square, round, and triangle. We are also going to tell you how to determine which shape you have. More ...
The Evolution of a Hairstyle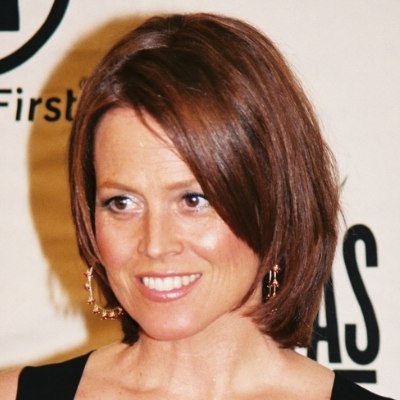 Since most of our hairstyling trends and fashions gain popularity because they are worn by celebrities, taking a look at a couple of celebrities and the evolution of their hairstyles is a great way to illustrate how gradual or subtle changes can make a tremendous difference. More ...
Fashion and Hair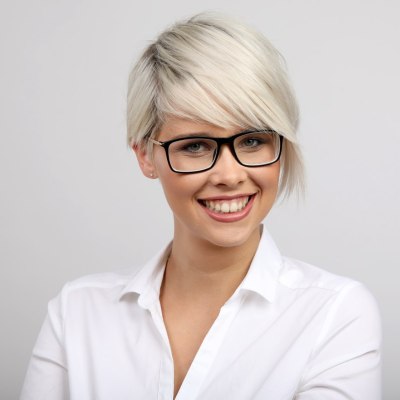 Often the one facet of creating the perfect look most women fail to consider is how to coordinate their hairstyle with the clothing they are wearing. It's important to consider all the aspects of our looks when we are dressing for these different situations. More ...
First Impressions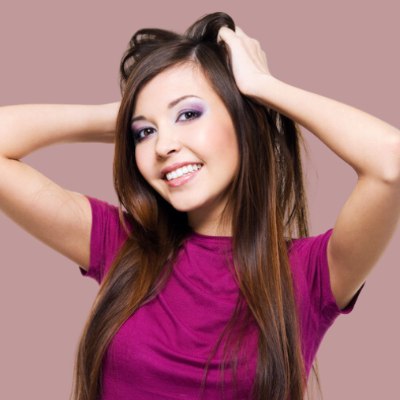 The hairstyle has been shown to be one of the most prominent factors in impression making. Because of this, it is important to consider the various aspects of your appearance, including your hairstyle as well as your clothing and makeup. More ...
Fringes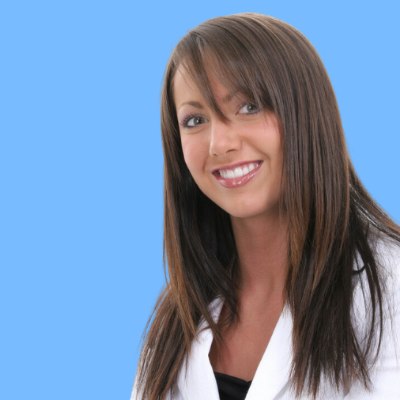 There are lots of different types and styles of fringes and trying to find the style that suits you best can sometimes be hard. There are wispy fringes, solid fringes, thick fringes, thin fringes, side fringes, long and short fringes, heavy fringes and lots more. More ...
From Short to Shoulder-length in Gradual Steps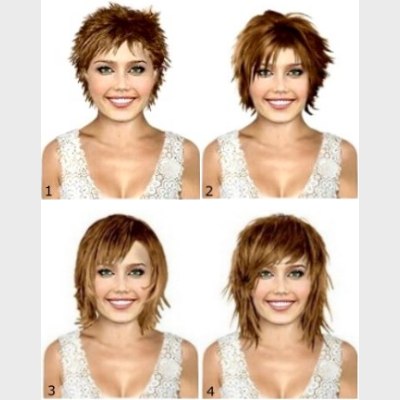 When growing out your hair, the secret is to look for hairstyles that are similar, but feature different lengths. Here we show you four different cuts that are all similar and can be used to take you from your short style to shoulder-length hair in gradual, progressive steps. More ...
Hair Carving & Hair Tattoos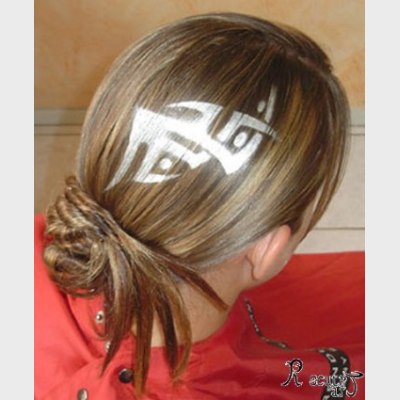 Hair designers who thrive on creating cutting-edge hair are passionately crafting hair tattoos, which blend a wonderful mixture of color, patterns and designs, to create a genius emblem of uniqueness, individuality and exquisiteness on any type of hair. More ...
Hair Giving Out Signs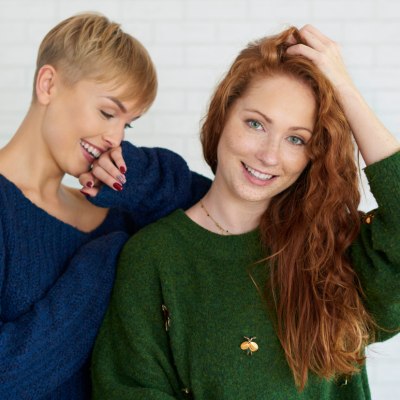 Hair, like the way we dress, is an important indicator of who we are as individual human beings. Although the way we choose to have our hair is reaped in stereotypes. Traditionally, long hair is seen as feminine, whilst short hair is often seen as a revolutionary symbol of rebellion. More ...
Next Page