Perms and Perming Hair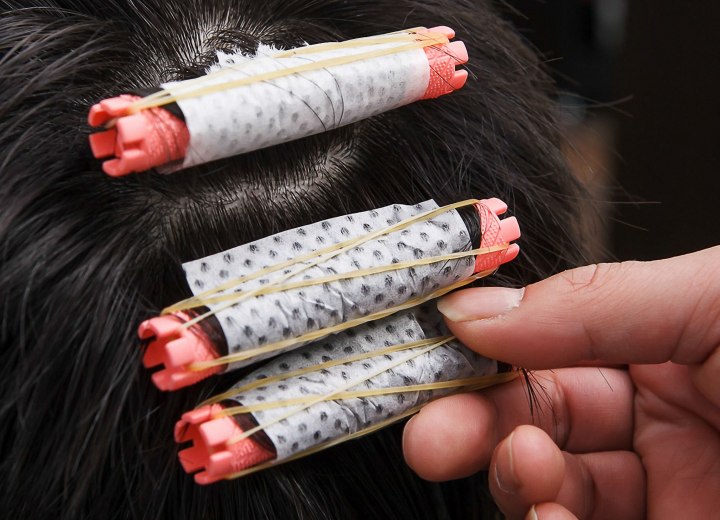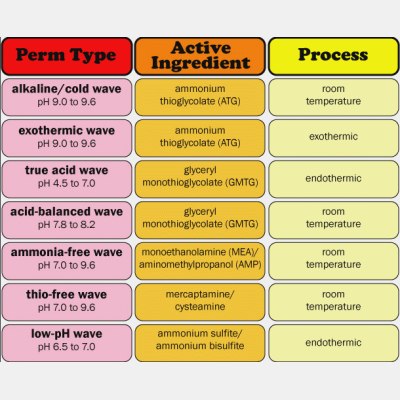 A Guide to Permanent Waves
Each formulation of a permanent wave has its own reasoning and purpose for being, since there are so many different hair types. It's important to understand permanent waving and the pros and cons of the different formulations in order to know what's best for the individual's hair. More...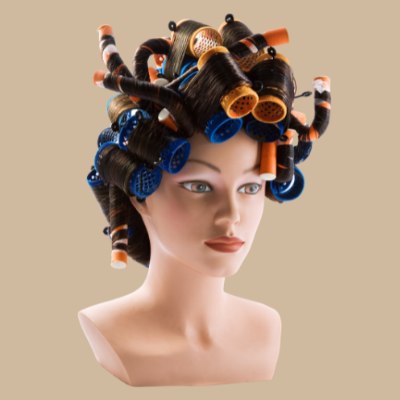 Are Permanent Curls Right for You?
Perming you hair is a big deal. No matter what anyone else tells you, it is! One important thing to remember is it is a chemical treatment and it can take its toll on your hair, so be informed and use caution first! You can do a lot of things with perming solution. More...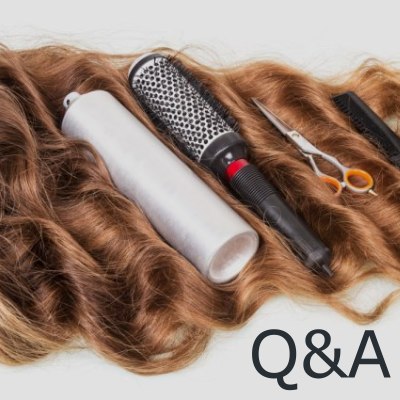 Perms Q&A
Questions and answers on anything that has to do with perms and the perming process. Read the questions submitted by other visitors and ask your own questions. All questions are answered by a licensed cosmetologist. More...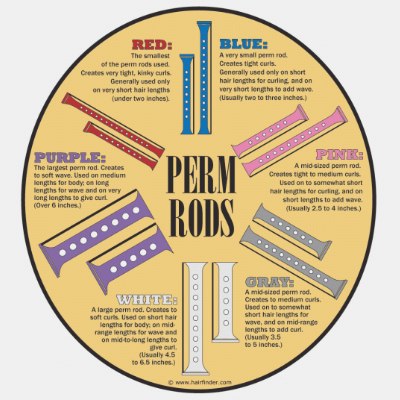 Perm Rods
Choosing perm rods is one of those subjects that requires a little finesse when it comes to choosing the right one. The size of the perm rod you need to use depends largely on the length of the hair being permed and the amount of curl you want to have in the finished style. More...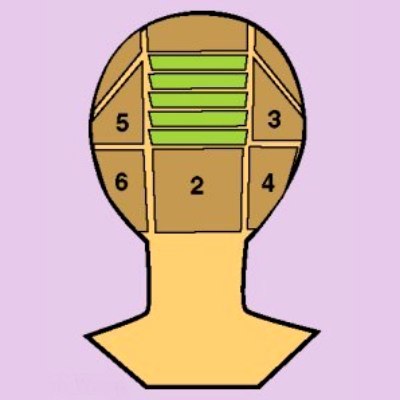 How to Wrap a Perm
The biggest factor in a successful perm is the perm wrap. How the hair is wound on the perm rod, the size of the rod, and the number of rods used all effect the outcome. So, we're going to show you how to wrap a perm. For our demonstration we will wrap a body wave. More...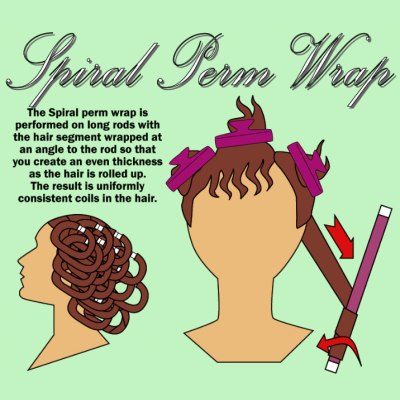 How to Wrap a Spiral Perm
The difference between a spiral wrap and the standard perm wrapping method is found primarily in the resulting curls. Standard perm wrapping involves taking a wide, but thin segment of hair and wrapping it around a thin rod so that the hair forms layer upon layer of hair. More...
How Perms Work
From straight to curly, curly to straight, and everywhere in between, millions of people each year do something to change the texture and wave patterns of their hair. There are many rules to remember, and some myths that need to be dispelled. So, let's talk about hair and perms. More...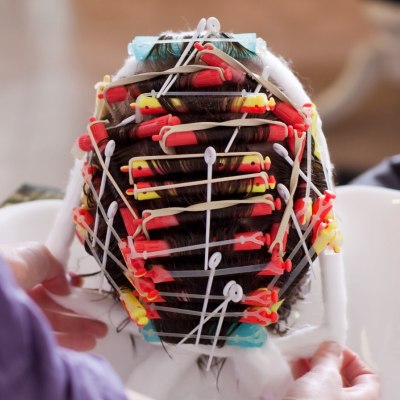 The Scientific Process of Perming and Relaxing
This article is about perming and relaxing and the scientific processes that occur. When the hair is permed, the disulfide bonds of the hair are broken through a chemical reaction called reduction. A reduction reaction involves either the removal of oxygen or the addition of hydrogen. More...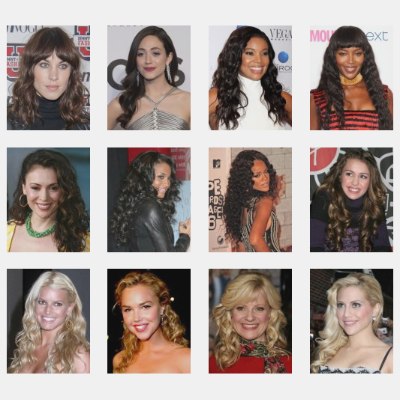 Long and Curly Celebrity Hairstyles
Pictures of celebrities with long, curly hair and information to help you imitate the looks. Browse through hundreds of photos of the most beautiful looks for curly long hair. Styles for any face shape and for different hair colors. More...
Aftercare for Colored or Chemically-treated Hair
I often get approached by women who have had color treatments, permed hair, or straightening services and want to know the best way to care for their chemically-treated hair in order to restore its condition and preserve the new style or color. Here is some basic care advice. More...