Hair Jewelry & Accessories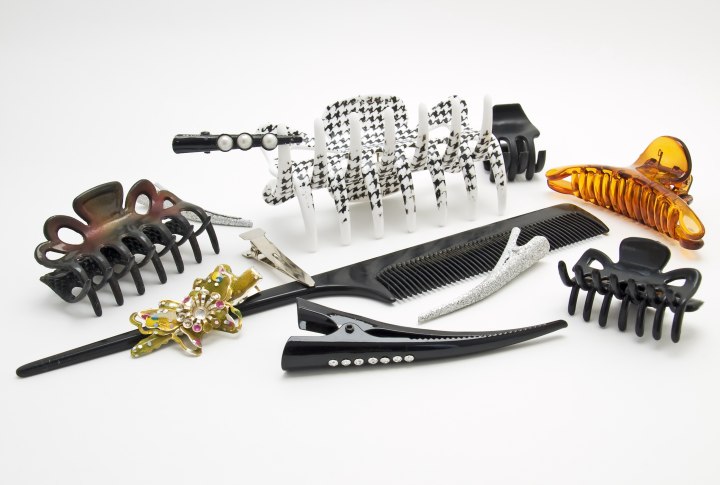 Accessories by Tanya Nì Bhroìn
These exclusive accessories are a wonderful way to glam up for weddings or other festive occasions. This much luxury can turn a simple hairstyle into a dream creation.

Glitzy Secrets Hair Accessories
The power of hair accessories is well known and Glitzy Secrets makes it easy to turn your simple upstyle into a creation fit for a queen. Vintage inspired hair accessories made out of Austrian crystals and pearls.

HairZing
Whether your hair is long, short, thick, thin, curly or in cornrows, HairZing's comfortable design gives you the flexibility to create dozens of styles.

Hair Crystals
Add some sparkle to your hair with Crystal Stars, a manageable and effective way to glam up a hairdo.

Hairdreams Leather Ribbons
Matching the new nature based fashion trend there is a brand new type of hair accessory: thin leather bands with lucky charms made of pearls, stones, feathers, ...

Hair Lights
Illumintate your locks with fiber optic hair lights. This unique hair accessory puts sparkle and glamour into any hairstyle.

How to Combine Hairstyles and Jewelry
If you pick the right jewelry you will have a gorgeous finishing touch to your overall style and draw attention to your face and hair.

How to Tie a Scarf
How to tie scarves and use them as a hair accessory. The basic scarf folds that can be applied to a number of uses as accessories.

How to Tie Bandanas
Bandanas are simple, yet versatile tools for any woman's hair accessories collection. A look at the different methods of tying bandanas to wear on the head.

Famous Hair Accessories
The women inventors behind famous hair accessories.

Hair Styling Accessories
Headbands, hair flowers, interlocking combs, ponytail holders, ...

Elegant Hair Accessory
Large collection of stylish and elegant hair accessories - barrettes, hair claws, pins, pony holders - handcrafted with Swarovski crystals, pearls, and other gemstones.