Japanese Beauty Trends Transition in Heisei Era (1989-2019)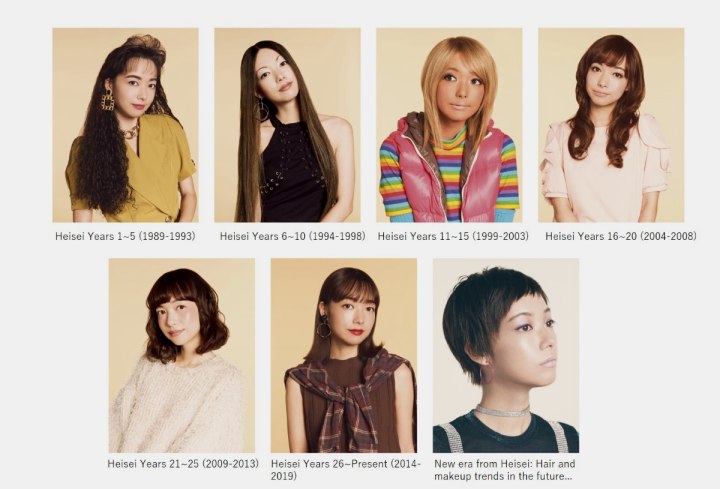 In 2019, Japan's Emperor Akihito abdicated, and his abdication marked the end of the Heisei era and the start of the Reiwa era. In such a transitional period, Shiseido has appointed a model to depict changing trends across 30 years of Heisei from a beauty perspective by utilizing findings in its long-term trend research.

Shiseido started its research on beauty trends in 1987, and since then, it has been working on beauty and fashion trend analysis to predict the future of beauty. As part of its activities, Shiseido conducts street surveys on makeup and hairstyling twice a year in five cities, namely Tokyo, Shanghai, Seoul, New York, and Paris. This time, Shiseido's top hair and makeup artist and leader of the beauty trend research team, Setsuko Suzuki, explains beauty trends as well as the historical context and consciousness of women in the Heisei era based on her expertise and learnings from ongoing street surveys.



Introduction

The Heisei era started when the economic bubble reached its peak and brought about a heyday of fashion and makeup with feminine appeal. As women in Japan began to make advancement in society, they increasingly invested in themselves through beauty, fashion, fitness, and acquiring qualifications, etc. High school students served as key trend setters. University students and the young generation created and lead fashion trends including the rise of unique pop culture originating in Shibuya. This unique Shibuya-based culture (gal culture) and the boom of "KAWAII culture" which followed attracted attention from the world. These movements well suggest that the Heisei era can be called a representative era of Japan culture.

Speaking of beauty trends, unique cultures and new senses of beauty were introduced one after another and created a trend cycle of four to five years during this Heisei era, much shorter than the 10 years of previous eras. Generations born in the Heisei era are more likely to have a flexible attitude towards new trends and enjoy fashion by adopting and upgrading the cultures of the eras before they were born. They introduce their unique sense of values and elements and create new trends, which suggests that the trends have come full circle.

Heisei Years 1-5 (1989-1993) - Bubble & gorgeous, remains of the Showa era.

After an upswing of career-focused attitudes from the early 80s, Heisei saw the economic bubble reach its peak. Women in this period nicely balanced "strong" and "feminine" images. While enjoying luxuries such as overseas travel, they sought something "authentic" and "high-end", creating an image boom of "daughters from higher-income backgrounds".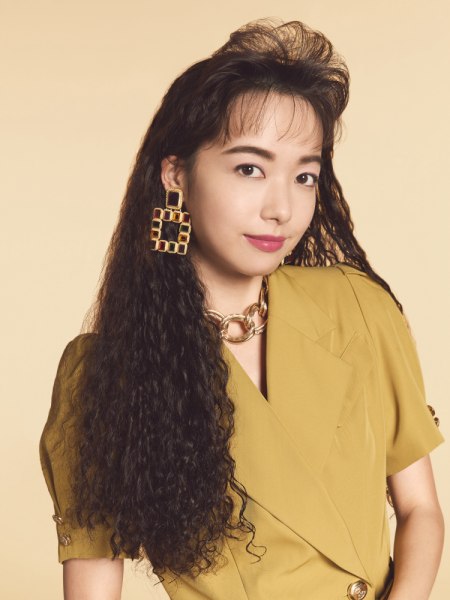 Body-conscious clothing became hugely popular to create a feminine look, while a traditional elegant casual style dubbed "Shibu-kaji (Shibuya casual)", which is a coordination of navy jacket with gold buttons and denim jeans, and conservative fashion were also well accepted.

A characteristic feature of makeup in this period was lipstick with vivid colors such as bright red and blue-ish rose pink, etc. contrasted with natural makeup overall, lightly putting rose and purple shades around the eyes to create a very feminine look.

As for hairstyling, long "one-length" hair went mainstream, and hairstyles such as wavy hair with ends-only perms and straight long hair were favored. Other symbolic stylings within this period were the rolled-up bangs that look like a "cockscomb" and "blinding bangs" slightly covering the forehead.



Heisei Years 6-10 (1994-1998) - Gal culture & brown hair, tin fine eyebrows and couture small faces.

After the economic bubble burst, Heisei entered a prolonged recession, and low-end products became popular in various ways. Generation Y (second-generation baby boomers) played a bigger role in consumption. Meanwhile, personal computers and mobile phones started to spread widely, increasing the volume of reachable information drastically.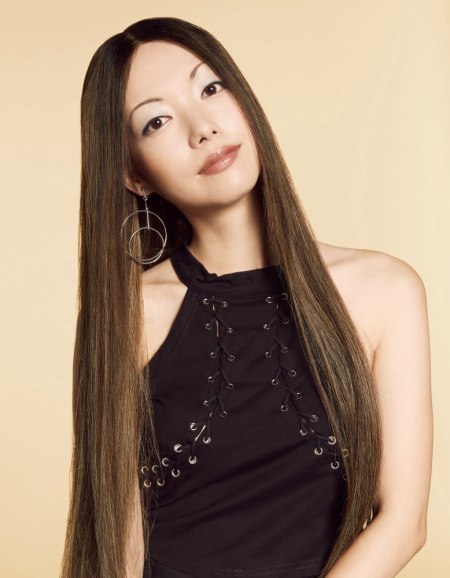 Triggered by a boom of loose socks and other fashions, high school girls attracted attention and so-called "gal culture", which included platform shoes and miniskirts, emerged. They became more visible and powerful, having a large social impact.

In step with the rise of supermodels, brown hair, tin fine eyebrows and couture small faces became popular. There was a growing awareness towards beauty, and women became more particular about their makeup-applying techniques such as bleaching eyebrows to match hair color and creating shiny dewy skin with base makeup, etc. In addition, a new trend of shiny fabric in fashion had an influence on makeup too, creating a boom of cool, neo-futuristic makeup with pearl eyeshadow and beige or brown lipstick.

Regarding hairstyles, "charismatic hairstylists" caused a buzz in the media, and layered and shaggy cuts were introduced and well accepted in this period. In the meantime, the ratio of young women dying their hair exceeded 90%.

Heisei Years 11-15 (1999-2003) - Gal fashion with bronze hair and thick eye lines.

The new millennium kicked off with an uprush of street fashion, which was mainly categorized into "gal", "elegant", and "Ura-hara" (Harajuku backstreet) fashion.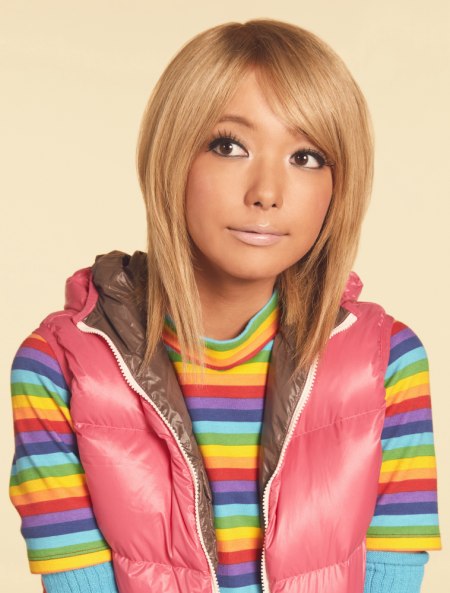 A noticeable feature was the rather eccentric "gal" street fashion, which uniquely evolved from "gal culture" cultivated in the 90s and hit the streets of Shibuya area in particular. Styling was completed with primary color outfits, flower hair accessories, and quirky makeup, and it caught much attention from the media in Japan as well as overseas.

The most distinctive feature of the makeup here was sun-tanned skin. Some went to a tanning salon and many others applied makeup using dark color foundation and face powder, finished with eyeliner and light color eyebrows to emphasize the eyes.

For hairstyling, even more people dyed their hair during this period, making hair dye no longer unusual, and enjoyed more varieties of colors, such as bright yellow, ash and high-bleach, etc.

Continue