Wedding Hairstyles


Related pages on Hairfinder:
Upstyles Prom Hairstyles Updos How To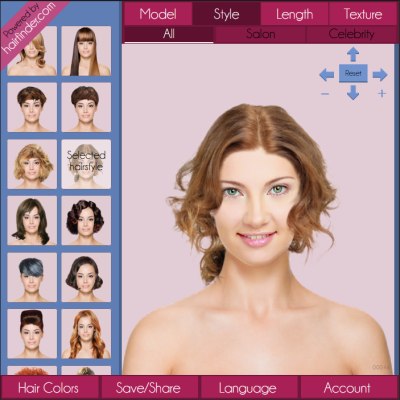 Virtual Wedding Hairstyles
Try different wedding hairstyles on a photo of yourself with virtual hair styling software. A fun way to see what you would look like with different wedding hairstyles: bridal up curl hairstyles, bridal up smooth hairstyles, bridal down curl hairstyles and bridal down smooth hairstyles. More...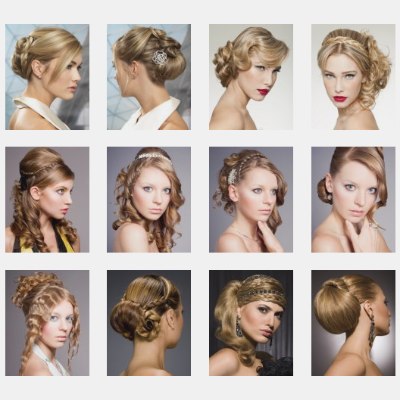 Photos of Updos, Wedding Hairstyles and Festive Hair
Photo galleries with updos created by leading hairdressers. Browse through hundreds of photos of the most beautiful looks for yourself. Styles for any hair color and for any face shape. Ideas for thin, thick, curly, straight and wavy hair. More...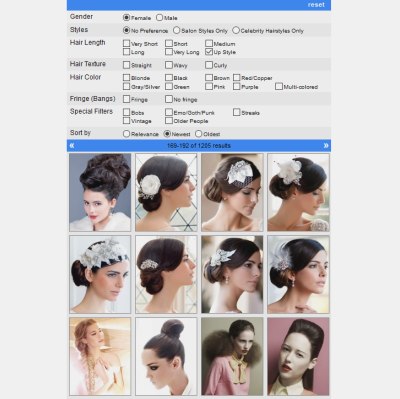 Search Hairstyles
Free app to search through thousands of hairstyles. Compare looks and find a perfect photo of the hairstyle you want to show your hairdresser! Select hairstyles based on your own preferences such as length, texture, hair color, bangs or no bangs... More...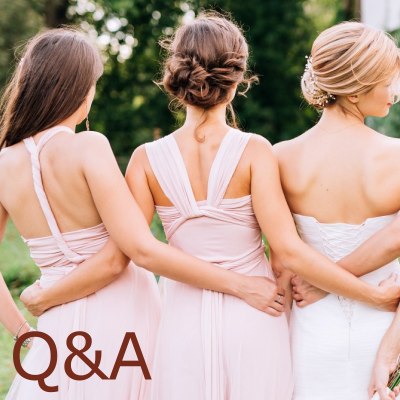 Wedding Hair Q&A
Questions and answers about wedding hair. Questions about hairstyles for brides and bridesmaids. Read the questions submitted by other visitors and ask your own questions about how to cut hair. All questions are answered by a licensed cosmetologist. More...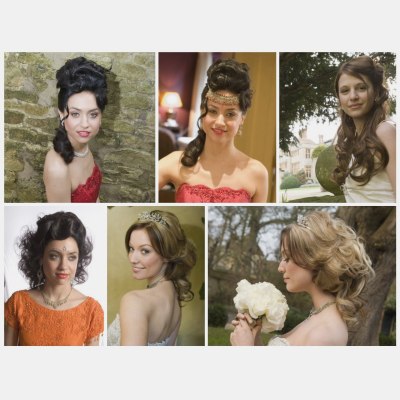 Anne Veck - Bridal Hairstyles
Anne Veck's sensational new wedding hair collection East Meets West is inspired by beautiful brides from around the world and photographed at the ultimate wedding location, Le Manoir aux Quat'Saisons. Anne has created some stunning fairy-tale styles. More...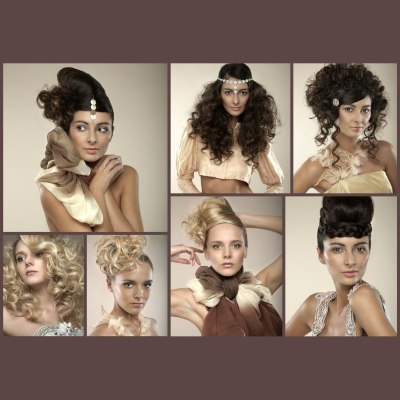 Asif Yvette - Bridal Collection
Stylist Yvette Shah and the team at Asif Yvette have created a collection of bridal hairstyles to delight any bride-to-be. The styles are diverse and draw inspiration from eastern and western influences and cultures. Many of the styles feature elements that will work for any face shape. More...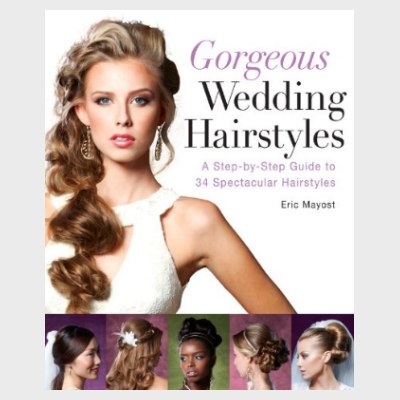 Books about Wedding Hairstyles
A selection of books about wedding hair and hairstyles for the bridesmaids. "Trevor Sorbie: The Bridal Hair Book", "The Perfect Wedding Series - Hair", "Step by Step Wedding Hairstyles", "Create Vintage-Inspired Wedding Hairstyles", ... More...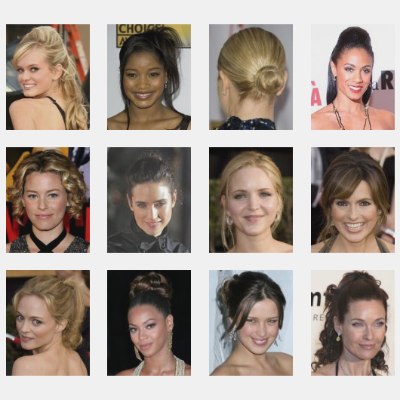 Celebrity Updos
Photos of celebrities wearing their hair up and information to help you imitate the looks. Browse through hundreds of photos with ideas for a beautiful wedding hairstyle and looks for your bridesmaids! Styles for any face shape and for different hair colors. More...
Glitzy Secrets Hair Accessories
The power of hair accessories is well known and Glitzy Secrets makes it easy to turn your simple upstyle into a creation fit for a wedding. The hair accessories featured in this collection are vintage inspired and made out of the finest Austrian crystals and pearls. More...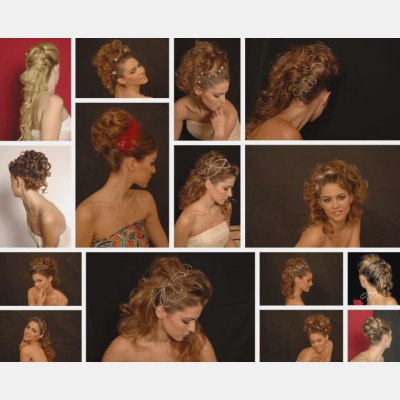 Grupo Schick Wedding Hairstyles
A collection of wedding up-styles created by Grupo Schick in Spain. A collection with masses of curls, smooth woven elements and added touches of glitz in the form of wedding hair accessories to create some fantastic hairstyles. More...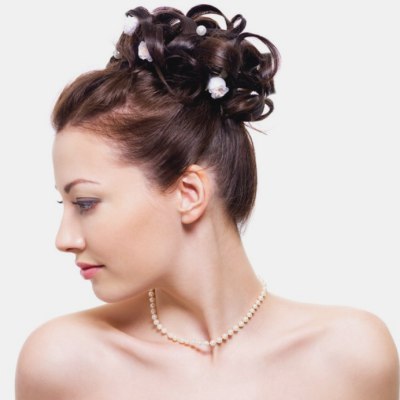 Hair for Bridal Occasions
There are things to consider in choosing hairstyles for your wedding. If you take a little extra time to discuss wedding hairstyles with your bridal party and plan them out beforehand, you can avoid potential disappointment with the results on the big day. More...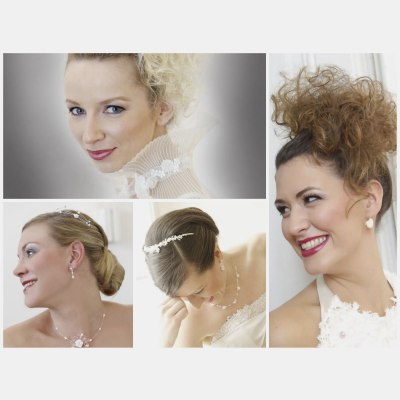 Intercoiffure Böhm.Haare! - Wedding Hair
The wedding hair collection by Intercoiffure Böhm Haare gives you four great options of refined, elegant looks that are ravishing and also comfortable to wear. Most important - they will be able to keep up with you on this special day. More...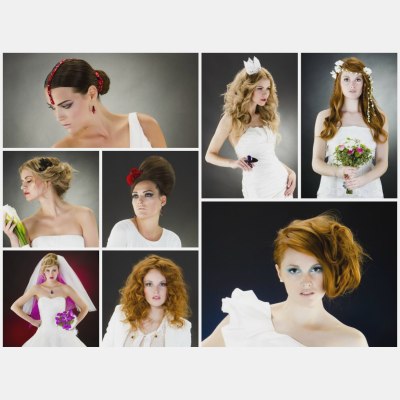 New You - Wedding Collection
You are on the verge of a new chapter in your life, and you should start it right with a new approach to your hair, beginning with your wedding. Be daring, creative and get inspired by these innovative looks with a touch of India, flower power, wild curls, colored veils or a beehive. More...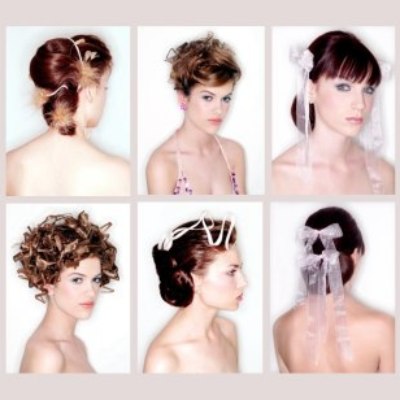 Wedding Hairstyles by Peluquerías Madrigal
A collection of beautiful hairstyles for weddings, formal and festive occasions, created by Peluquerías Madrigal in Madrid. Classic styles, romantic hairdos, bun, bows and much more. Styles that work with medium length and long hair. More...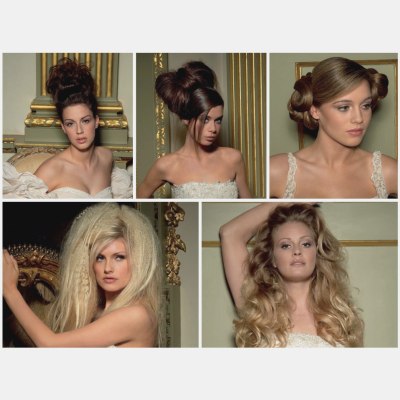 Beautiful Brides
Great wedding hair takes inspiration, vision and exceptional planning skills which are all qualities generously possessed by Nick Malenko and Royston Blythe. Their latest bridal hairstyles collection includes romantic updos, modern high impact styles and chic elegance. More...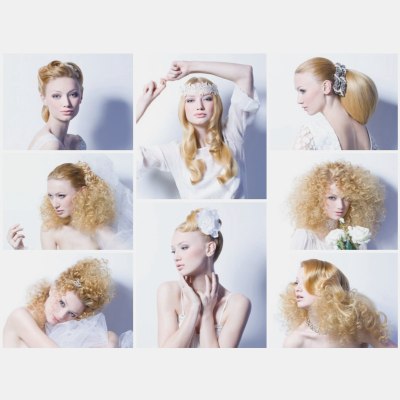 Woman in Love by Bundy Bundy
Wedding hairstyles were created with romance and glamour in mind. Pure luxury made into hair with smooth, straight lines or designed as a love song out of effervescent champagne colored curls. Another masterpiece collection by Bundy Bundy. More...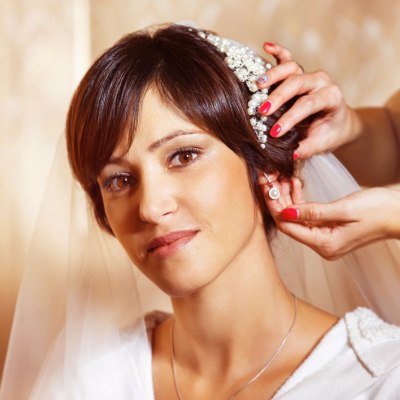 Autumn Wedding Hair
Autumn can be an exciting time to be married. The choice of a season is according to your individual tastes. This unforgettable event is just as individual as the bride herself. Right here on the panhandle of Florida, brides plan for months to be married on the sugar white beaches. More...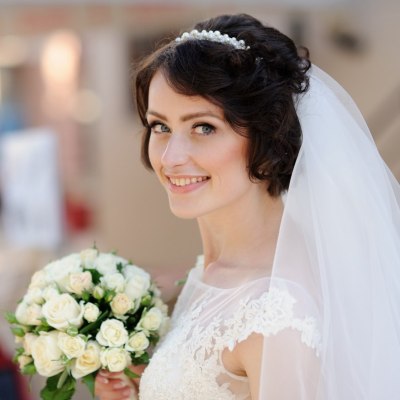 Wedding Styles for Thin Hair
Your blissful day is just around the corner. There's just one slight problem; you have thin hair. Examining the baby fine texture of your hair makes your heart sink. Help is on the way when you can be referred to a good reputable stylist who is familiar with thin hair. More...
Wedding Hair with Curls, Ringlets and Waves
One of the most beautiful styles a naturally curly/wavy head can wear when there is a wedding, is to go along with what you already have. Magnify the positive. For example, if you have this lush mane and don't know what to do with it, roll it with medium rollers. More...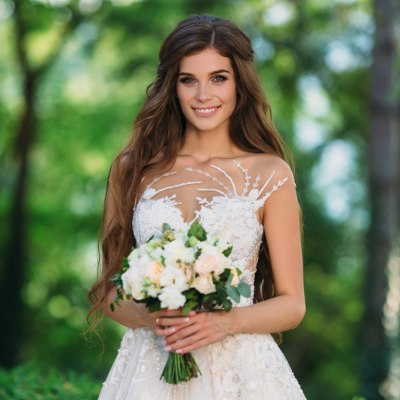 A Brief Guide to Wedding Hairdos
Some of the basics of wedding hairstyles that might help a future bride to explain to her stylist just what it is she is looking for on her big day. Bridal hairstyles fall into three main categories: down-style, partial up-style, full up-style. More...

Wedding Hairstyles
Samples of wedding hairstyles you can try on a picture of yourself.