Webcams in Hair Salons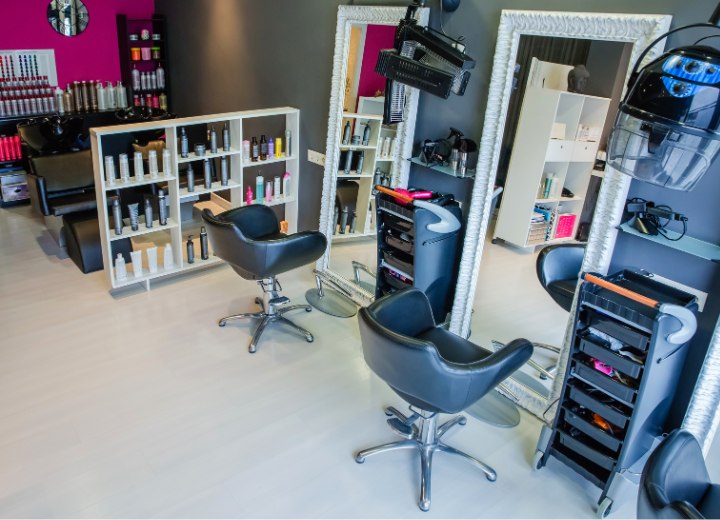 Andy's Barber Shop
Webcam at Andy's Barber Shop in Bicester, Oxfordshire, United Kingdom.

Barbercam
Live feeds from Brooks Barbers in Cambridge. Men's hair and skin care in St. Ives.

Chop Shop Barbers
Live webcam at Chop Shop Barbers in Omaha, Nebraska, USA

City Cuts Barbershop
Barbershop webcam in Kutztown, Pennsylvania, USA.

Clippaz Barbers
Watch the activity at Clippaz Barbers, Bridgend, United Kingdom

Courtney Brothers Barber
Watch the activity in Courtney Brothers Barber & Shaving Parlor in Blue Springs, Missouri, USA.

Cutline Friseur
Modern salon in Frankfurt, Germany. Two webcams with very clear images. Hair care services for men and women.

Everyman Barbers
Webcam at Everyman Barbers in Nottingham, United Kingdom.

Grand Slam Barber Shop
Wait cam at the Grand Slam Barber Shop in Grand Blanc, Michigan, USA.

Hair Frick
Hair salon (Friseur) in Hamburg, Germany.

Mikel Luzea Hairdressing
Hair salon webcam in Spain.

Mod's Hair Frankfurt
Mod's hair Frankfurt live cams. Several webcams showing different areas of the salon.

Nakagawa
Japanese barbershop webcam.

Pete's Barber Shop
Live stream of the activity at Pete's Barber Shop in Peace Dale, Rhode Island, USA.

Phoenix Barber Co
Queuecam at Phoenix Barber Co in St. Albans, Hertfordshire, United Kingdom

Salon Young People
Hair salon in Wittmund, Germany. A rotating webcam shows different views of the salon. The webcam is online during opening hours of the shop.

White Oak Barbershop webcams
Barbershop webcams in White Oak, Tennessee, USA.