Webcams in Hair Salons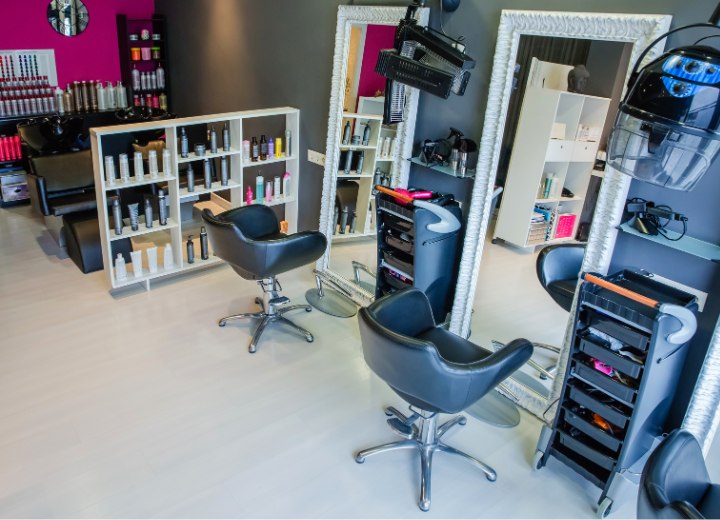 Andy's Barber Shop
Webcams at Andy's Barber Shop in Oxfordshire, United Kingdom. Webcam 1 - Webcam 2

Barbercam
Live feeds from Brooks Barbers in Cambridge, United Kingdom. Men's hair and skin care in St. Ives.

Barbershop "Brother" - Novokuybyshevsk
Barbershop webcam in Novokuybyshevsk, Russia.

Bratishka Barbershop - Samara
Bratishka Barbershop in Samara, Russia.

Chio Chio - Bigicheva 2 - Kazan
Chio Chio hair salon in Kazan, Russia.

Chio Chio - Cosmonauts - Kazan
Chio Chio hair salon in Kazan, Russia.

Chio Chio - Nizhny Novgorod
Chio Chio hairdresser in Nizhny Novgorod, Russia.



Chio Chio - Vologda
Chio Chio hair salon in Vologda, Russia.

Chop-Chop Express
Modern barbershop in Orenburg, Russia.

Chop Shop Barbers
Live webcam at Chop Shop Barbers in Omaha, Nebraska, USA.

Dzerzhinsk Hair Salon
Hair salon in Dzerzhinsk, Russia.

Cutline Friseur
Modern salon in Frankfurt, Germany. Two webcams with very clear images. Hair care services for men and women.

Eny Terrace
YouTube channel with live streams from Eny Terrace beauty salon in Kobe City, Japan.

Everyman Barbers - Everycam
Webcams at Everyman Barbers in Birmingham, Derby, Solihull and Cheltenham, United Kingdom.

Fast Scissors
Enjoy the work of the hairdressers at Fast Scissors in Stavropol, Rusia.

Grand Slam Barber Shop
Wait cam at the Grand Slam Barber Shop in Grand Blanc, Michigan, USA.

Hair Salon Casita
Hair salon in Sapporo, Japan, with frequent live streams on YouTube.

Hair Studio 426 Parrucchieri
Real-time streaming, active during the opening days and hours of this hair salon in Bologna, Italy.

Kelly's Green
YouTube channel with live streams from Kelly's Green beauty salon in Japan.

Mikel Luzea Hairdressing
Hair salon webcam in Spain.

Mod's Hair Frankfurt
Mod's hair Frankfurt live cams. Several webcams showing different areas of the salon.

Phoenix Barber Co
Queuecam at Phoenix Barber Co in St. Albans, Hertfordshire, United Kingdom

Salon Young People
Hair salon in Wittmund, Germany. A rotating webcam shows different views of the salon. The webcam is online during opening hours of the shop.

Strigka Hit
Hair salon in Samara, Russia.

The Barber Shop - Queue Cam
Family oriented barbers in Buckingham, United Kindom.

The Kut Hut Hairdressers' Live Stream
The Kut Hut Hairdressers is a hair salon in Dartford, United Kingdom. The stylists are sharing their work through frequent livestreams on their YouTube channel.