How To Cut Hair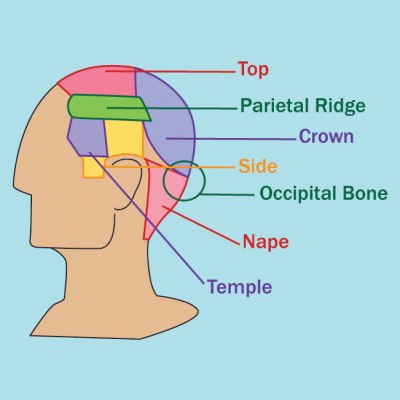 Anatomy of the Head
It may seem unusual to discuss anatomy in haircuts, but knowing the references used for the areas of the head and what they specifically indicate help you to understand what is intended with a particular haircut. Here are the terms for the basic features of the head. More ...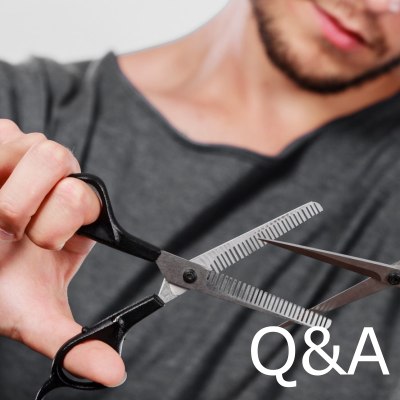 Hair Cutting and Trimming Q&A
Questions and answers about cutting hair, cutting techniques and trimming hair. Read the questions submitted by other visitors and ask your own questions about how to cut hair. All questions are answered by a licensed cosmetologist. More ...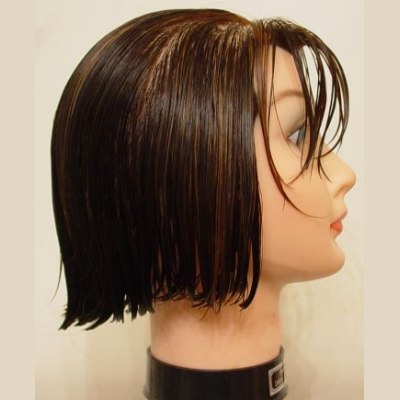 Back Angled Bob - How to
A modern twist on the classic bob haircut uses an angled cutting line to add layers along the bottom edge of the haircut. The result of this variation is a more 'fitted' look to the style, and a softer, rounder style. Learn how to cut this style. More ...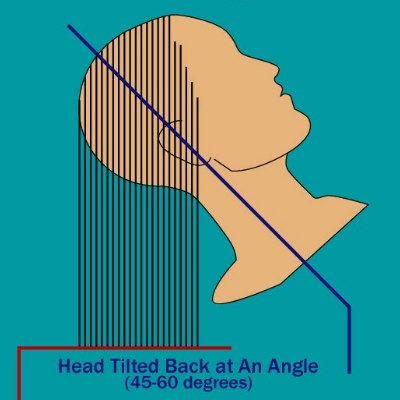 Back Angled Bob with Long Hair
This is a long version of the back-angled bob and a haircut that is good for those with long hair who like versatility in their hairstyle. This cut enables the individual to style her hair with volume and curl, yet it can still be styled smooth and straight and look good. More ...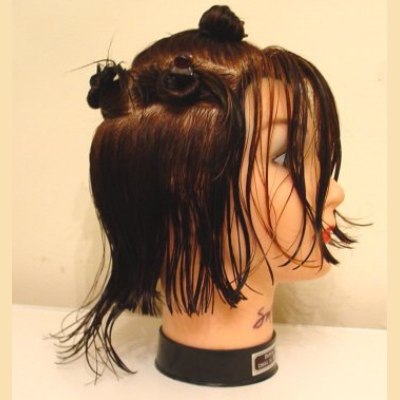 Blunt Bob Haircut - How to
A classic haircut, particularly for straight styles, the blunt cut bob is relatively simple to at home, as long as you remember some important hints. Practice this hair cut on a manikin before trying it out on a real person. More ...
Bob with Bangs and Razor Texturing - How to
The blunt bob haircut is one of the most classic looks in history, and is flattering to many facial types in one length or another. It can be worn with or without shorter bangs, and many people who wish to shorten a long forehead prefer to have bangs. More ...
Myhairdressers Step-by-step Guides
Learn how to cut hair from the most creative minds in the hairdressing industry. View step-by-step instructions and subscribe on-line for instant access to a growing on-line library of step-by-step hairdressing training videos. More ...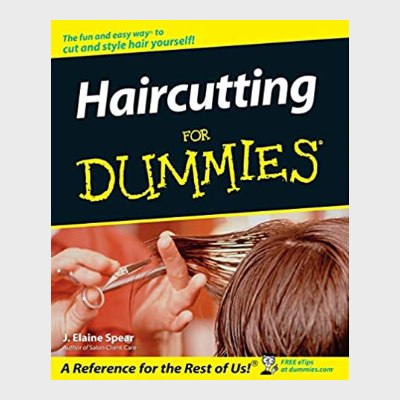 Books about Cutting Hair
Haircutting books with tutorials and instructions. Learn how to cut hair at home. "Haircutting For Dummies", "How to Cut Children's Hair", "How to Simply Cut Hair", "Cutting Your Family's Hair", "Scissors and Comb Haircutting: A Cut-by-Cut Guide", ... More ...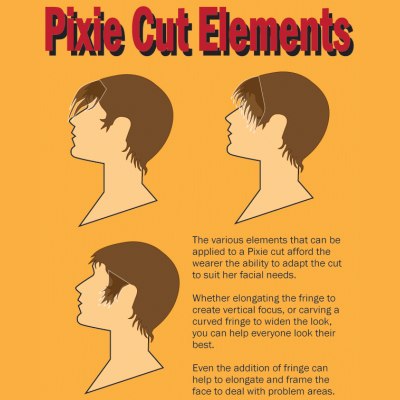 Choosing the Right Pixie Cut
The pixie cut has a number of permutations that enable it to be adapted to different facial needs. The inclusion of fringe, sideburns and elongated nape sections can help to accommodate many of the needs of problem features. Let's take a look at the variations of the pixie cut. More ...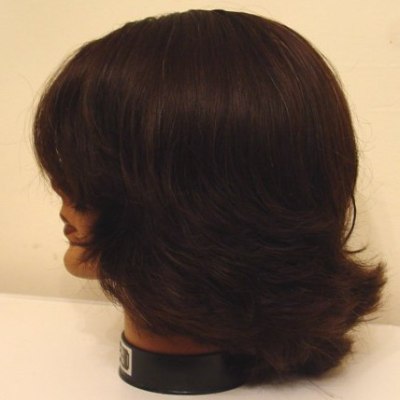 Circle Haircut (Layered Cut) - How to
It's a staple of the stylist's arsenal, and probably the most versatile and basic haircut in history. When you master the circle cut you realize how easily it can be modified to a wide variety of possibilities and looks. Here is how to cut this style. More ...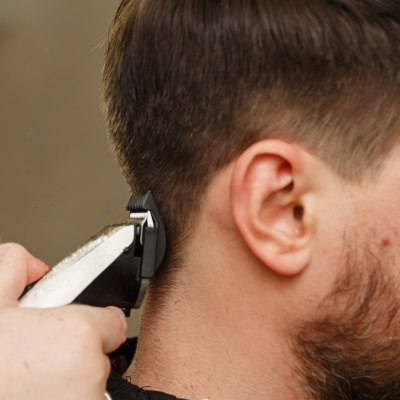 Clipper Cutting Techniques
If you start to delve into the realm of clipper cutting the hair, you'll soon learn that although the lengths of the haircuts created in your average clipper styles are much shorter, the number of different hairstyles possible is just as varied. More ...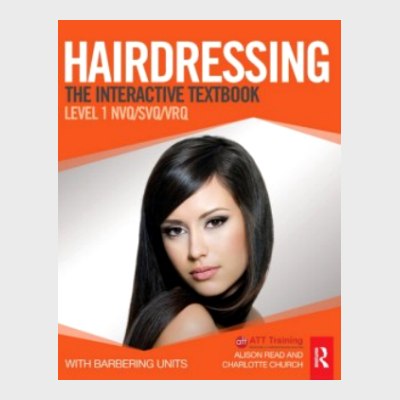 Coursebooks for Hairdressing
Official coursebooks used by cosmetology students. Skill, knowledge and step-by-step instructions. "Cosmetology Exam Practice Questions", "Milady Standard Cosmetology", "Hairdressing Level 1: The Interactive Textbook", ... More ...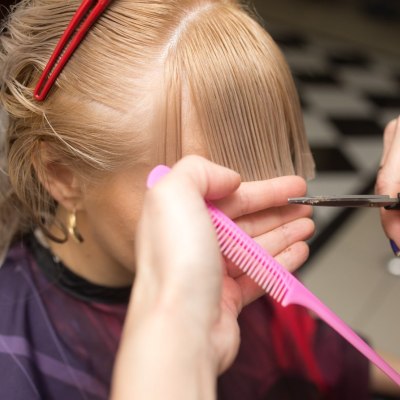 Cutting and Trimming Bangs
Whether or not a particular hairstyle includes bangs is largely a matter of what the person wearing the style prefers. There are also a number of shapes the bangs area can take, you'll need to consider these when you're preparing to make the cut. More ...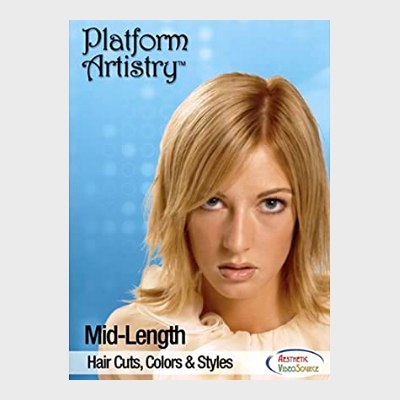 Hair cutting and styling videos & DVDs
Instructional videos and DVDs on how to cut and style hair. "Professional Clipper Cutting Techniques", "Style Like A Pro - Learn To Volumize Fine Long Hair", "Platform Artistry: Short Cuts, Colors & Styles", "Platform Artistry: Metro Cuts, Colors & Styles", ... More ...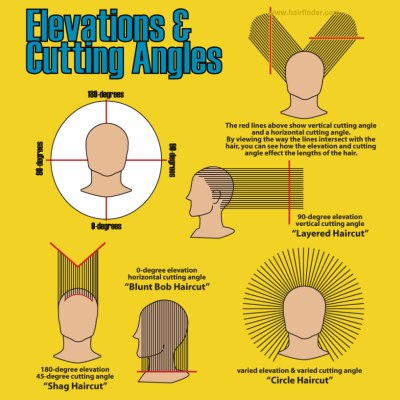 Haircutting Angles and Elevation
Elevation and angle are keystones in the techniques and methods used for cutting hair. Learn how cosmetologists use these terms to ensure that we can all know precisely what is done in order to duplicate a given haircut. More ...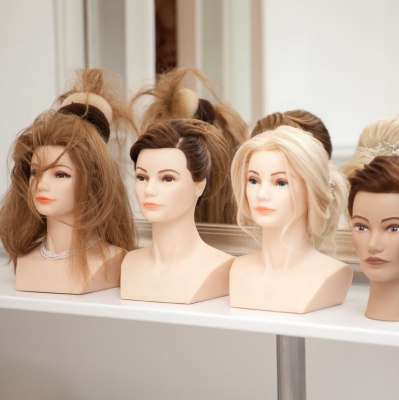 Haircutting Manikin Basics
The choice of a hairdressing or hairstylists' manikin is often a tough one. The training heads are often available in differing varieties, with options in gender, age presentation, presence or absence of facial hair (in male manikins) and most commonly in hair length and color. More ...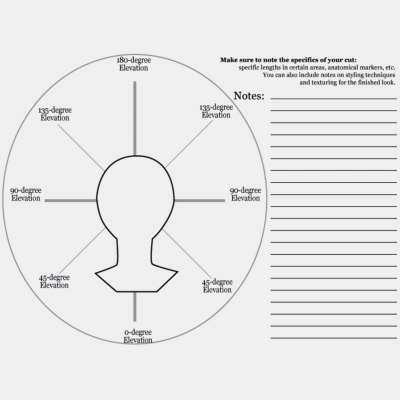 Haircutting Templates
The haircutting templates you see here are great for enabling you to plan out your haircut ideas before you put scissors to actual hair. They are also ideal for use with individual clients in order to make notes and illustrations on techniques used to cut the client's hair. More ...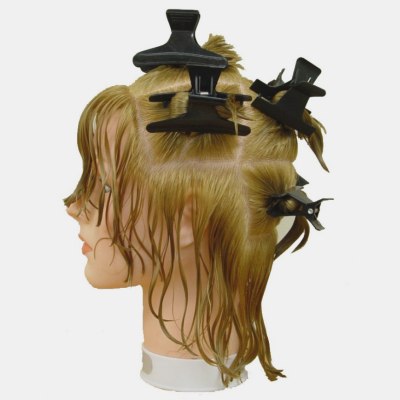 Hair Sectioning - Seven Section Parting
There's a standard technique for sectioning the hair in preparation for haircutting taught by cosmetology courses as part of the state licensing board's requirements for cosmetologists. This is referred to as a 7-Section parting. More ...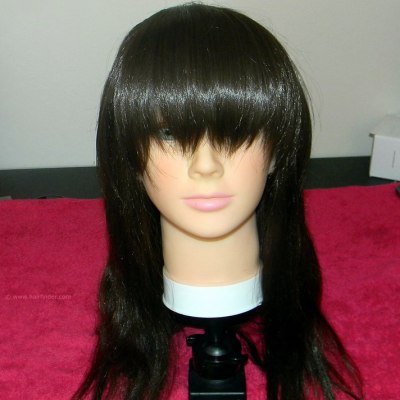 How to Cut Bangs
Illustrated cutting instructions for bangs. We are using dry hair. Never cut a fringe while the hair is still wet. Wet hair is heavier than dry hair, which means that if you cut the fringe while the hair is wet, it will be much shorter than you intended for it to be when it has dried. More ...
Next Page ...