Photos of Hairstyles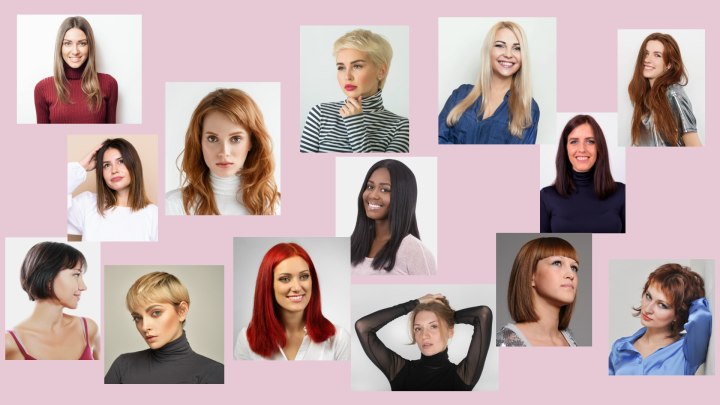 If you are thinking of changing your hairstyle or hair color and are overwhelmed by the many choices, then you have come to the right place. There are many options when it comes to hairstyles, and it is not always easy to find photos of the look you want.

To help you in your quest for that perfect look, we have all photos of hairstyles arranged in specific galleries. This makes it a lot easier for you to find pictures and inspiration for your next hair change. Scroll down, view a gallery of your choice and find that perfect photo to show your hairdresser. There's a wealth of inspiration! Happy browsing!



Short Hairstyles →

Short Celebrity Hairstyles →

Medium Hairstyles →

Medium Celebrity Hairstyles →

Long Hairstyles →

Long Straight Celebrity Hairstyles →

Long Curly Celebrity Hairstyles →

Updos →

Celebrity Updos →

Celebrity Ponytails →

Pixie Cuts →

Celebrity Pixies →

Bobs →

Inverted Bobs →

Hairstyles for Black Women →

Hairstyles for Older Women →

Men's Hairstyles →

Male Celebrity Hairstyles →

Hairstyles for Kids →
Catwalk Hairstyles →


Virtual hair →

There are many different interpretations and opinions when it comes to defining hair lengths for hairstyles, and a misunderstanding can easily happen. It is therefore best to show your hairdresser a photo of the haircut you have in mind. At Hairfinder we use the following criteria to describe hair lengths: shorter than chin length is "short", between chin-length and shoulders is "medium" and longer than shoulder length is "long".

More: New Hairstyles | Search Hairstyles