How to Braid Hair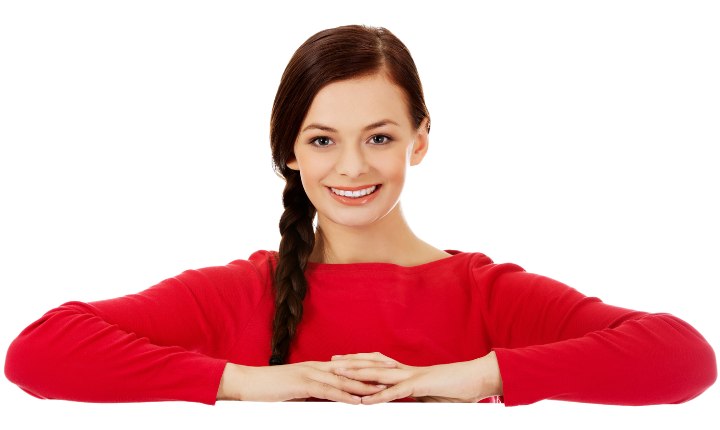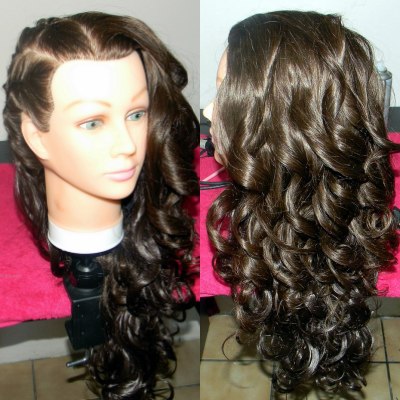 How to do a Half Mohawk with Braids
Step by step styling instructions for a half mohawk with braids. The hair is styled in a side-part, with the fringe area also curled, creating a gorgeous look with a side-swept fringe, curls cascading down down th e face of the model. More ...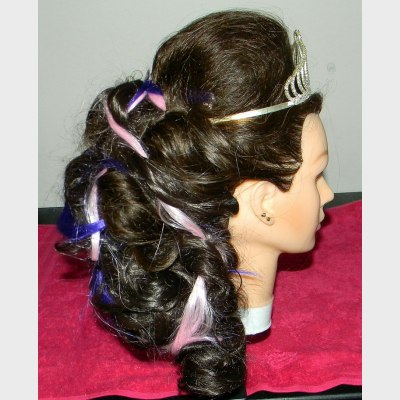 How to do a Medieval Queen Braid
Tutorial with step by step photos for a medieval queen braid. A braided updo with colored hair extension strips and a tiara. The braid rests along the side of the model's neck, to ensure maximum visual effect from the front and side, as well as aesthetic equilibrium and inclination. More ...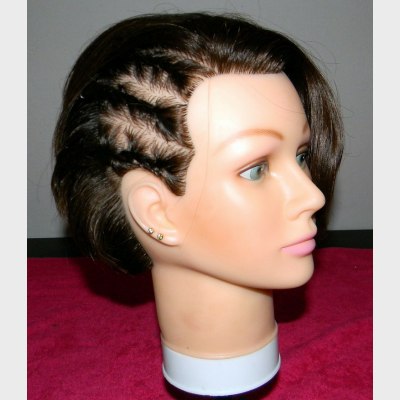 How to do Cornrows on a Short Angled Bob
Cornrow braiding for a short angled bob. Tutotial with illustrations. When you're preparing the hair to braid it, one of your main concerns will always be to get the surface of the hair as smooth and knot-free as possible, as this will ensure that you braid it easily. More ...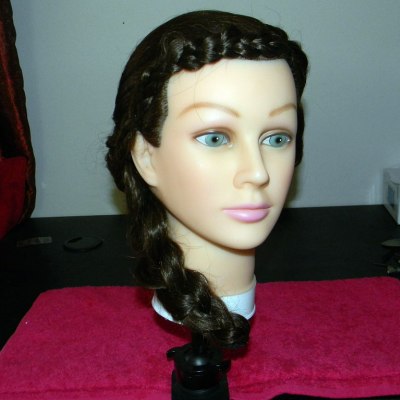 How to do the Romantic Side-Braid
Step by step instructions for a romantic side-braid. The main braid sits securely to the side of the head, running down the shoulder of the model. If necessary, the braid is secured with a few well-placed and well-disguised bobby-pins, to keep the it in place. More ...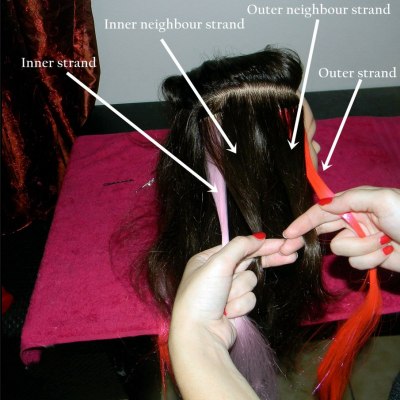 How Make a Four-Strand Braid
Step by step instructions for a four-strand braid with clip-in hair extensions. The braids are crossed over each other at the back of the head. This style can easily be dressed up or down, depending on what look you're aiming for and the choice of wardrobe. More ...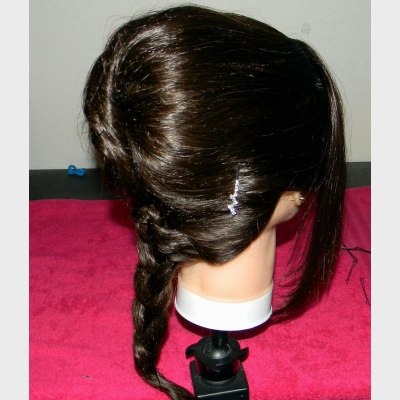 How to Make a High Bubble with a Simple Braid
How to style your hair in a high bubble with a braid. You can add hair accessories of your choice to this style. The style can be worn to a party or to a prom. Your choice of dress-code will affect the over-all look of this hairstyle. More ...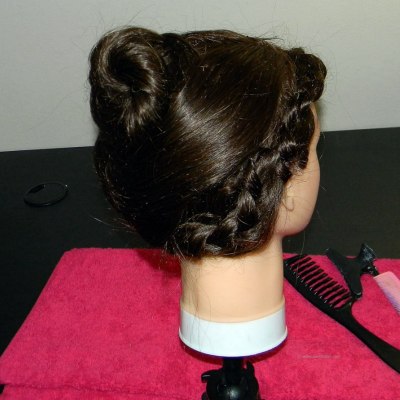 Hairline Braid with a Twisted Bun
Step by step instructions for a hairline braid with a twisted bun. All hair is styled away from the face and ears, leaving the face open and fresh, creating a youthful appearance. This style can be dressed up with jeweled hair accessories or it can be a very casual style. More ...
How to do Braided Sections
The braid style demonstrated here is especially good for summer because it allows the air to circulate to the scalp and helps to keep the wearer cool. It also allows the wearer to feel the movement of her hair, which some women find comforting. More ...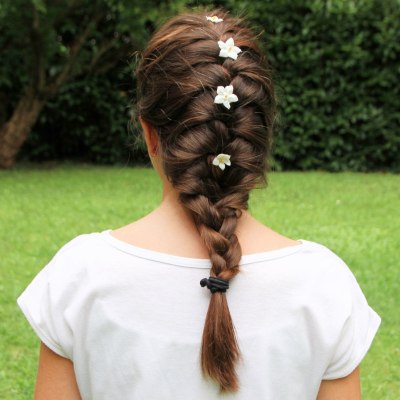 French Braid
Many women are in love with their long hair, but find it difficult to deal with sometimes. One great option for those with longer locks is braiding, and one of the classic braiding styles is the French braid. Here's how to create a classic invisible braid. More ...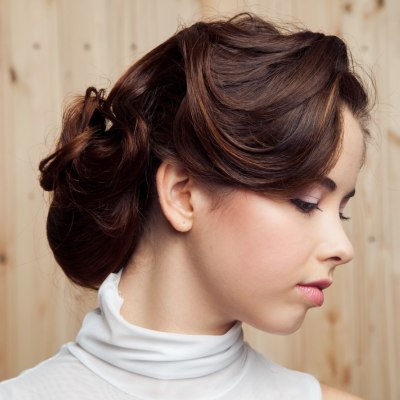 French Y-Braid with Chignon
There are a number of different looks that can be achieved with braiding. What follows is a simple variation on the classic French braid. It uses the French braid technique to create a visually interesting hairstyle with a simple finish. More ...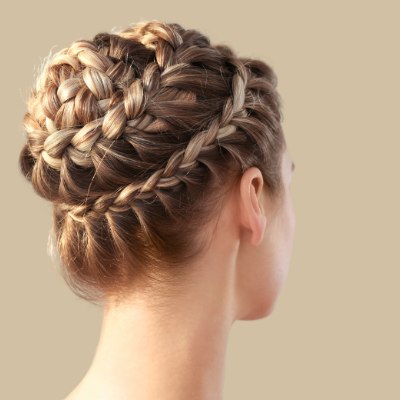 Crop Circles: A Braided Up-Style
Braids in up-style designs are usually done as accents or as foundations upon which the main design is anchored. But we wondered whether or not we could design an attractive up-style using only braiding techniques. Here's what we've done. More ...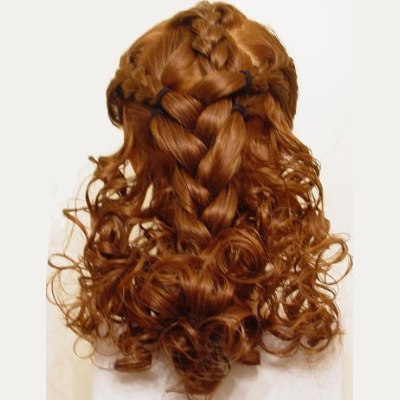 Multi-Braid Mixed Style
We've come up with a braided hairstyle that can be accomplished in less than half an hour. The finished look is detailed and dressy, suitable for an afternoon occasion. It can also be adorned with small jeweled pins or other accessories for evening or more formal wear. More ...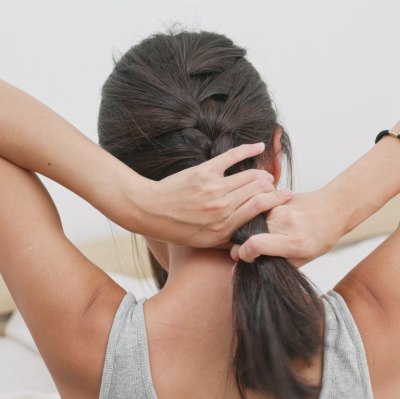 Rope Braid
There are many different ways to braid long hair and there is a variant of the invisible braid that adds a nice twist to the classic look. This classic braid with a twist is called a rope braid. Here's how to create the rope braid. More ...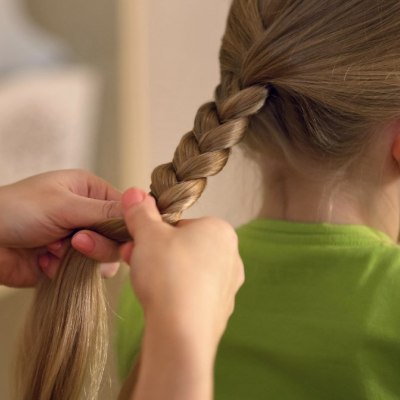 A Brief Look at Braided Hair
If your hair is long enough for a braided hair style, you shouldn't be afraid to wear it. Braided hair can be functional as well as flattering, and can serve you well in a wide variety of situations. Do your homework and look at the many intricate styles available in braids and go for it. More ...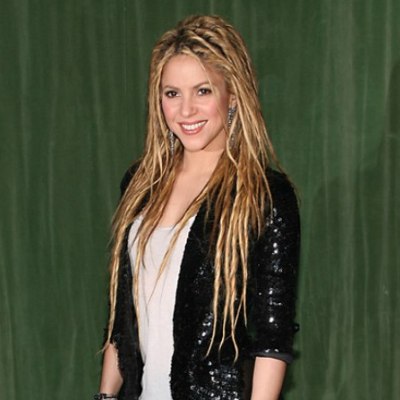 Benefits and Consequences of Dreadlocks
Here are some pros and some cons if you are considering dreading out your locks so you can either keep going or stop before it may be way too late. Dreadlocks can be a pretty awesome hair choice, first off because they are extremely cost and time efficient. More ...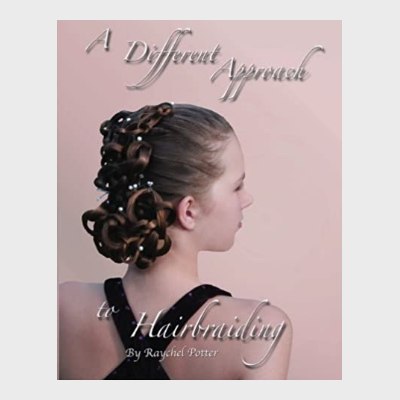 Books about Braiding Hair
A selection of books about hair braiding, with how to instructions. Reference guides for students and hairstylists, but also braids anyone can do. "Braiding: Easy Styles for Everyone", "A Different Approach to Hairbraiding: French Braiding and More", ... More ...