Beautiful Brides by Royston Blythe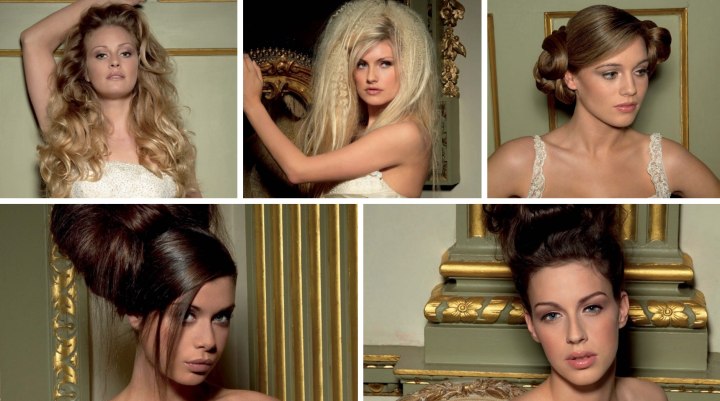 Scroll down for more photos ↓

Great wedding hair takes inspiration, vision and exceptional planning skills which are all qualities generously possessed by Nick Malenko and Royston Blythe.

Their latest bridal hairstyles collection includes romantic updos, modern high impact styles and chic elegance - in short, something for every bride.


Wedding Updo with a Pile of Curls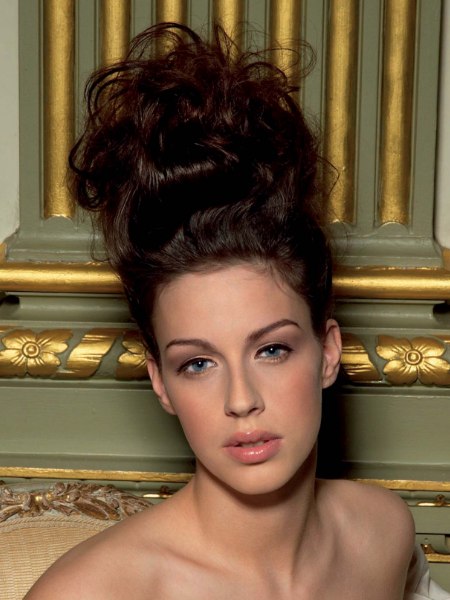 This model's hair was set on heated rollers and then brushed out. The hair is backcombed lightly at the roots and mid lengths and then swept up into a high pony at the crown. The outer hair is smoothed with a comb before creating a quiff at the front.

The ends of the ponytail are pulled out and lightly backcombed, in sections then dressed into a pile of curls.


Wedding Hairstyle with a Twisted Chignon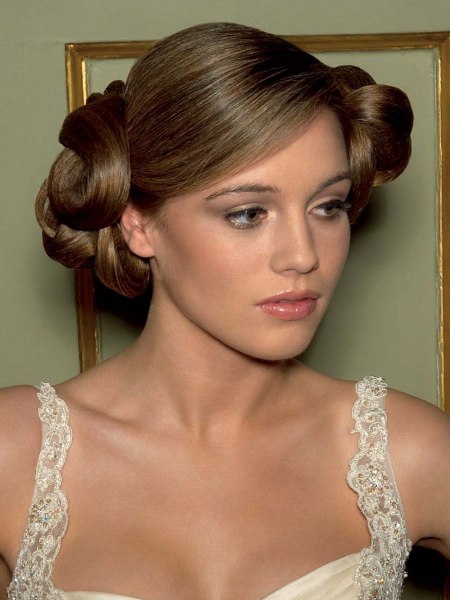 This model's hair was divided into five distinct sections around the head. Two sections are worked at the low side of the sweeping parting to create a twisted chignon while the three remaining sections are worked together to create a larger twisted looped chignon behind the ear.


Bridal Hairstyle with a Bun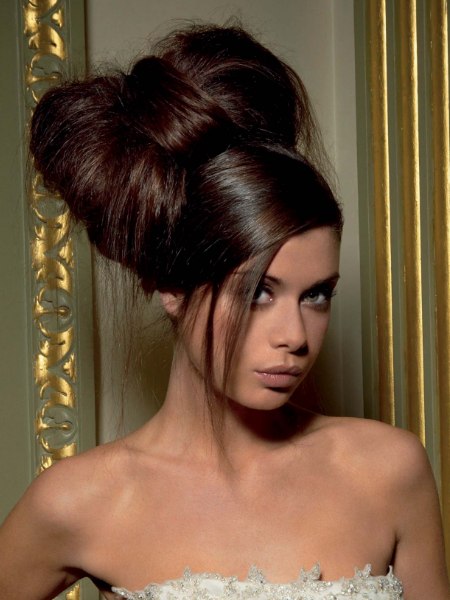 This session-inspired hairstyle was created by sectioning off the fringe area in front of the crown and dividing the back section in to two large and one small ponytail at the crown. The first large section is backcombed with the fingers and then twisted into a large bun and secured, this process is repeated for the second large section.

The smaller central section is backcombed at the roots and mid lengths pinned forward and then turned back over itself, the ends are secured under the section at the back of the head. The fringe section is swept across the forehead, loosely over the ear and secured into the bun.

The hair on the other side is swept back and secured at the section at the back of the head. Some strands of hair are teazed out and backcombed with the fingers.


Wedding Hair with Extensions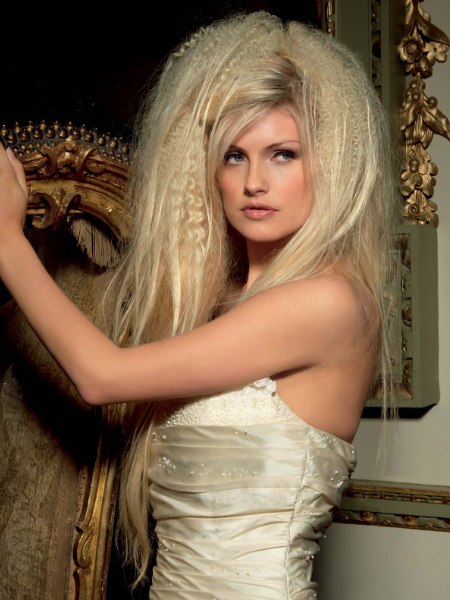 This long textured wedding hairstyle was created using extensions. The hair was backcombed at the roots to give height. Narrow sections of hair were twisted around a pin and then clamped with irons to set. You can get a similar effect with crimping. The hair was combed through lightly and dressed out with the fingers.


Wedding Hairstyle with Curls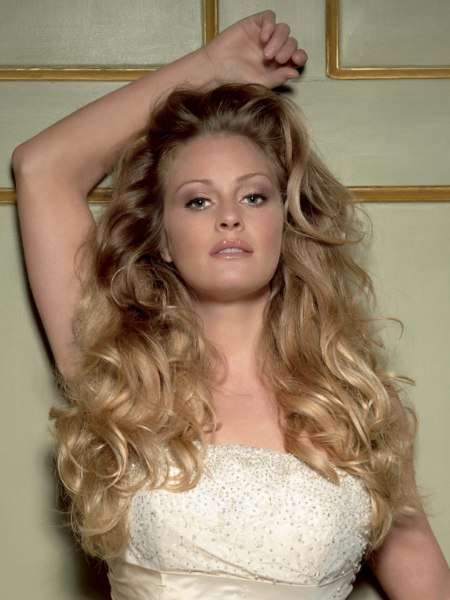 Narrow sections of hair are set on large rollers at the crown and smaller rollers as you work down the head. Once set, each section is raked gently through and styled away the face. The hair is backcombed lightly at the roots for volume while a light mist of hairspray holds the tumbling curls.

Hair: Royston Blythe Artistic Team for L'Oréal
Dresses: Margot Raybold, Beatties, Wolverampton
Make up: Justin Collins
Photographer: David Goldman
Products: L'Oréal Professional

See also: Long hairstyles | Up styles