Wedding Hairstyles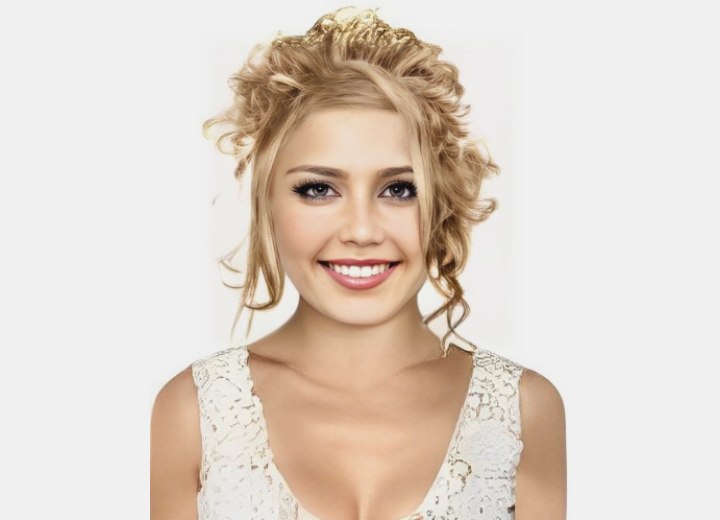 Curly vs. Straight. Keep the top curly and piecey while the front is straight and sleek or a unique design with texture and shine.

Face shapes: oval, oblong, square, heart
Hair texture: thin, medium
Hair density: sparse, dense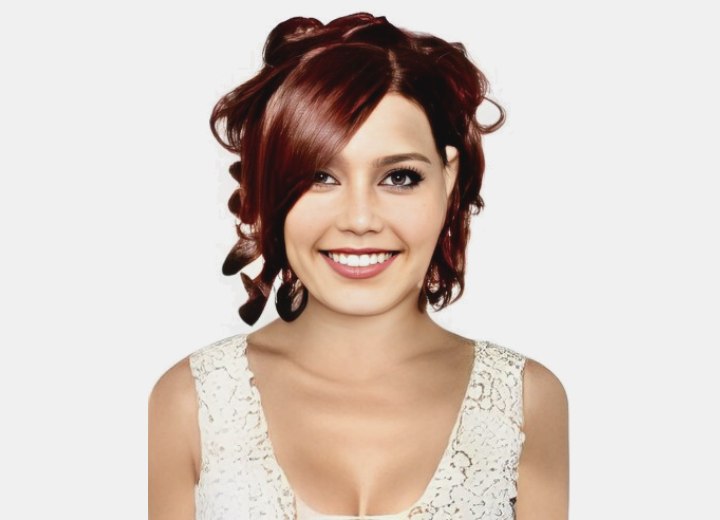 This is not only a gorgeous bridal hairstyle, but also a great look for all occasions. Pin the hair back into random places to create a natural look. Then add sexy full bangs for a fun finish.

Face shapes: oval, oblong, square, heart, triangular
Hair texture: thin, medium
Hair density: sparse, dense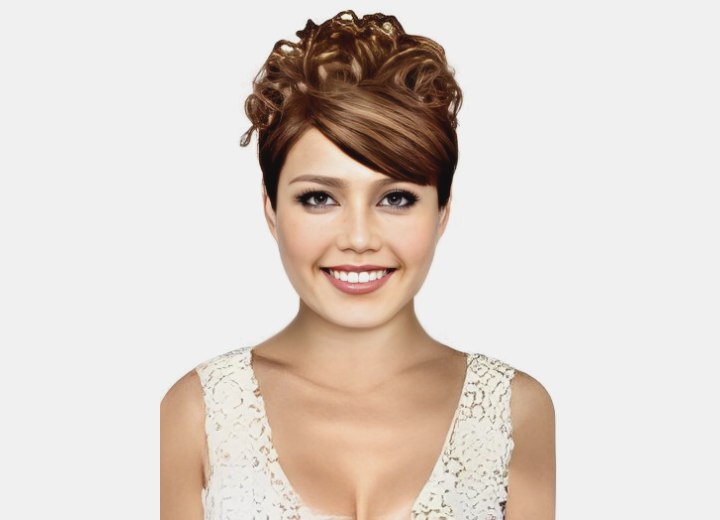 This is a creative spiral design. Leaving the front sections straight, the back section is brought up and twisted around.
This wedding hairstyle is perfect for all weather conditions.

Face shapes: oval, round, heart, diamond
Hair texture: medium, thick
Hair density: medium, dense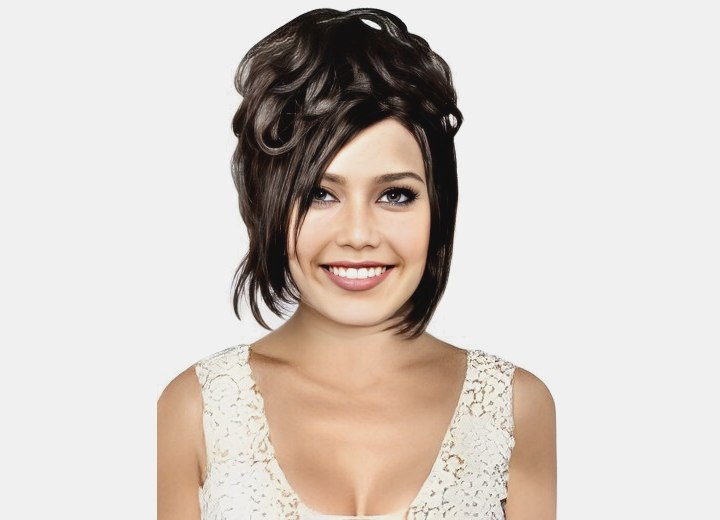 High and fun, this is a style with a difference.
Taking this style up through the back, the sides are left out to add shape and definition; around the face.

Face shapes: oval, oblong, square, heart, triangular
Hair texture: medium, thick
Hair density: medium, dense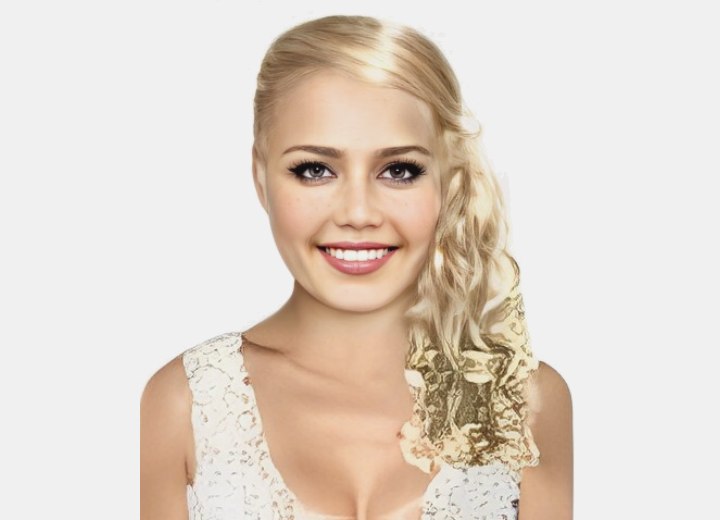 On sided curl hairstyle. This is an out-of-the-eyes style which will suit tall people as well as long face shapes best. The curls through the sides will add softness.

Face shapes: oval, oblong, square, heart, diamond
Hair texture: thin, medium
Hair density: sparse, medium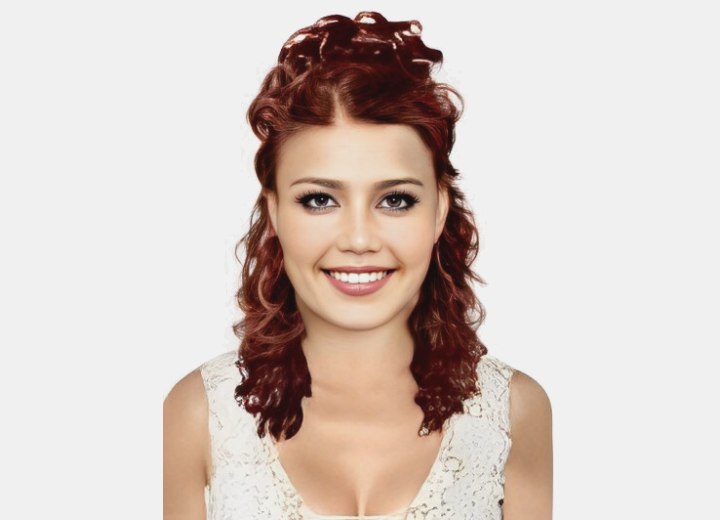 This is an unusual hairstyle which is striking and definitive in result. The sides have been softly pinned up through to the back and soft pieces have been left out to create a sexy shape. This style works best on naturally curly hair.

Face shapes: oval, oblong, square, heart, diamond
Hair texture: thin, medium
Hair density: sparse, medium

This is only a tiny selection of the many wedding hairstyles you can try on with hairstyles software.