Anne Veck - East Meets West
Bridal Hairstyles Collection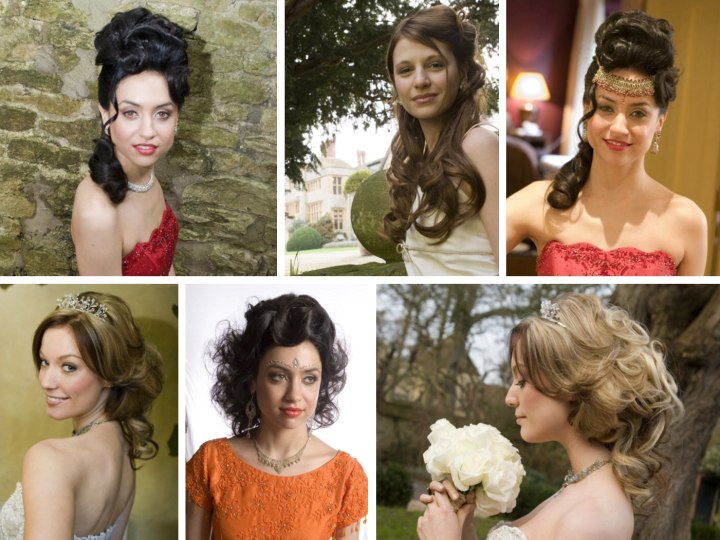 Scroll down for more photos ↓

Anne Veck's sensational new wedding hair collection East Meets West is inspired by beautiful brides from around the world and photographed at the ultimate wedding location, Le Manoir aux Quat'Saisons.

Using classic hair up techniques complemented with the latest hair extensions products from American Dream, Anne has created some stunning fairy tale styles: a classic English rose, a sultry Andalucian aristocrat and an exotic Bollywood bride.


Baroque Inspired Bridal Hairstyle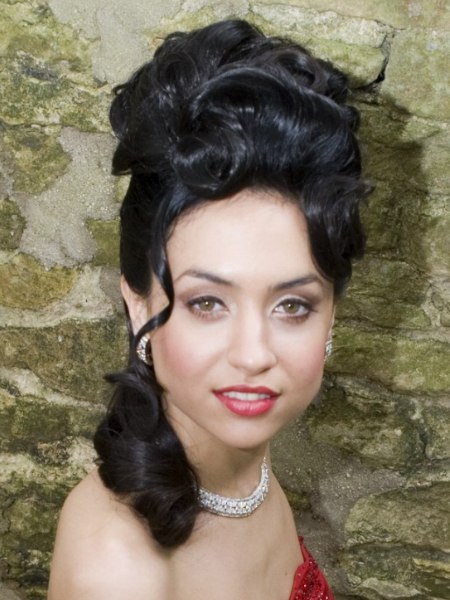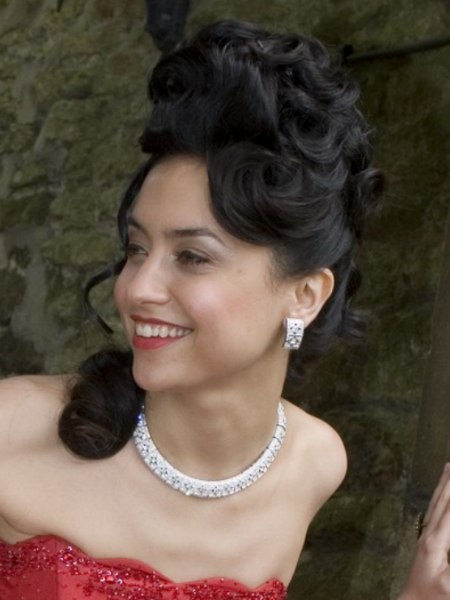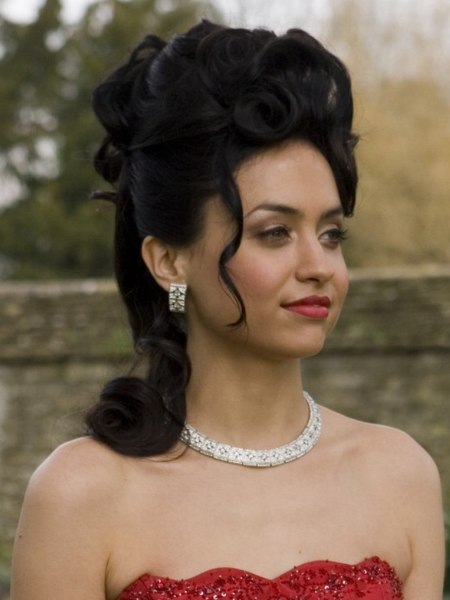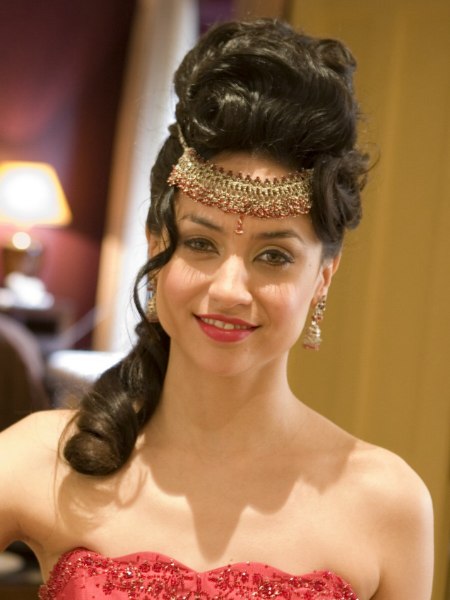 This exotic, sable-maned beauty is simply resplendent with the classic baroque-inspired bridal hairstyle. The high, sweeping waves of curl gathered to the crown and artfully arranged declare a level of elegance and sophistication perfect for any bride's wedding day.

The addition of the extension hair allows for a phenomenal level of fullness and volume, and creates the classic fall that, oh-so-romantically, drapes over one shoulder to caress the pale skin of the neck. This style embodies what every young bride wants to be on her wedding day: a princess.


Sweet Wedding Hairstyle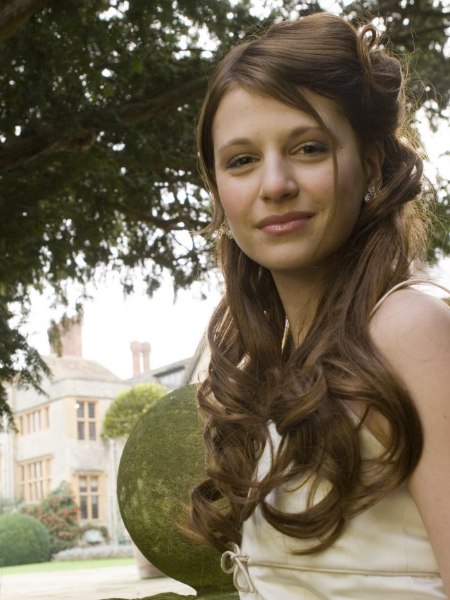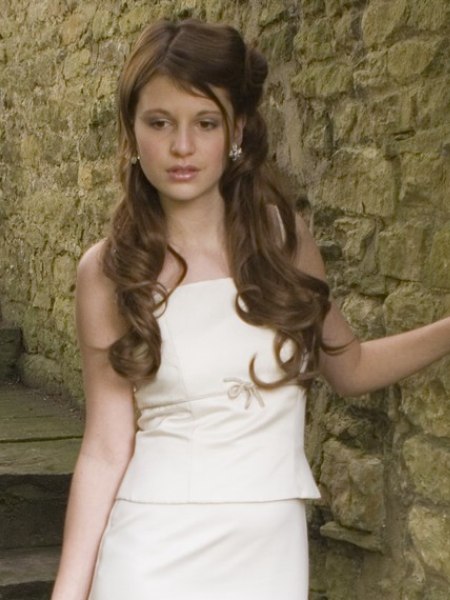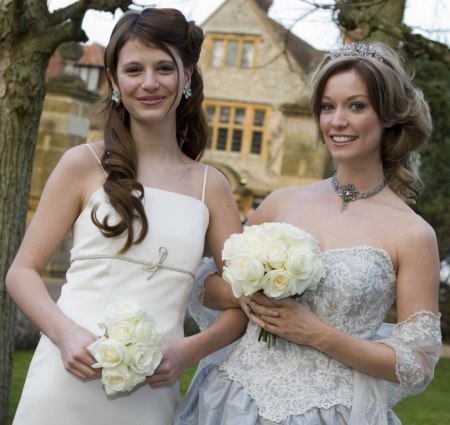 This is a look that is simple, yet sweet, and is perfect for a bride who wants to spend her day enjoying moments and looking beautiful doing so. The warm brown cascade of soft waves spilling forward from the gentle gathering at the lower crown says "I'm too beautiful for lots of fuss."

The overall effect is that of the casual beauty. The look is effortless in appearance, in spite of the preparation involved. The added length offered by the extensions means that even a shorter hairstyle can become fairy-tale long for your special day. It's a beautiful look.


Multi-Tonal Bridal Hair Style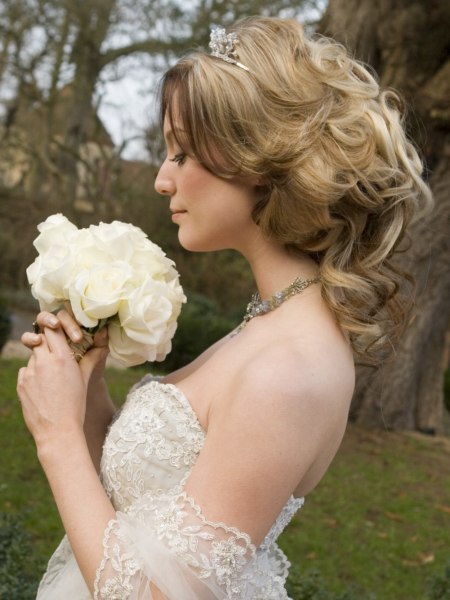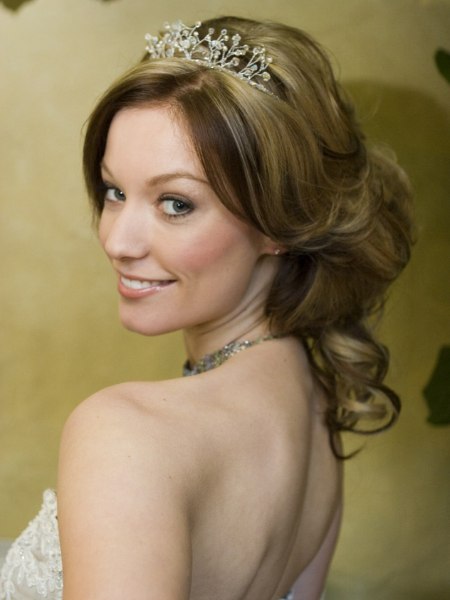 This multi-tonal confection in hair is really what many women want from their bridal style: a unique look that will confirm their status as the center of attention for the day. This hairstyle uses clearly defined colors to create a visually interesting look that accentuates the curl and wave of the style.

The style is not only multi-tonal, but multi-layered, with definitive lengths visible throughout. The hair is styled to be full and curly and is gathered into a confinement at the nape of the neck so that significant length is allowed to billow over the top of the gather, while the ends are allowed to fall into a draping tail.


Bollywood Bride Hairstyle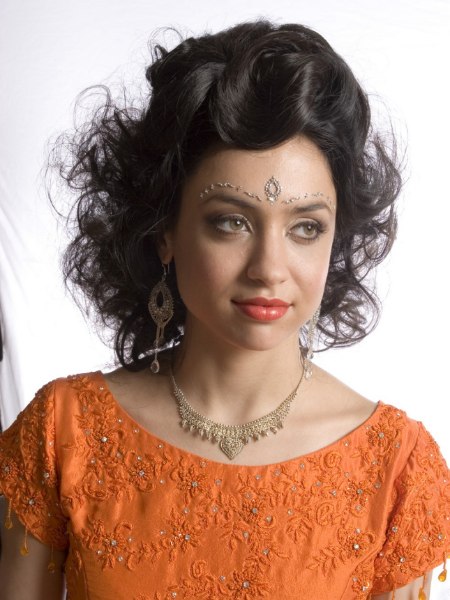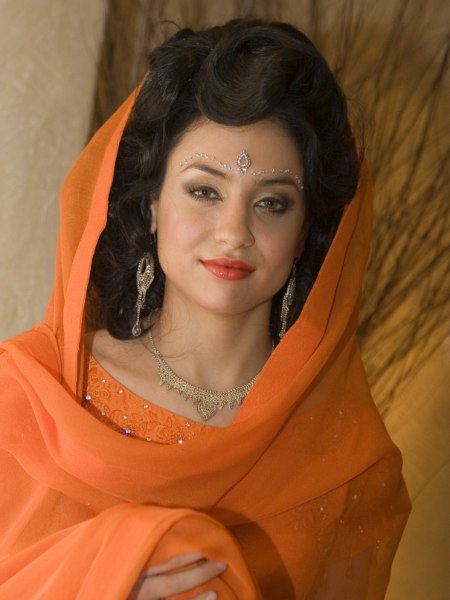 Here we see an example of hair designed with additions meant for volume over length. This is a beautifully layered style. The silky, ebon strands are styled into smooth waving peaks and allowed to spill down in airy curls and twirls to create a shining crown for this ethnic bride.

The hairstyle is both intricate and free, with lots of movement and rich, glossy shine. There can be no doubt whose day it is when this bride walks into the ceremony.

Hair: Anne Veck for American Dream
Photography: Clark Wiseman for Studio 8
Make-up: Tonia Podmore
Styling: Jane Castranova
Hair extensions: American Dream

See also: Long hairstyles | Up styles