Hairstyle Tips (2)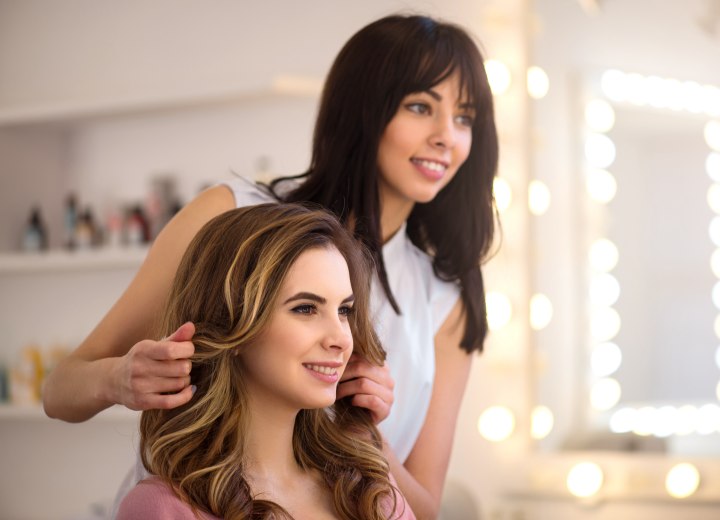 Hair Lengths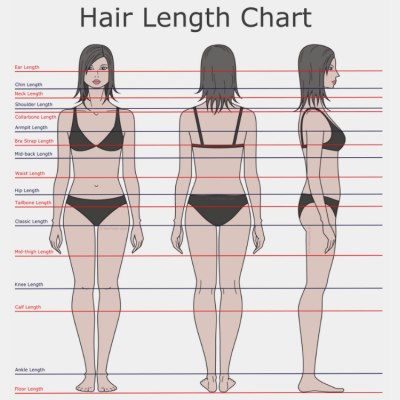 To avoid confusion about hair lengths and their definition, Hairfinder created a very handy hair length chart to shows us the most common lengths and all of the in-betweens. The lengths are measured at the level of body parts from ear to ankle. More ...
Hair Length and Gender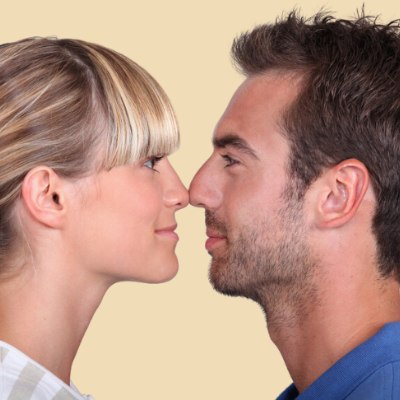 The length of hair is more than fashion trends. It has cultural, social and religious relevance. In the western world today, the old standard of women wearing longer hair while men commonly wear theirs short has been changing as it has so often throughout history. More ...
Hair Part and Personality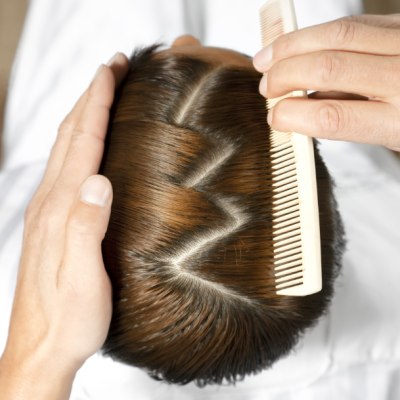 We all know of the importance that first impressions have. But were you aware that even such small details as the way you part your hair can have an impact? Just as the shape and texture of eyebrows, the location and nature of your hair part sends a message. More ...
Hair & Make-up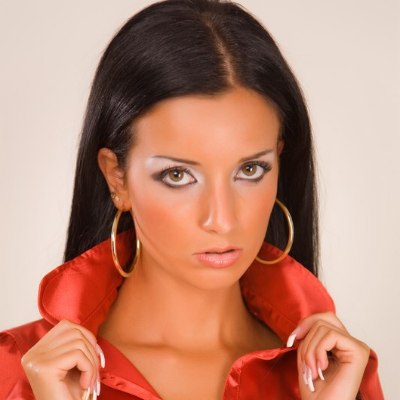 What does your hair have to do with your make-up? The answer: everything. For example, if you are a wheaten blonde and strive to look your best, strive to look like a natural beauty. Raven to dark brunettes can get away with a little bit more. More ...
Hairstyle Lengths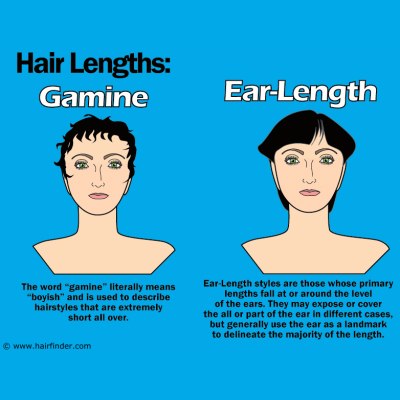 We are always asked what types of hairstyles are appropriate to various face shapes and such, but let's take a look at it from a different perspective. Here we explore hairstyle lengths and the issues that people need to consider regarding these particular hair lengths. More ...
Hairstyles for a First Date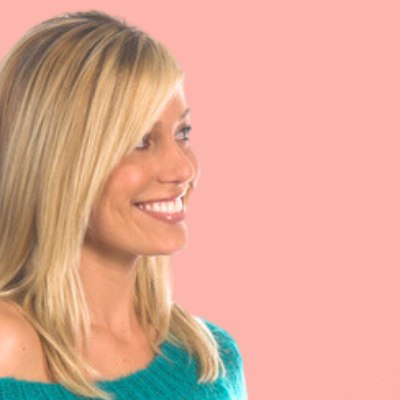 First dates are all about first impressions and you want to leave the best one. Not just that, you want to wow him! And you will, if you, first of all, relax and then follow some of the hairstyle advice that we have gathered here. More ...
Hairstyles for Business Women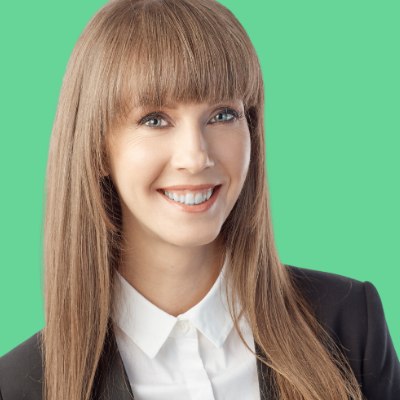 Many women today focus a great deal of attention on their appearance. Yet, a surprising number don't consider their jobs when choosing hairstyle options and the fact is that your hairstyle can say more about you to an employer than you may realize. More ...
Hairstyles for Chubby Women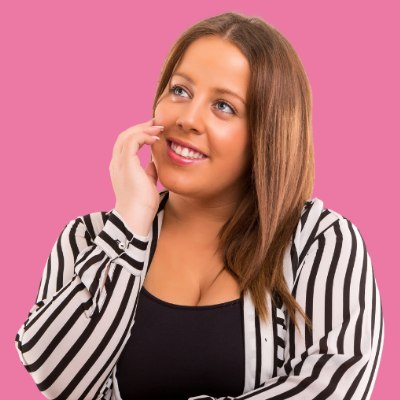 Your face is one of the first places that shows when you've picked up a few pounds. Here we've compiled a list of hairstyles, elements, cuts and colors that can have the power to aesthetically melt off those pounds, and making you look slimmer and youthful in the process! More ...
Hairstyles for Older Women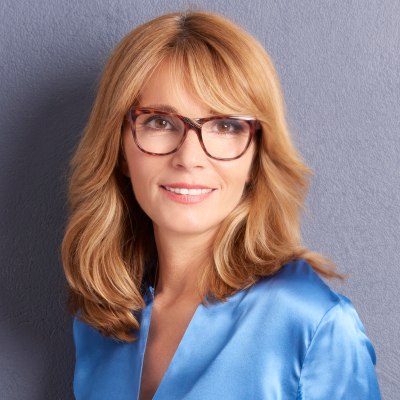 Hairstyle tips for older women and photos of suitable hairdos. How to choose the right hairstyle for your age and how to look younger with the the help of your haircut and styling. The truth about age appropriate hair and hair lengths. More ...
Hairstyles for the Heavy-Set Woman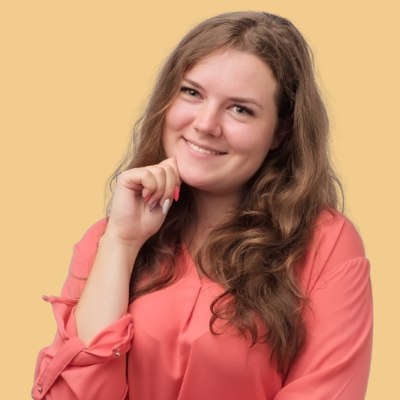 When it comes to the heavy-set woman, we have to remember that we not only need to keep the proportion of the facial features in mind, but the proportions of the whole body as well. The hair needs to find a balance between the face shape and the body. More ...
Hairstyles for Thick Hair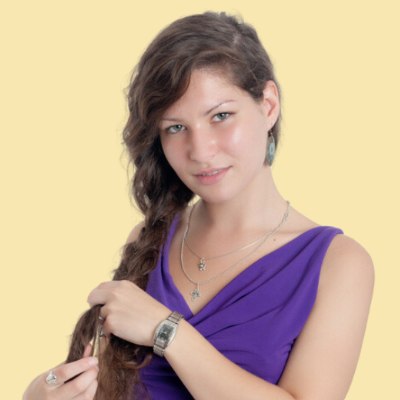 Thick hair can be a blessing and a curse. For some it is the cause of envy and the ones who have it often have a hard time figuring out the best hairstyle for it. The goal is to find a hairstyle that flatters you and that uses the good aspects of your thick. More ...
Hairstyle Selections to Fit Your Life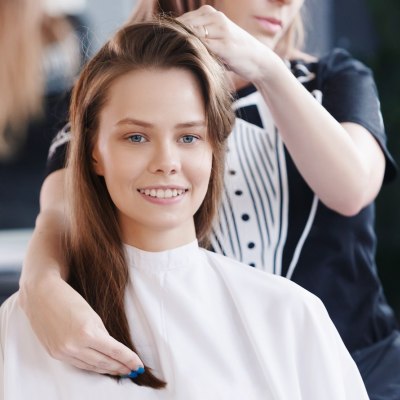 There are certain factors that come into play when choosing the "right" hairstyle for a person's lifestyle. That's why it's important to take the time to talk to your stylist about your lifestyle and routine when deciding on a new look. More ...
Hairstyles to Look Younger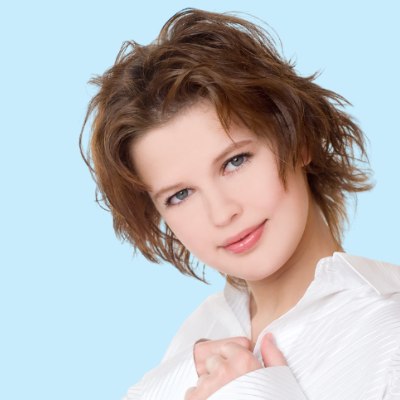 Women all over are always looking for ways in which to stay younger looking as they grow older. Some work hard on it and make careful choices to help maintain a more-youthful appearance. What's the best hairstyle for an older woman, to help her look younger? More ...
Hairstyle Tips for Eyeglass Wearers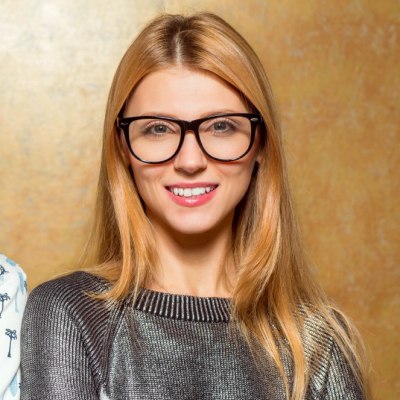 The style that's right for someone depends largely on her face's shape. Let's take a look at three basic categories of eyeglass styles, the likely reasons they were chosen, and what you should watch out for in choosing a hairstyle to wear with your glasses. More ...
Hair Tips for Working Moms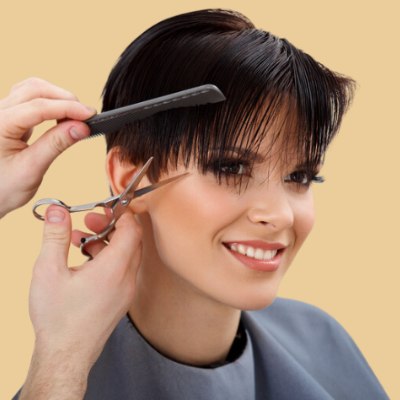 Multitasking and juggling all of the demands of your family and your job leaves you breathless and often with a lack of time to take care of yourself. With a few adjustments and tricks you will still look your best even under these demanding circumstances. More ...
How realistic are you about your hair?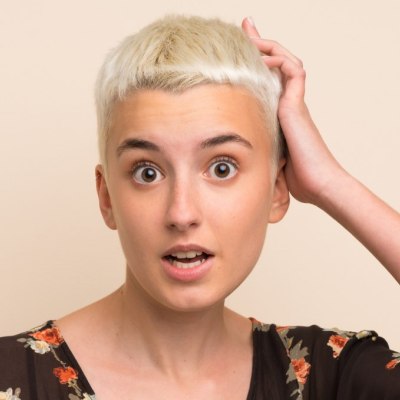 The reason why salon customers become dissatisfied with their stylist usually falls into two categories: the client has unrealistic expectations or the stylist has limited ability or doesn"t educate the client. Here are some steps to take to avoid disappointments . More ...
How to choose a New Hair Salon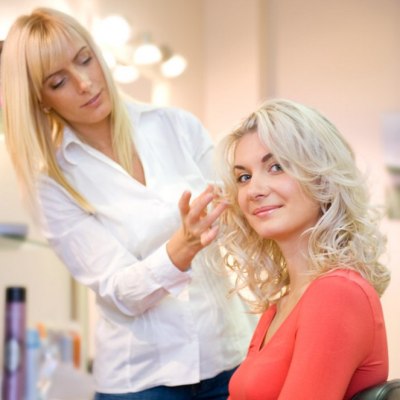 The secret to choosing a hair salon and what to watch out for. After we examine the relationship between the client and stylist, we'll look at the things any potential client should pay attention to when looking for a new salon or stylist. More ...
How to Deal with a Bad Haircut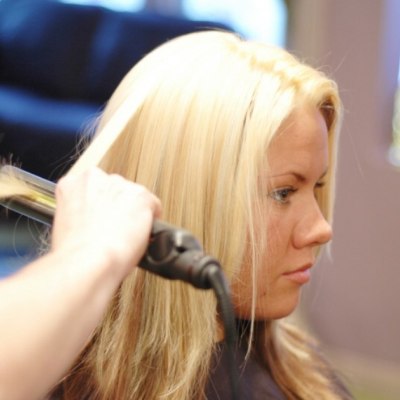 We can all relate to a bad haircut. Most of us have experienced the sheer agony of watching someone snip away our hair into some sort of chia pet formation. It's a horrid feeling. How do you tactfully deal with a bad hair cut? More ...
How to Find Your Best Hair Length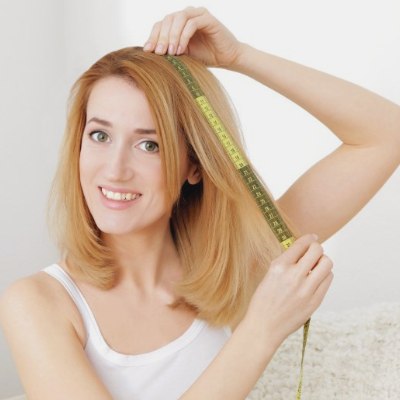 Are you getting ready to make an appointment in the salon to get a haircut? How do you know what length will look best on you? Take a look at this friendly guide that can help give you an idea of where to start before you go in for your cut. More ...
How to Get a Good Haircut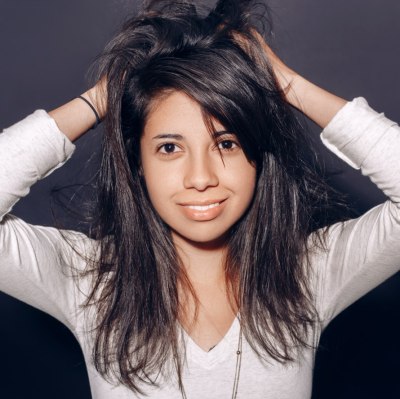 Everyone wants a good haircut and there are few people out there who haven't gone through the horrors of receiving a bad one. Many times clients select a style they would like, but discover their hair does not have the texture for it. More ...
Next Page