Accessories by Tanya Nì Bhroìn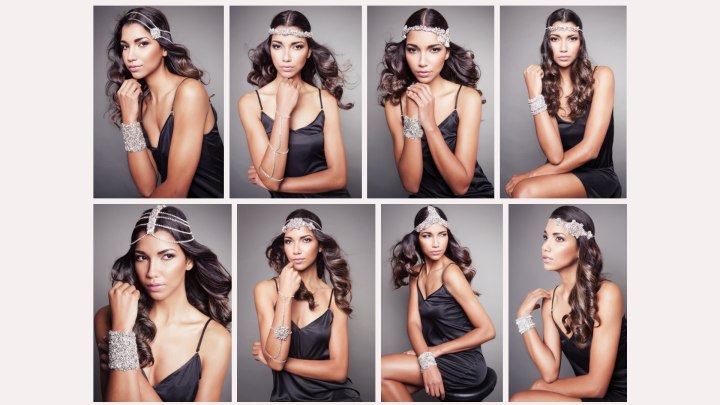 Shine up your style with a sparkling headpiece by Tanya Nì Bhroìn and feel like the princess you were born to be. These exclusive accessories are a wonderful way to glam up for weddings or other festive occasions.

This much luxury with its million dollar sparkle can turn a simple hairstyle into a dream creation and does not even break the bank. Tanya's designs come in traditional and contemporary shapes and they all have a breathtaking exotic flair.



You don't have to live in a palace , but you can look as if you did. Tanya's unique accessories were carefully crafted by hand in Ireland and she uses only the highest quality lace, pearls and crystals. Nostalgic or boho, each of the designs is unique.


Solaris II Headpiece and Solaris Arm Chain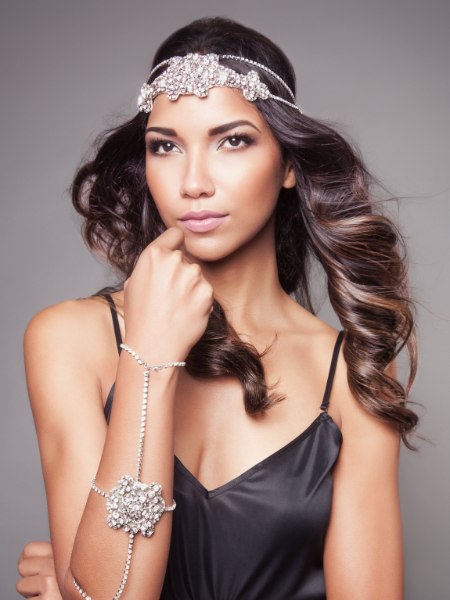 Use the power of the sun to illuminate your special day. The crystals on the headband and the bracelet sparkle for attention and are all you need to make a simple outfit and long open hair look look like a fairy tale creation. A large headpiece is held by two small, one strand row of crystals and a similar design was applied to the matching cuff.

Wear it just on the hairline and a bit into your forehead for a breathtaking effect. Her dark brown hair makes a beautiful contrast and is itself highlighted to visually enhance the movement of the large waves.


Solaris Headpiece and Aurora Cuff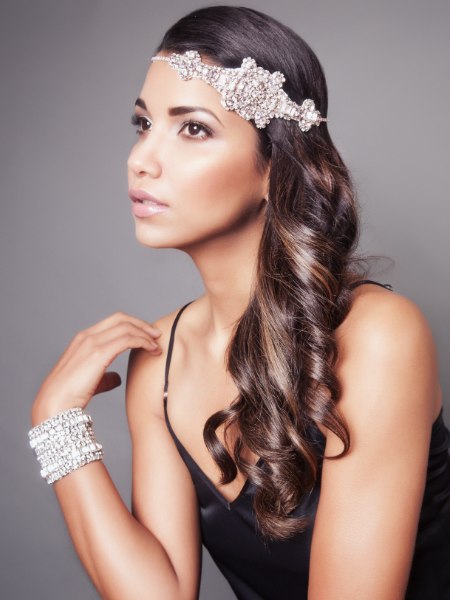 Even with this many crystals the headpiece is lightweight and easy to wear. Long hair or even a shorter bob look amazing with that bold touch of bling and all you need in addition to the spectacular hairband and the glamorous bracelet is a pearlescent lip stick and you are floating in the shimmer of ultimate and magical luxury.

The centerpiece has the shape of the sun and it is carried by a slim band. The cuff is bold and emanates a blinding bling. If you just want to add a little bit of sparkling drama to your outfit, wear the cuff by itself.


Lunar Headchain and Syke Cuff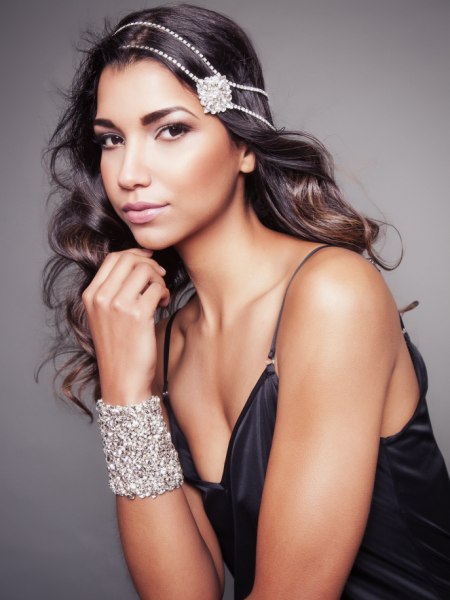 Capture the magic of the moonlight in your hair with this amazing headpiece. Two small strands of crystals hold a stunning center piece which is nothing less than cosmic. A simple and yet incredibly effective way to add pure glamour to your open hair.

Compared to the bold arm candy, a wide and dense cuff, the headpiece looks almost demure. Wear one by itself or both together whenever you have a reason. Beauty like this should not just be confined to weddings or opera visits.


Luxe Headpiece and Aurora Cuff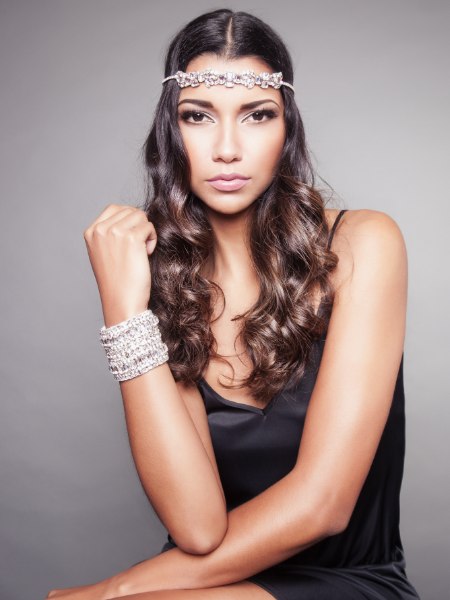 Real diamonds are overrated and you can get much more bling for much less money with these stunning pieces by Tanya Nì Bhroìn. While they are budget friendly these crystals do not hold back when it comes to radiant shine and a regal appearance.



This headpiece was crafted out of numerous large and medium sized crystals and is held in the center of her forehead by a simple, one strand chain of even more crystals. Combine it with a big and sparkly cuff and you are ready to wow them all.


Skylar Headpiece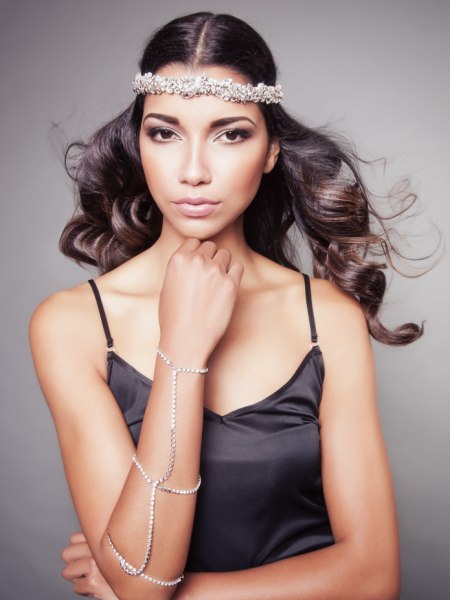 You don't have to wear glass slippers and this beautiful headpiece will not turn into dust at the strike of midnight, but you can look like a magical being thanks to the ingenious designs by Tanya Nì Bhroìn. A broad band covered with hundreds of crystals in various sizes envelops her head in radiance and luxury.

Its simple shape brings more attention to the intricate pattern within and is a way of displaying simplicity, but in the most precious way possible. Her hair was simply parted in the center and the large curls are allowed to flow freely.


Boheme Headpiece and Skylar Cuff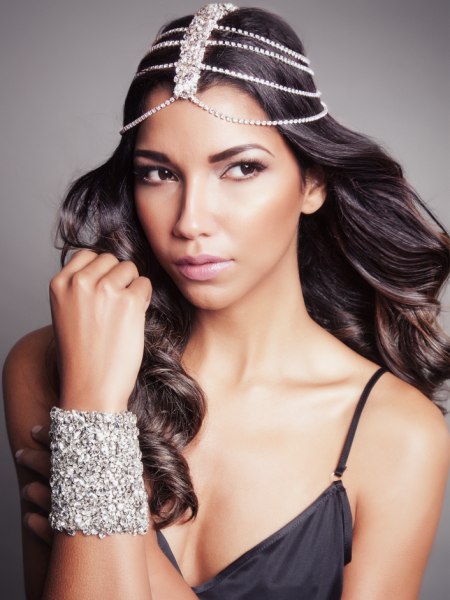 Brides in India are known for their elaborate headpieces and now you can get the look too with this gorgeous creation. A wide band filled with sparkling crystals runs across the center of her head, hiding the part. From it there are single file chains with smaller stones that are draped in smooth curves from her forehead to the back.

Exotic and modern with a trendy boho feel, this stunning hair accessory is made for adventurous spirits. Add a big, bold and wide cuff to turn up the glam even more.


Eden Headpiece and Autumn Cuff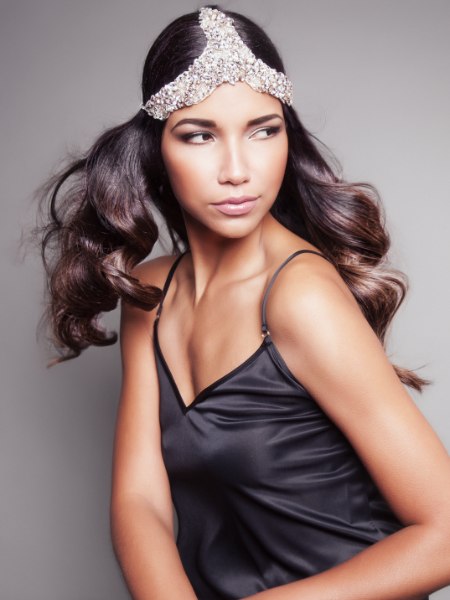 Bold as can be, this hairpiece is fit for a warrior woman. It's geometric design and the density of the crystals make it a force to be reckoned with while it sheds its cosmic radiance onto her face. The triangular shape covers her hairline and also the part along the center and it is one inch wide.

Forget tiaras, this is new way to wear sparkling stones in your hair. Modern and outrageous and yet with a sweet sense of nostalgia, this will turn an ordinary night into a celebration and a celebration into an unforgettable experience.


Autumn Halo Headpiece and Autumn Cuff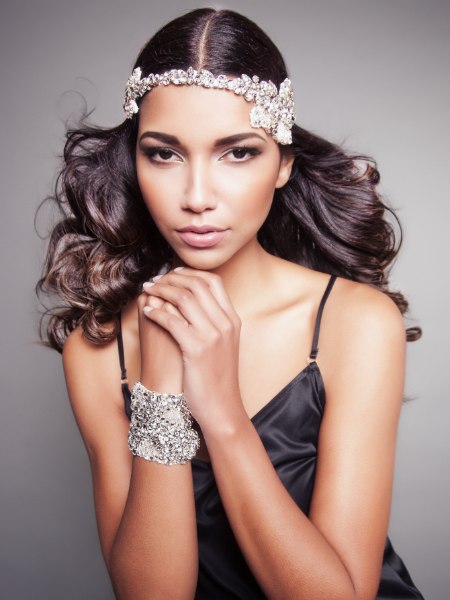 One smaller floral shaped design is connected to a larger one by a wide band just vibrating with the exquisite shimmer of fine crystals. The incredible light and the asymmetry of the design make this accessory so irresistible.

Wear it with a simple hairstyle to not distract from the beauty and intricacy of it and a long hairstyle with center part and with or without waves is ideal. Add an equally stunning cuff to complete the magic.

Headpieces & Accessories: Tanya Nì Bhroìn