Ideas for Short Hairstyles

Sexy Short Hair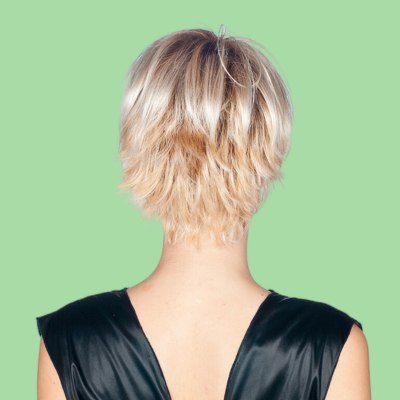 Some advice on how to make the most of a short haircut so you are brimming with confidence and vitality. Of course there are no rules when it comes to hair and how you decide to cut and style it. There are certain guidelines to what makes a short style look sexy. More...
Shaving Your Head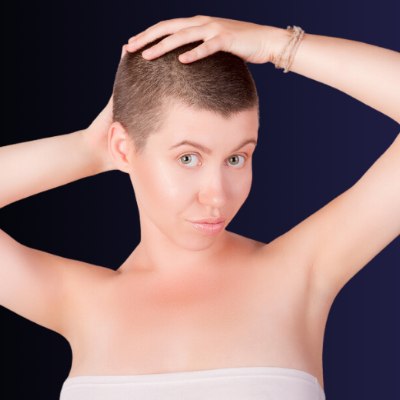 Shaving your head is a huge commitment. There are a lot of pros to shaving your head, whether you are a male or female, that you may not even realize because it is something so completely out of your realm that it has not even crossed your mind. More...
Short Hairstyles to Suit Everyone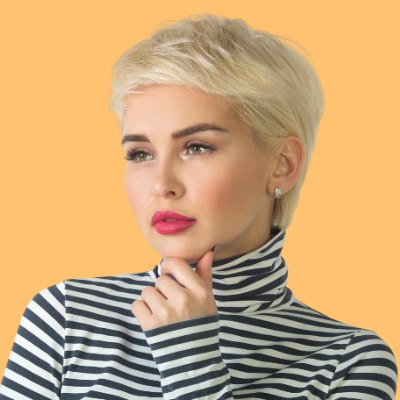 There is probably not a woman out there who at some point has not thought about cutting off her long hair. No one should fear getting her hair cut short, because there is a shorter style that will work for everyone. It comes down to finding the right short cut for yourself. More...
The Bob Haircut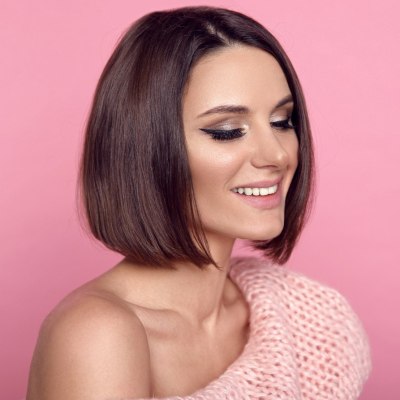 A bob is a low-risk short hairstyle for those women who want to try a new look. Many women can easily wear a bob cut well. The bob is a very versatile style that can be adjusted easily to accommodate a variety of needs. More...
The Dramatic Cut

Changing your hairstyle from long to short can be fun - and nerve-wracking. If you've had long hair for most of your life, it can be even more frightening. What if, horror of horrors, you don't like it? Here are a few steps to get you started down the road to shorter locks. More...
Taking the Plunge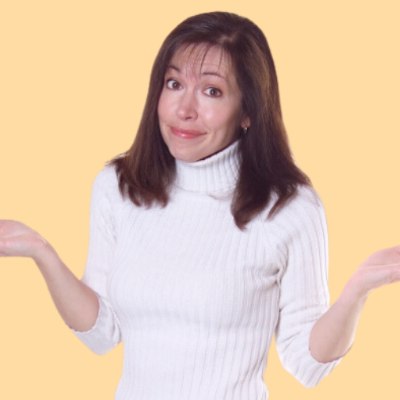 Getting rid of your long locks can be a very difficult decision. Some women will get them cut without hesitation, for others it will be a very tough decision. If you go for it with an open mind, getting your long hair cut short can be a thrilling and very interesting experience. More...
Up-Style for Short Hair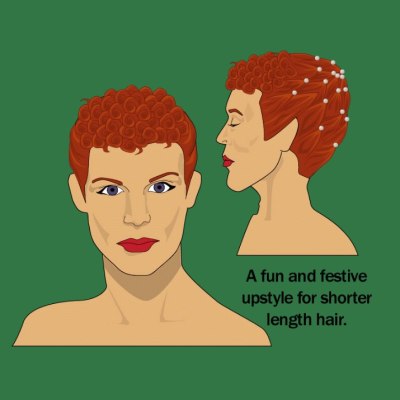 While it is true that some hairstyles are just too short for up-styling, the line that determines what is too short varies with the stylist asked. Even chin-length hair can be swept up into a pleasing up-style with patience and a little imagination. Here is an example of one such hairstyle. More...
Why Do Women Cut Their Hair Short?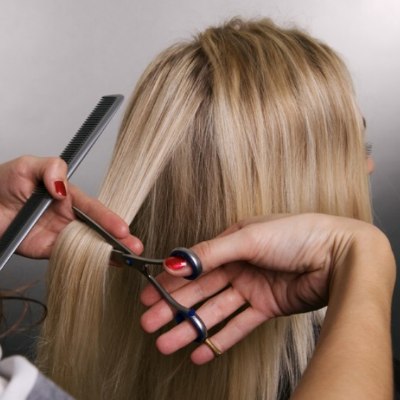 Women will go for shorter looks to feel younger and sassier, to emulate celebrity looks they find appealing, and to have a style that's easy to wear and easy to care for. Sometimes they even have more than one reason for choosing to change their look. More...
Why Hairdressers Prefer Short Hair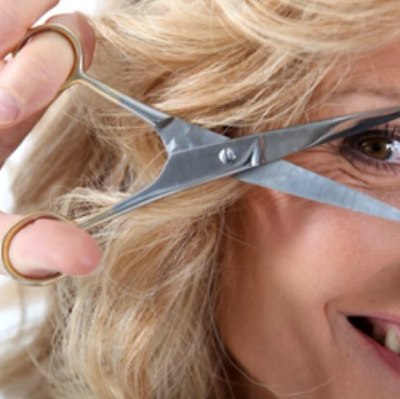 It seems that many hairstylists are generally in favor of shorter haircuts. And many women will agree they know of at least one stylist whom, if allowed to do as they please - would always opt for the pixie cut. There may be reasons for a stylist's preference toward short hair styles. More...
Your Hair and Men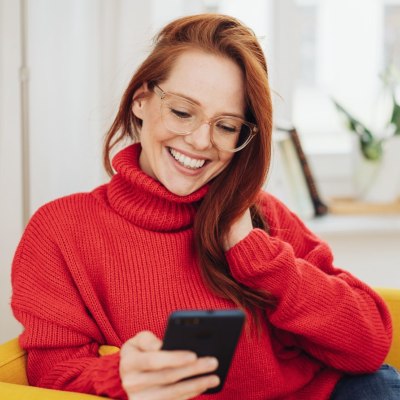 One of the first things men will notice about you is your hair. So, you better take good care of it. Use your imagination if your hair is short and you will attract men's attention. There are many things you can do to make short hair look stunning, even when it is cut in a pixie. More...
Short Bob Hairstyles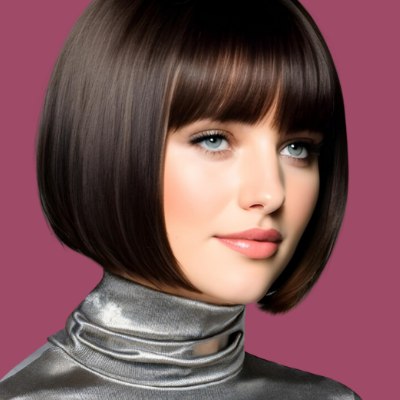 A short bob can be both modern and classic and any woman can look gorgeous with the right bob. Styling is quite easy and almost no styling aids are required. A bob is a fairly low-risk short hairstyle since the shape is perfect for if you ever decide to grow your hair long again. More...
Crops for Girls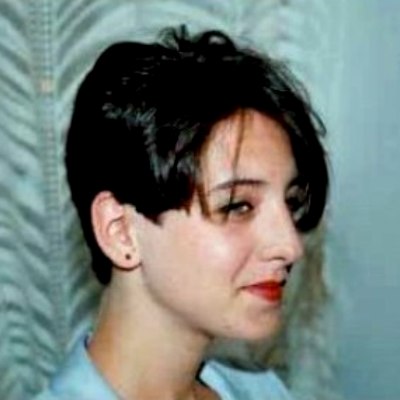 There's a very special hair salon located in New York City's East Village: "Crops for Girls". This salon is unique because it specializes in women's short haircuts. You are always welcome to visit the salon and go through the books with many short and very short hairstyles. More...
Next Page