Fringes (Bangs)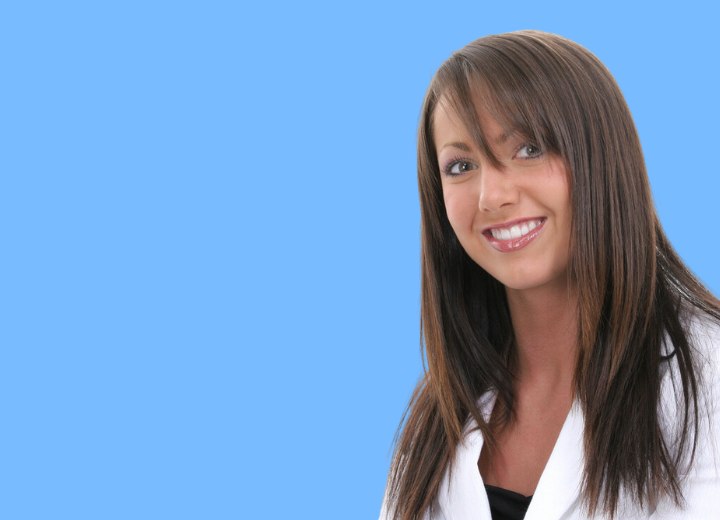 The Different Types and Styles of Fringes (Bangs)

Have you ever thought about getting a fringe? Are you bored with your current hairstyle and fancying getting a fringe, but you're not sure if it will suit your face shape? Will it be annoying? Well, read on to help you make your decision.

There are many different types and styles of bangs, and it can sometimes be difficult to find the style that best suits you. There are wispy, solid, thick, thin, side, long, short, heavy, and many other types of fringes, but it depends on your face shape. Every face shape suits different fringe styles.



If you have a square-shaped face, a long, wispy layered fringe will round your face shape a bit. Add a few small layers to the front of your face to soften the edges, giving you a more rounded look. If you have an oval-shaped face, you have the best-shaped face there is.

Oval faces suit any style of bangs, regardless of length, shape, or heaviness. An oval face is very versatile, so you can have fun experimenting with different styles. A heart-shaped face needs a fringe that will soften the long, prominent chin, so you need a blunt, heavier, and sharp fringe to make the face appear more in proportion.

Long, pointed-shaped faces need a side fringe that is slightly angled to soften the face shape; also, putting the hair in a side parting will shorten the length of the face. If you have a round face, you will need a soft, layered fringe that is slightly angled to the side to add a bit of length to the face. Short fringes also add length to round-shaped faces. Avoid long fringes, as this can emphasize the roundness of the rounded face and can look too harsh.

Some people feel more confident with a fringe, as it gives them something to hide behind. If you have a large forehead, a fringe can be helpful in concealing it. A prominent forehead can look even worse if you do not have a fringe. If you wear your hair scraped back at the front, you should consider a soft, angled, layered fringe worn to the side to soften the face.

Some people suit short fringes, but if you have a longer-shaped face, I'd advise you to stay away from this kind of style as it can make your forehead look even longer. Have you ever heard the expression "spam"? Well, that's what you will look like.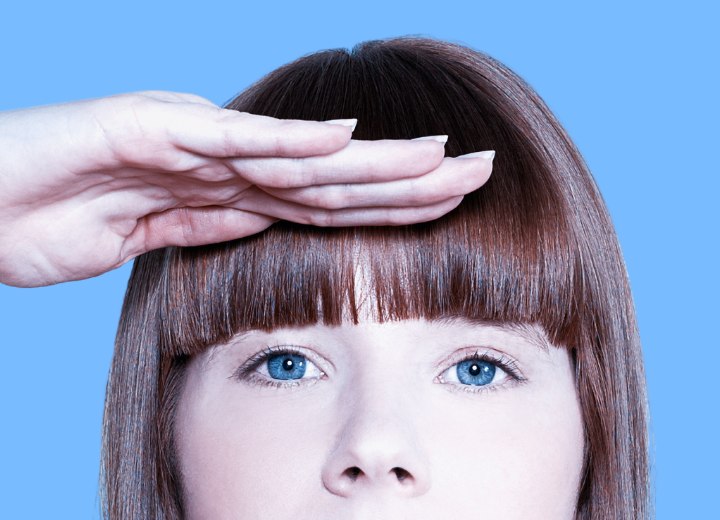 Fringes, or "bangs" as Americans call them, can really emphasize your style and change the appearance of your hairstyle and face. I personally have a fringe and don't think I could cope without one because I have had one for so long. I feel very strange without one, and I also feel a lot more confident with a fringe.

I can change the style of my bangs quite frequently because I have an oval face. Sometimes I have full bangs, just skimming my eyes, and other times I have slightly angled side bangs. I prefer my hair when I have side bangs, as it suits whatever way I wear my hair.

If you would like a versatile fringe that you can wear in any way, you should ask your hairdresser for a long, wispy fringe. That way, you can either wear it to the side or as a full fringe. If you, like me, get bored easily with your hair but don't want to change its length, it is surprising how a new fringe can completely change your look.

Continue reading ...