Best Hairstyles for Summer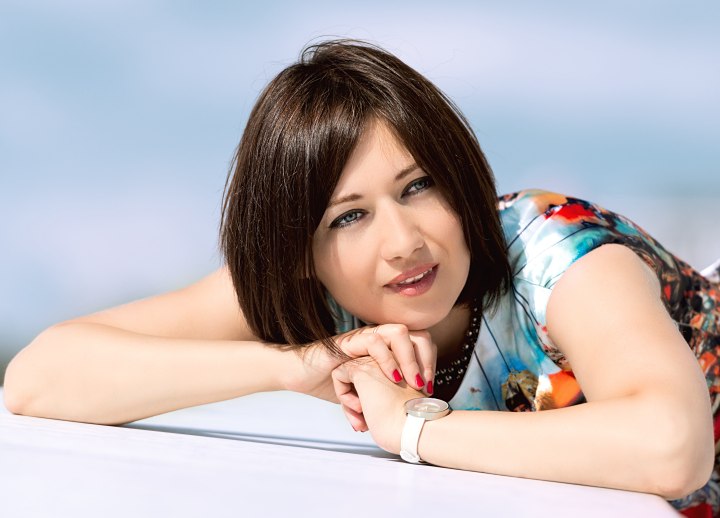 The heat and humidity of summer can wreak havoc on your hairstyle, causing the hairstyle you wore during fall, winter, and spring to become lifeless or out of control.

Fortunately, today's best summer hairstyles tend to be easy to achieve and low maintenance. The key to summer hair is to keep it simple; your hair should look fresh and natural rather than like you spent hours on it.



The Bohemian trend

The bohemian trend that has swept through Hollywood and the fashion industry offers an excellent option for anyone looking for a low-key summer style. Boho hair is loose and unstructured. To achieve this look, ask your stylist for long layers throughout your hair.

Style your hair with your fingers and a small amount of pomade to create tousled tresses that look elegant, but never messy. Other looks that complement the bohemian trend include simple braids, loose ponytails, and classic French twists.

Waves

Another popular summer style is big, loose, natural-looking waves. Use a light gel and your fingers to scrunch your hair to create waves if you have hair that has some natural curl. Those with straight hair can achieve the look by using a curling iron to create random curls throughout the hair. This style works best on hair that is slightly layered in order to create volume and texture.

Bangs

Bangs are another excellent way to make your hair summer-ready, with a variety of cuts available to find the bangs best suited to your face shape and level of commitment. Thick, blunt-cut bangs are excellent for those who want a modern edge, while long, wispy bangs are perfect for those seeking a feminine look. Celebrities such as Ashley Olsen and Mischa Barton have helped popularize side-swept bangs, which are highly adaptable and can easily be grown out.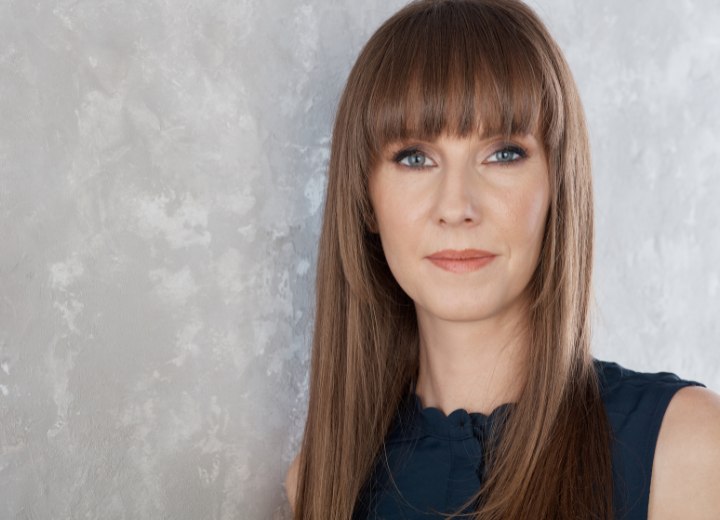 One of the hottest summer styles is a haircut just above the shoulders with very long bangs sported by celebrities such as Nicole Richie and Jessica Alba. The subtle layers created by these cuts help give hair texture and volume, which is perfect for a soft, unfussy summer style. In order to keep the cut looking fresh, be careful to avoid blunt-cut bobs that will weigh your hair down and make it difficult to style.

Protect your hair & keep it simple

Summer weather and other factors such as spending time at the beach or swimming pool can cause sun and chlorine-related damage to your hair. To ensure your hair maintains its healthy glow all summer long, it is a good idea to use hair products that contain protection against the sun's ultraviolet rays. Minimize damage from chlorinated water by using products that protect hair color and wash your hair with a clarifying shampoo at least once a week. A weekly treatment with a deep conditioner will also help keep your hair looking its best.

The greatest benefit of summer hairstyles is their simplicity. These looks require little intensive styling with a blow-dryer or curling iron, which will greatly minimize damage to your hair. Remember, the key to having luxurious summer hair is to keep it simple and unfussy. There is no better way to enjoy the relaxation of summer than to give your hair a break from excessive styling.


See also:

Summer hair care

How to maintain your hair in humid weather

Must haves to protect your hair and skin during the summer