How to do the Romantic Side-Braid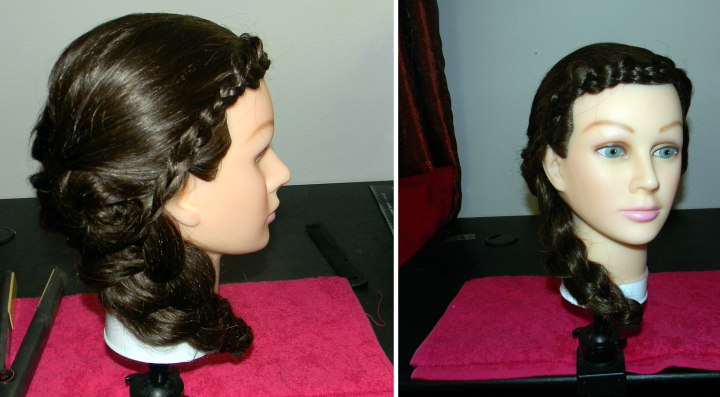 1. What you will need:
a. Crocodile-clip
b. Comb
c. Hairspray
d. Heat-protection product
e. Flat-iron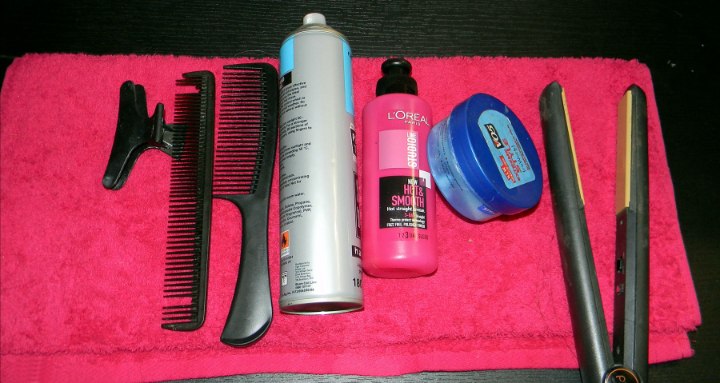 2. If your model's hair is curly, apply heat-protector and flat-iron the hair relatively straight. This makes the hair more shiny and manageable. Section the hair on the side, making a parting with your comb and securing this section with a clip. Comb all the other hair back from the face.



3. Braid this hair in a simple three-strand-braid towards the front of the face, running in the direction towards the side of the face. Braid the hair all the way down to the ends of the hair. Secure the end of the braid with a clip or a hairband.





4. Now we start with the side-braid. Take a big section on the side of the head, and comb the hair straight.

5. Comb the hair at the back of the head straight and neat as well, and then take your opposite outer-section of hair. This is also a simple three-strand braid, although it is much bigger and thicker than the first braid at the front of the head.





6. Braid the hair neatly in an off-center line running from the one side of the head, towards the opposite side, and eventually leading down the model's shoulder. Keep your tension tight on the sections and maintain control of the hair while you braid. Tension and control are the two most important elements of a well-executed braid.

7. Braid this main side-braid all the way down in length until you reach the ends of the hair, and secure the braid with a hair band. If you have dark hair, use a dark hair band, and if you have light hair, use a light one. The purpose of this is to disguise the hair band as the end of the braid will be flipped inwards later on.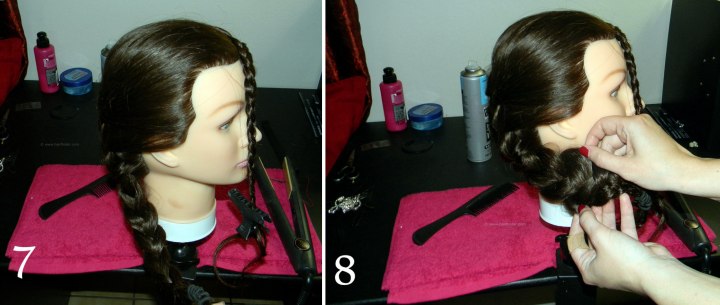 8. Use your finger-tips to widen the sections of the braid, lightly pulling the hair towards the outside of the braid to create that softer, romantic look. This works easier if you have long nails. Be careful not to pull the hair too far, as this will result in the braid falling apart. Begin at the top of the braid near the nape area, and work your way down.

Next Page