Hair Salon Etiquette for Stylists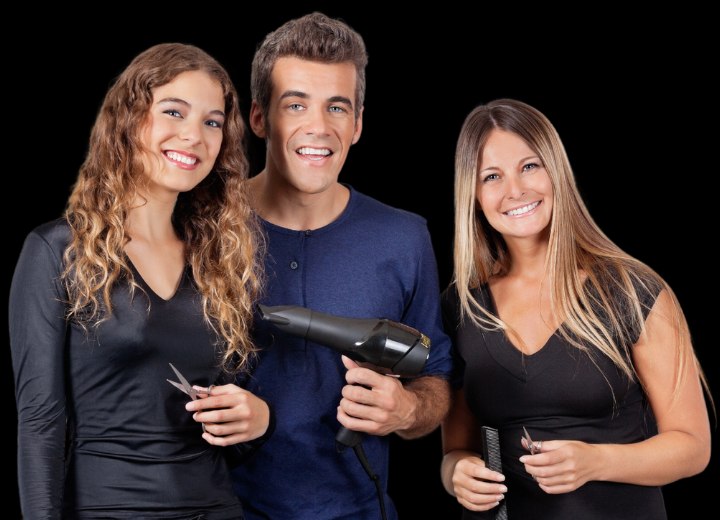 In a service profession, there are many layers to what you can offer your customers to make them happy and also come back. The best advertising is still word of mouth, especially now in the age of social media.

People love to talk about their hair and where they get it done. This is just more reason to do your best. Having superb skills is, of course, the foundation of it all. Going the extra mile and following a list of dos and don'ts will make a real difference and set you apart from your competition.



Your customer will always expect some special magic that will not only make them look, but also feel better. Great service starts with good communication. You will earn recognition if you are a good listener and understand what your client wishes and are able to turn it into a reality. This can be a tricky path, since many customers are not really sure what they want and may not have done much research. Your honesty about what will work for their hair and what won't, will always be appreciated.

Communicate

Many stylists hold back with their own recommendations because they are afraid of being blamed later, in case the client does not like the outcome of the new haircut or color. It is also not always easy to gauge how daring someone really is and how much of a makeover would be too much.

Of course, experience and a well-developed knowledge of customer psychology will help, but you should definitely take some extra time to talk to your client about all of the details of the process for their new look. Have a good selection of hairstyle books and magazines around to be able to show some pictures and discuss them. Yes, it takes a few extra minutes, but it will be very worth it and result not only in a higher tip, but also in a fully satisfied customer, who will return and bring friends the next time.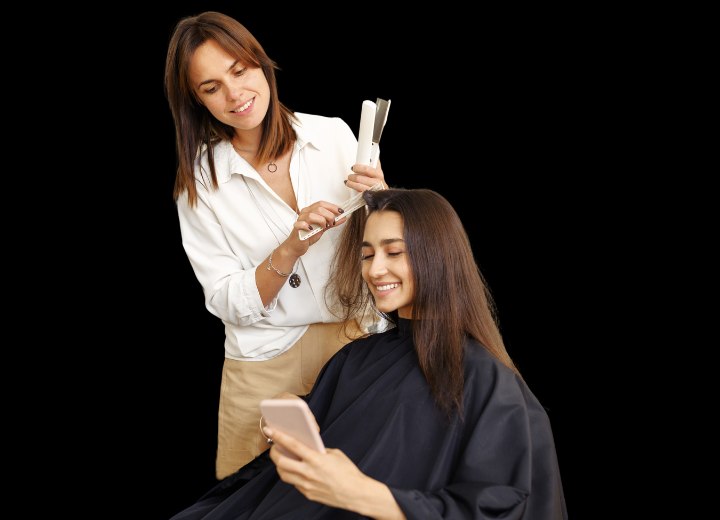 Never underestimate the power of a good conversation before even touching your tools!

Consider using free virtual hairstyle software, in which they can quickly upload a photo of themselves and try out different hairstyles, lengths, and colors. A free computer in the waiting area can make a big difference at minimal cost compared to the impact it has.

Never assume that your customer knows your lingo. Always explain techniques in plain words and if possible always show example photos, which is easier today than ever before with the use of a tablet.

Always avoid talking loudly, over the head of your customer with other colleagues, especially in a language other than English. Never, ever use your cell phone on the salon floor. Your customer deserves your full attention and will not be very patient if you interrupt their special time with phone calls. Keep your cellphone out of your sight to avoid any temptation.

Keep a light conversation going, friendly and personable, but avoid heavy subjects, most of all religion, politics, and sex. Even if your client opens up on a very personal level, hold back your own private history and do not share too much information.

Never, ever use any profanity. Keep your conversation professional while making your customer feel that he or she is getting your full attention and best service.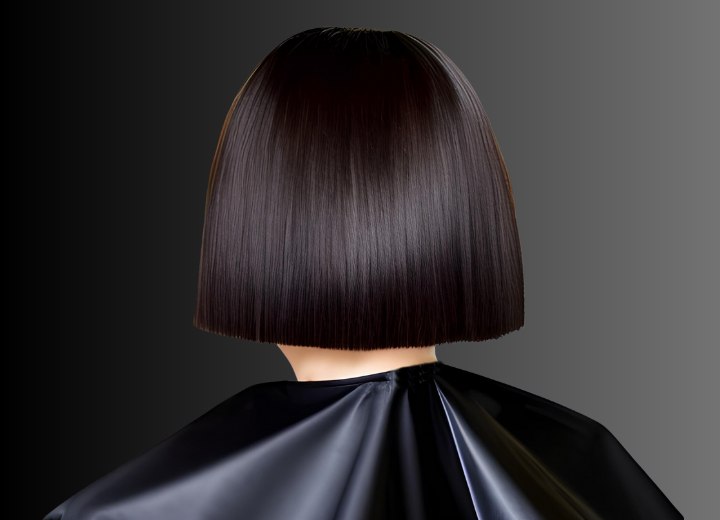 Ask the Right Questions

In order to determine the best service for your customers, ask them about their lifestyle, habits, how much time they usually spend styling their hair, and what type of products they are familiar with.

You can never ask too many questions to get a clear idea of what your customer really wants. If it is a major change or a maintenance visit, always make sure that you and your appointment are on the same page.

Be on Time

Delays happen as much as you try to avoid them, everyone will understand that. Try to schedule your appointments with a little cushion of time. In case you are going to be late and know it ahead of time, call your customer and let him or her know.

Continue reading ...