Hair Salon Furniture and Colors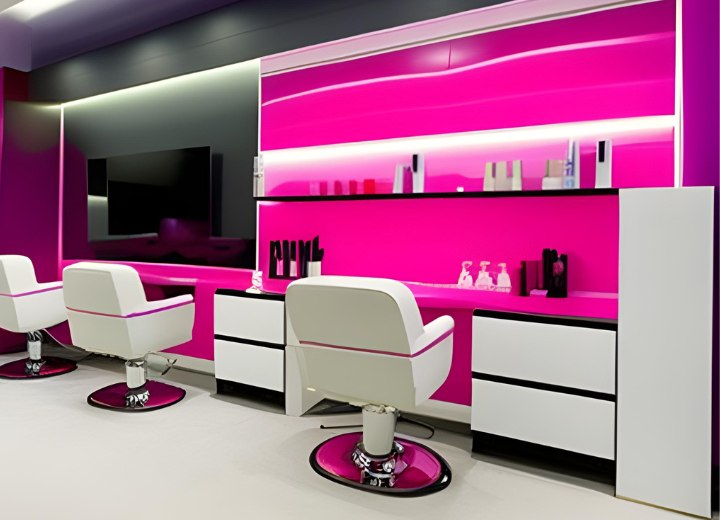 You want your clients to look beautiful when they leave your salon, but to make them come in, your salon has to be attractive and inviting to them first. It is all about making a good first impression.

From the colors and artwork on your walls to the furnishings, there are many considerations that have to go into the design of a successful hair salon. Creating a functional space that also has an irresistible atmosphere is the challenge, and it should not be taken lightly.



The look of your salon goes hand in hand with the image you want to portray and the type of customers that you wish to attract. Are you aiming for the classic clientele or more of a trendy crowd? Before you make a decision on how to style the interior of your salon, determine and analyze your target market. The geographical location also has a significant impact on the decision. It makes a difference whether you are in a warm or cold climate, in a rural or more urban setting.

Colors

Many upscale salons keep their environment clean and pure, almost sterile with white walls, black furniture, lots of glass and chrome accents. This is rather chic, but also cold. Using a great color for your walls will put your clients in the right mindset and add some instant warmth.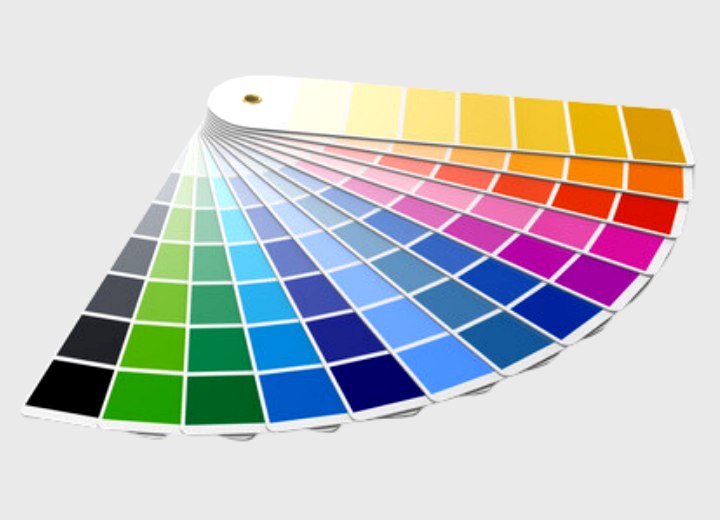 Color touches us on a subconscious level. There is no universal rule for color psychology, and different cultures have their own symbolism attached to them. The most common effects of colors can be summarized as follows:

Yellow is perhaps the happiest color of them all. It reminds us of sunshine and flowers. In a salon setting, it will create an optimistic and youthful atmosphere. A soft, almost pastel shade of yellow works great in locations with less sunlight and a more dreary weather pattern.

Orange is a more aggressive color, raising alertness. It is refreshing but can easily be overwhelming if used too liberally. Orange is a wonderful accent color for accessories or lampshades.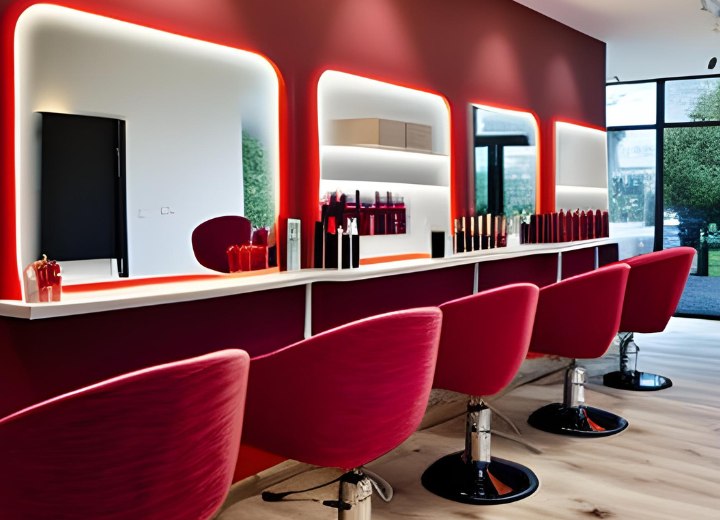 Red is pure energy. It is passionate and even raises blood pressure and heart rate. It also increases appetite and is often used in restaurants and gourmet shops. In a hair salon it makes a wonderful accent color. One red couch can do wonders!

Blue has a masculine, cool, and corporate vibe. It is peaceful and calming, and said to increase productivity. In warm, sunny climates, a light blue or turquoise wall can be very inviting and uplifting to the spirits. Darker blues can be harsh and make people restless.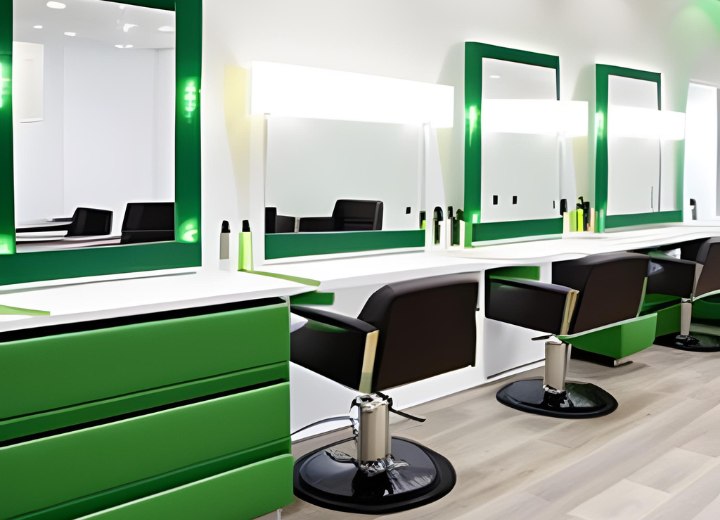 Green has a soothing effect. It relaxes and also creates a fresh, wholesome interior. For the eyes, it is also the easiest color to process. Green symbolizes nature and is a perfect color for a hair salon with a holistic approach and natural products.

Pink and purple in all their shades are romantic, soft, and feminine. They create an atmosphere of tradition and calm. Pink has a strong retro flavor, while purple comes with a more regal, sophisticated attitude.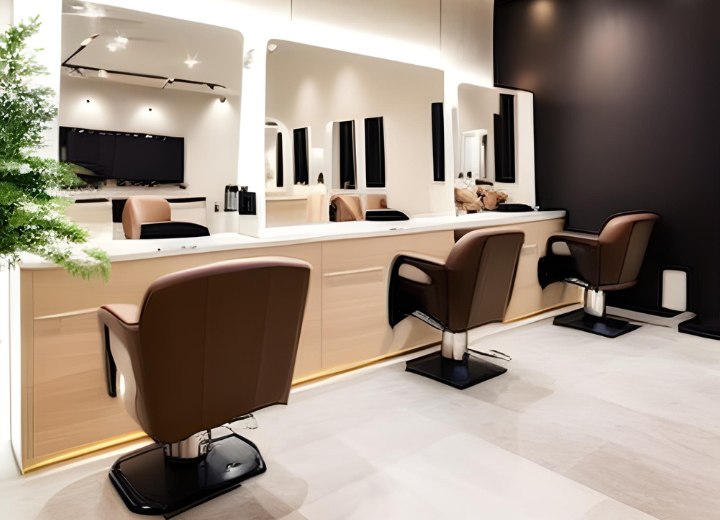 Browns and beiges take us back to nature and are grounding. The neutral beige tones are elegant and neutral with a warm feel. Combined with black and gold, browns appear very luxurious.

Black expresses power. It is sleek, chic, and timeless. However, it is not the best suited for a wall color as it absorbs light and can be depressing on large surfaces. But shiny black shelves and furniture are simply elegant and never go out of style.

Continue reading ...