How To Boost Salon Revenue
Are you searching for surefire ways to strengthen your salon business without having to shell out a tremendous amount of money up front on marketing strategies that aren't promised to work? Many salon owners deem it essential to make certain there is a guaranteed return on their investments. The majority of hair salons have a typical client retention rate of merely thirty percent. Clearly, this truncated rate of progress demonstrates that growing revenue is a difficulty many hair salons struggle with.

Growing a salon business necessitates more than advertising; it entails using innovative ways to keep a steady traffic flow, increasing repeat appointments and raising the amount spent per transaction. It's about working smarter, not harder. By the completion of this article, salon owners will have a better understanding of how to build their business and be able to put a game plan into place that can immediately be implemented into the business. New clients who come through the door symbolize opportunity; however the existing steady clients are the salon's bread and butter.

Increase revenue in the salon by focusing on current clients:

If just one faithful client leaves, it could cost the salon hundreds or even thousands of dollars a year. That is why focusing the attention on repeat clients is so vital.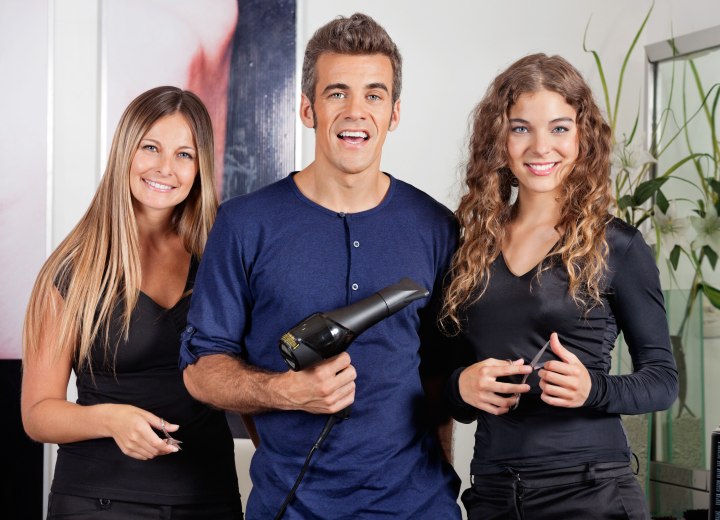 Start by walking into your salon and pretend you are the client. What kind of experience do you, as the client wish to have? Is it warm and inviting? Am I waiting in a comfortable atmosphere? Am I being offered juice, coffee or wine while I am waiting? Is the special of the day/week/month plainly advertised?

Begin a client consistency/loyalty program. Using a client appreciation plan will encourage the clients to come back, generating repeat business and the referrals those steady clients bring in will thus increase one's profits. Using software tailored for salons, both stylists and owners can view client activity and identify the clients who do not purchase as many services as they once did or pinpoint those clients who have begun to draw time out in between salon visits.

Send (free) emails to those clients to draw them back in. Personalize as much as possible through emails, text reminders. Have them fill out client information profiles that have personal details such as their birthdays, anniversaries etc. Keep a client record if you are not in the position to purchase the salon software. Know what customers are coming back in and what they are buying so that you can build on what is already successful.

Tap into the free world of social media by advertising discounts or specials.

Pre-booking: By having the receptionist make sure the clients books their next appointment before they leave, you are helping to ensure your next paycheck. Speaking of scheduling, implementing a strategic client arrangement system can be an extra 'seller' for salons. By pairing the quick shampoo/cuts with the more time consuming services one can cut down the wait time for clients and give the appearance of being 'in demand'. This is something the reception area can do. By scheduling clients that are receiving different services at the same time, you are allowing each client to witness your transformative magic powers on someone else and thus planting the idea of different services in the minds of your clients.

Take the time out each evening (even if you have to do it from home, as many professions have to bring some work home) to review client profiles the night before and look for openings where upselling services can be done (deep conditioning is often recommended with highlights, scalp treatment, waxing etc.). By packaging services together, a good deal can be offered and who doesn't appreciate a good deal? Receptionists can offer these packages when they call to confirm appointments. Make sure to provide an incentive for receptionists and all of their efforts!

Next Page Last Page