Shoes and Boots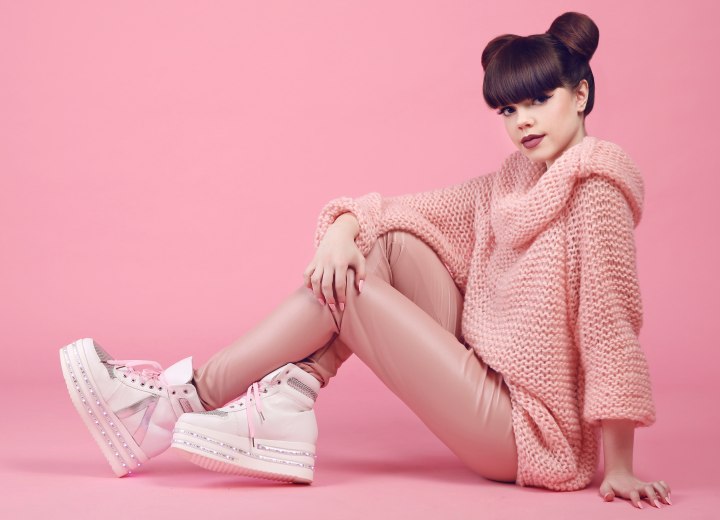 How to choose the right pair of shoes
Shoes are important to stay fashion forward, but also to keep our feet comfortable and happy while they spend time in them. Here's some help on how you can buy yourself a pair of shoes that are comfortable.

How to look great in boots
Boots can never go out of style. The styles might change but boots will remain evergreen. Maybe you could do with some tips on how to look great in them.

How to match shoes with your outfit
Matching shoes with the outfit can prove to be a rather tricky affair and sometimes even the most experienced of the fashionistas can trip over it.

The ultimate guide to wearing heels
Let us first find out the different types of heels available in the market. From pumps, booties to stilettos, you have an amazing multitude of heels to suit your needs and tastes.

The right way to wear gladiator sandals
Inspired by the Greco-Roman theme, gladiator sandals have been part of the runway for quite some time now. They have now entered the mainstream with designers making them more flattering and diverse.

The stylish sneaker shopping guide
Sneakers are no more only a sports accessory, but have become a fashion statement in itself. Take a look at the big sports shoe brands that have clued in to the needs of the modern urban women for sporty, comfy, yet fashionable sneakers.

Top 5 reasons women love shoes
All fashion conscious women will confess to this insatiable desire to have the latest beautiful shoes to wear. The wedges, the stilettos, the ballets, kitten-heeled, gladiators, tall boots, ankle boots, the pumps ...

Wearing crocs: are they hot or not?
Well by the looks of it, crocs seem to be popping up in many feet nowadays, at beaches, pool parties, gardening shows, etc. Before we decide if the crocs are hot or not, let us see what they actually are.

How to choose the right color for your stockings
Choosing the right stocking color with your dress is very essential. Wrong colored stockings with your dress will not only make your dress look tacky, but also make you a an example of a fashion disaster.