How to Cut a Blunt Haircut or Bob Haircut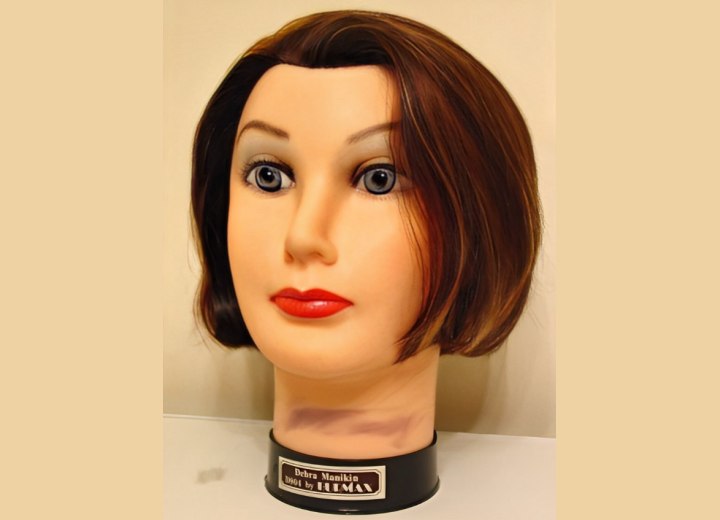 A classic haircut, particularly for straight styles, the blunt cut is relatively simple, as long as you remember some important hints.

Step One:

Wet and section the hair into the standard seven sections: left side, top, right side, left crown, right crown, left nape and right nape. Leave down approximately one-quarter to one-half inch (1.5cm) along the perimeter.



Beginning in the front, comb the hair straight in the front and determine the length desired. (Most bobs are usually chin length or slightly longer, but even longer hair may be blunt cut in this manner). It is important that you do not put any tension on the hair as you hold it to be cut. The blunt cut is meant to hang on its own and if any tension is used, you can get uneven results.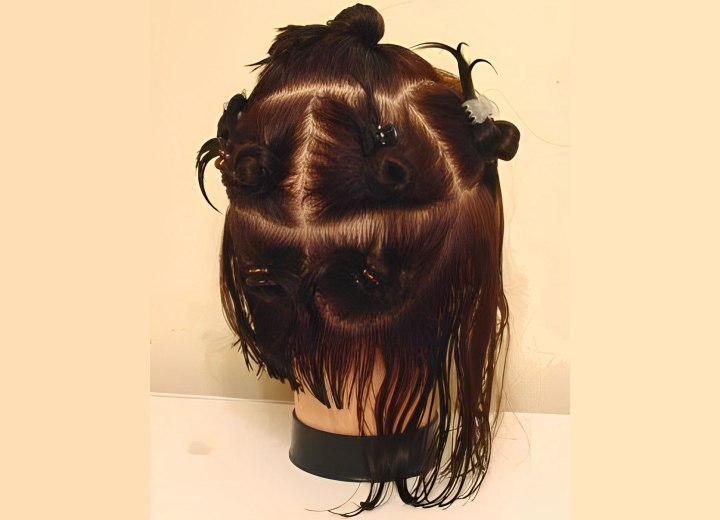 Step Two:

Once the front length is set, move to the back of the head. Using a long comb or ruler, note the line you wish to follow in order to set the cutting guide for the back. Again, with no tension, cut a one-inch guide to the desired length.

Working from back to front on each side work your way around to the front of the hair until you reach the front guide. Be sure to keep your scissor blades horizontal (flat) as you cut, to avoid unevenness.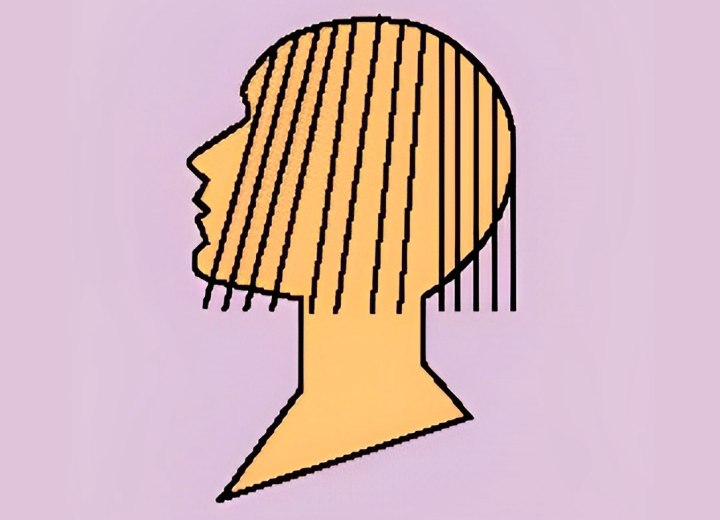 Step Three:

Take down one-quarter to one-half inch (1.5cm) segments of the left and right nape sections and comb them straight down. Using the previous cut lines as a guide cut the new segments from back to front, one side then another.

Repeat this process until you finish both nape sections. Then take down similar segments of the left side, right side, left and right crown sections, and continue cutting these sections until completed.

Step Four:

Take down the top section and part it down the center of the head. Comb it to distribute the hair evenly on each side and once more cut the hair as directed by the previous guides.

Dry the hair fully, and use a flat-iron to smooth and fully straighten the style. A curling iron can even be used to turn the ends of the hair slightly under. The result is a simple, sleek style that is classic and easy to achieve and maintain.

Advice: Practice this hair cut on a manikin before trying it out on a real person.

Stacy - Hair Stylist ©Hairfinder.com

See also:

How to cut and style a curly chin length bob

How to cut a blunt bob with bangs

More hair cutting instructions