The Best Age by J.7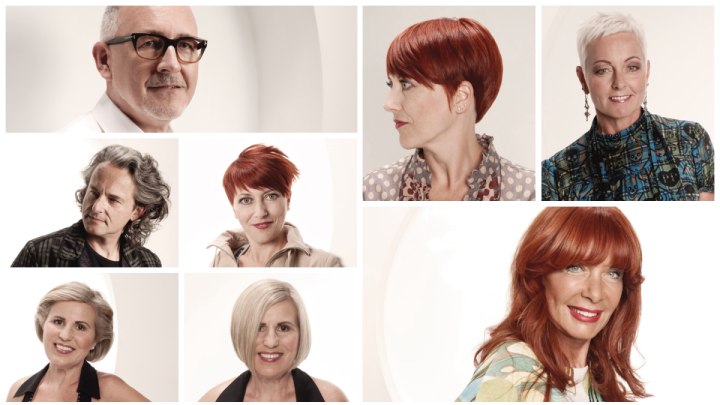 Scroll down for more photos ↓

The Best Age should always be the age you have. Every decade is special and has its own beauty. And by the way, there is no age limit to style and gorgeous hair. Would you have guessed that the models in this great new collection by J.7 are real clients to the salon? As you can see, they love their new looks. Flexibility is a plus since no one wants to look the same every day.

The haircuts for older women and men range from short to long. Getting gray can be a great thing, if you look at these images! But if the precious tones of silver and platinum are not for you, then try one of the hot reds that are so trendy. Casual to daring, your Best Age deserves the best look you can have, that underlines your personality and shines up your charisma.


After 40 Hairstyle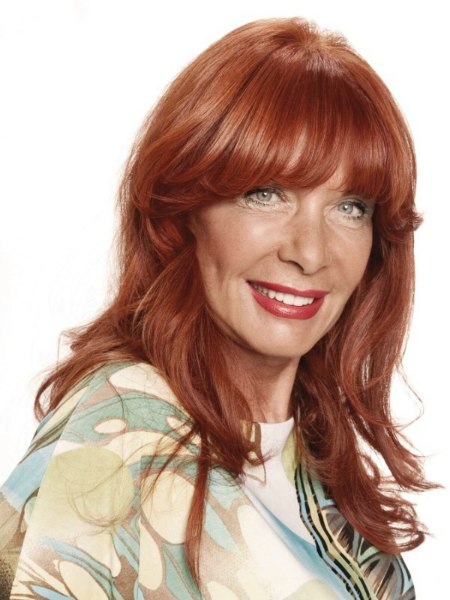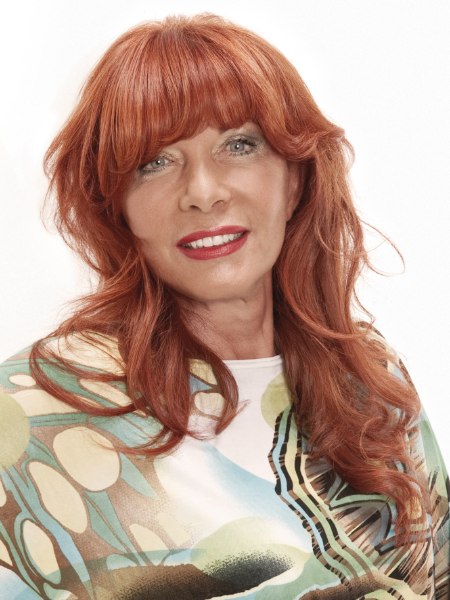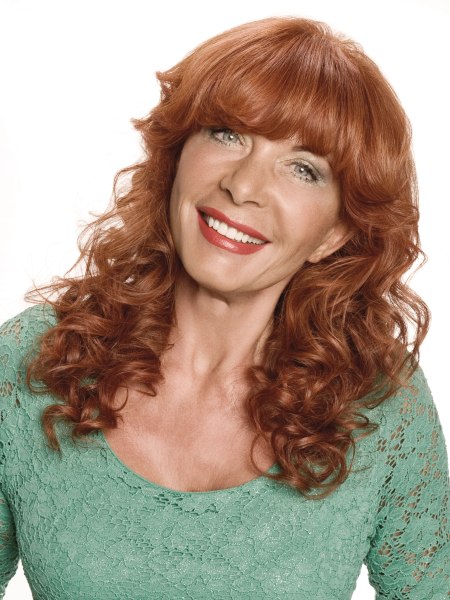 Forget all of the antiquated ideas of long hair and mature age. Even after 40 long hair is a fabulous way to celebrate life and beauty. If you love it, keep it! Make a splash with a hot color like this classy copper.

Her hair was cut in layers which soften up the entire look and is very flattering to her face. A casual fringe completes the wispy frame for her features, and the hair color turns especially lively with the highlights which were added before giving the entire hair a transparent copper tone.


Bob for Silver Hair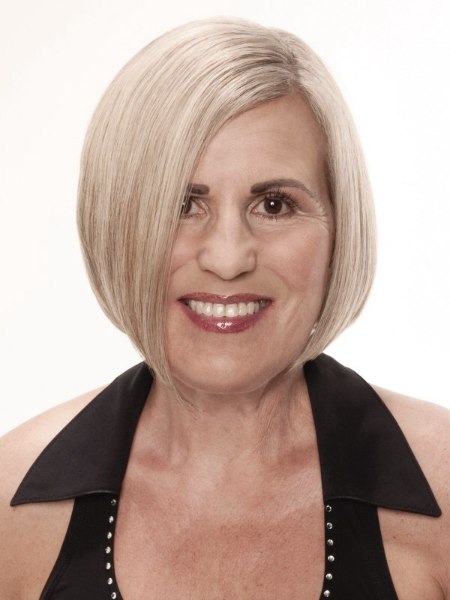 She enjoys the benefits of her bob, not just because it fits her like a glove, but also because it is so versatile. She can wear it in the classy style with a side part, a subtle A-line and soft layering to get this wonderfully rounded shape, but there are many other styling options as you can see in the next image.

Her hair color is a soft silver that really brings out the brown in her eyes. This haircut is elegant and timeless but with its versatility it can be worn in a very casual and sassy way too.


Hair Styled Back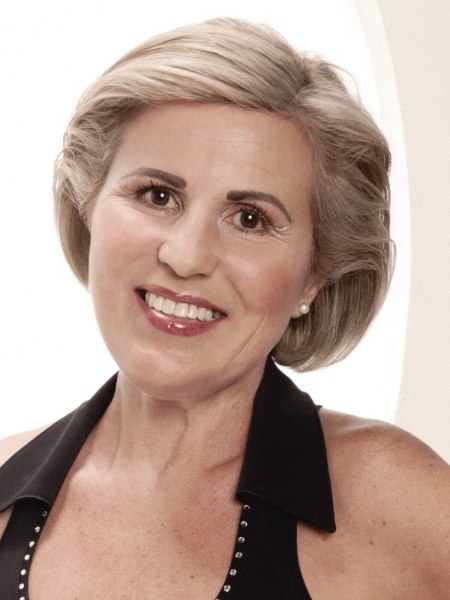 The same haircut and such a different appearance! It is amazing what just a little change in styling can do to the entire look. Her formerly classically styled bob is now out of her face and styled to the back with a round brush and held in place with a little hairspray.

Simplicity is the key and all of these new hairstyles by J.7 can easily by styled at home and do not require special skills to make them look great. With the new styling the bob shows more of its fine layers and even the subtle highlights in the hair color seem to be more intense, but only because the inner and slightly darker parts of the hair are visible now.


Pixie Cut for Gray Hair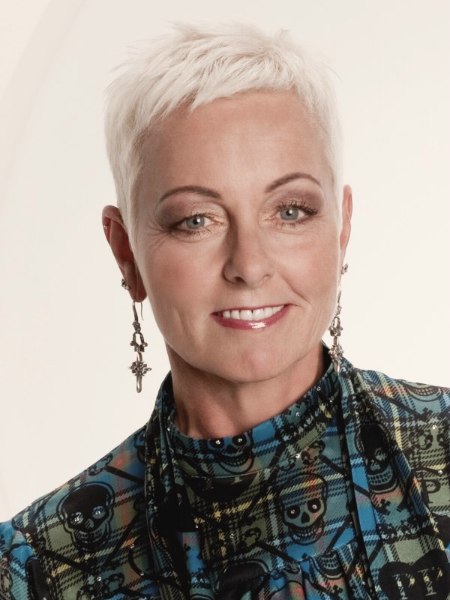 Very short haircuts can be as feminine as any long look. A great example is this platinum beauty with her sassy do. Fresh and just full of energy, this pixie hairstyle is not just fun to wear, but also a breeze to maintain.

It is the ultimate wash and go look and looks great at any age. Just look at Dame Judy Dench who has been sporting a similar cut for years.


Pixie Cut for Silver Hair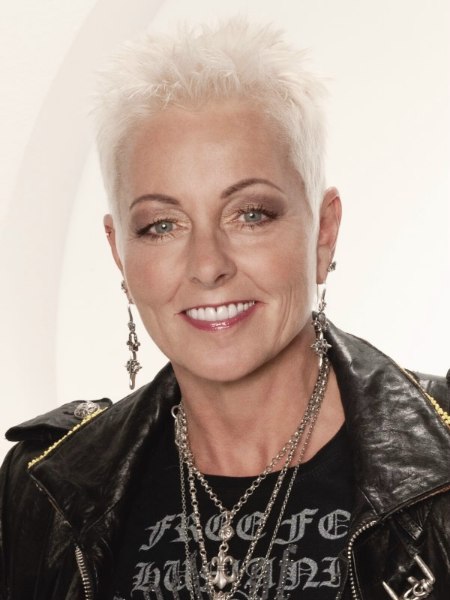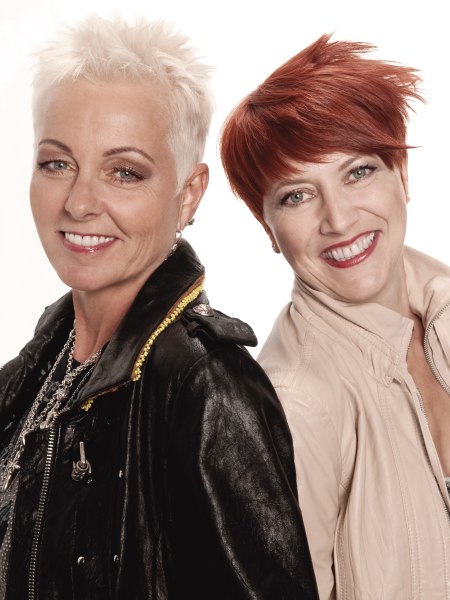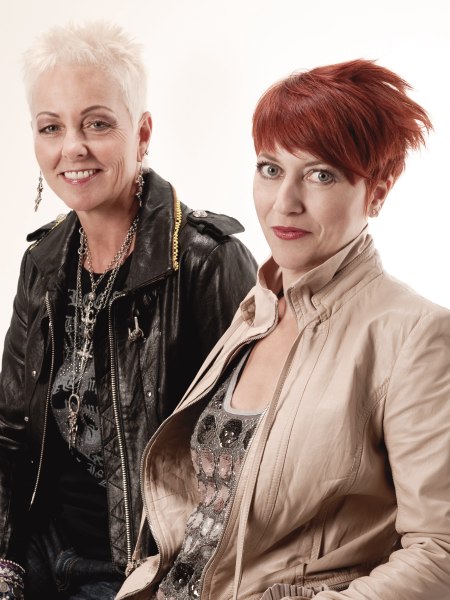 Just as there is no time line for hot haircuts there is none on sporting a rocking outfit with black leather and lots of jewelry. To match this powerful look, her pixie cut was modified and now stands up in soft spikes.

The hair color is so bright and radiant that it seems like a light source all by itself. A great counterpart to her slightly tanned skin and the rosy blush on her cheeks.


Red Hair for Older Women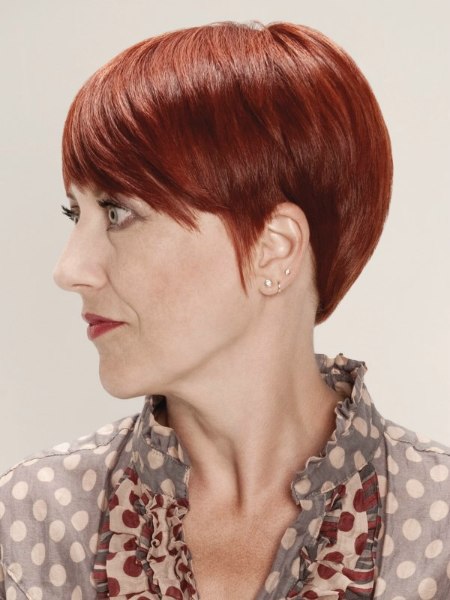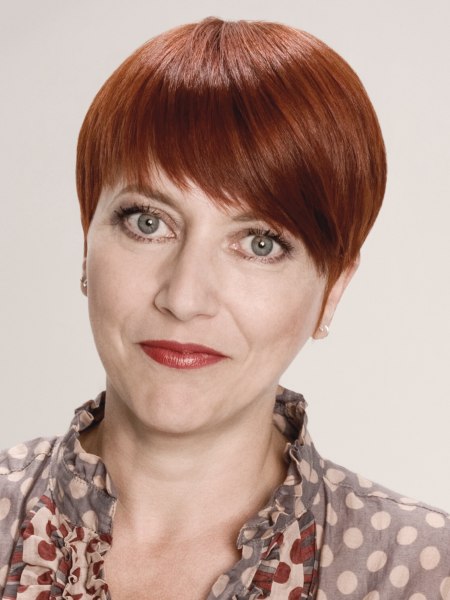 Another great haircut with a timeless spirit is the mushroom cut and with this color it cannot be overlooked. Lots of layers bring with them the nicely rounded shape with a pronounced back side. The bangs are jagged and textured for a soft but zesty line. The texturing continues down the side to a nice triangular accent just before the ears.

The neck is medium long and full. This rejuvenating short hairstyle also comes with a bunch of flexibility and can be styled up, down, left or right. All to your heart's delight and to match all of the different outfits and occasions.


Pixie Cut for Red Hair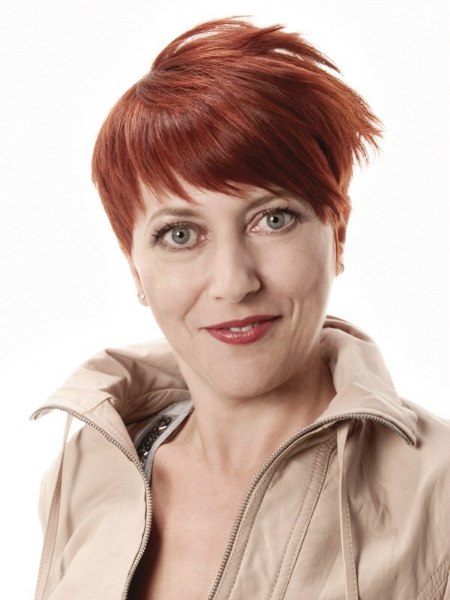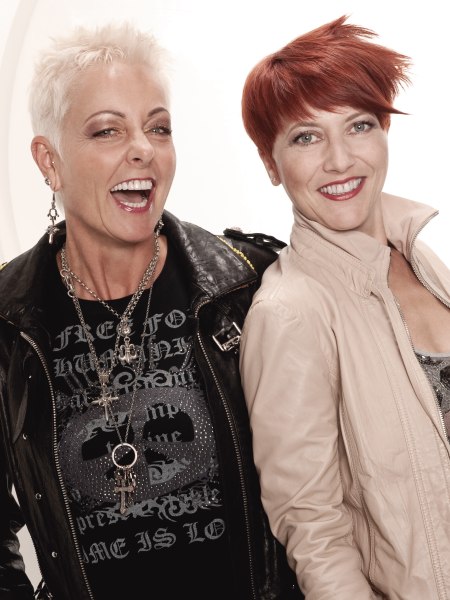 Sassy and a little bit rebellious! Her layered short haircut has all of that texture for a reason. It just looks great when the hair is lifted up and gives the entire hairstyle a soft but edgy feel. This is just one of the different styling options for this mushroom cut with its jagged, side parted bangs.

A warm red hair color goes great with the wild spirit of the look and it looks especially great with some subtle highlights and transparent layers of color.


Long Hair for Mature Men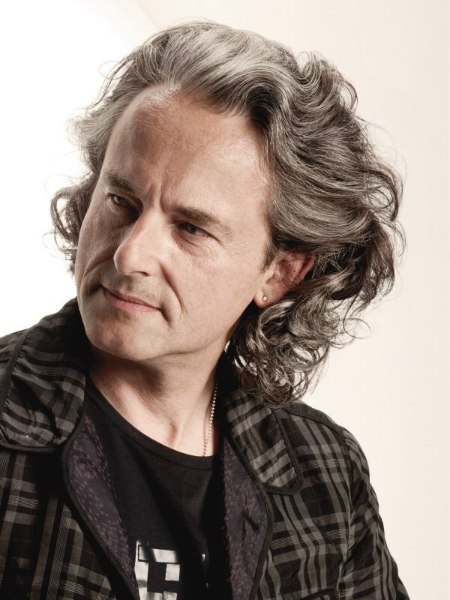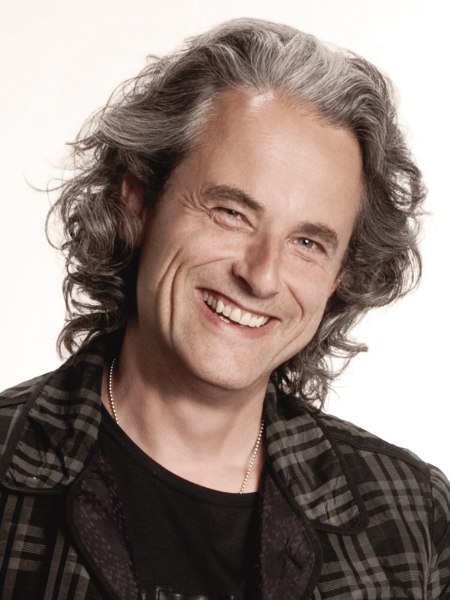 Long locks for men are sexy even when they are gray. His shoulder long hair was layered to ensure a good distribution and with the layers being fairly long there is a lot of movement on the top and he can brush his long hair backwards for a very artsy and casual look.

The hair color ranges from light to dark silver and the different tones give a nice sparkle to the strands and add visually to the volume and movement. The aura is poetic, bohemian, intellectual and just very magnetic.


Sharp Short Look with Glasses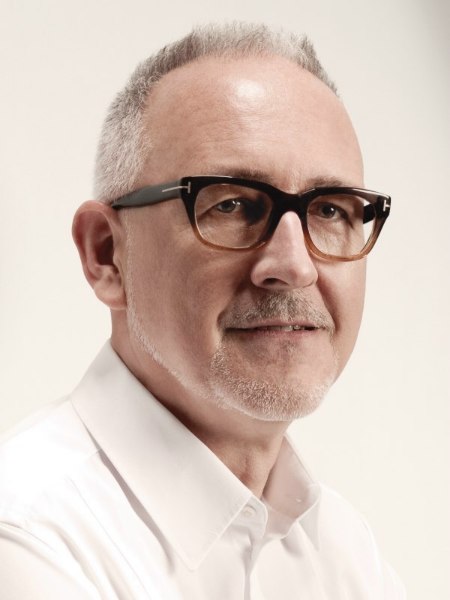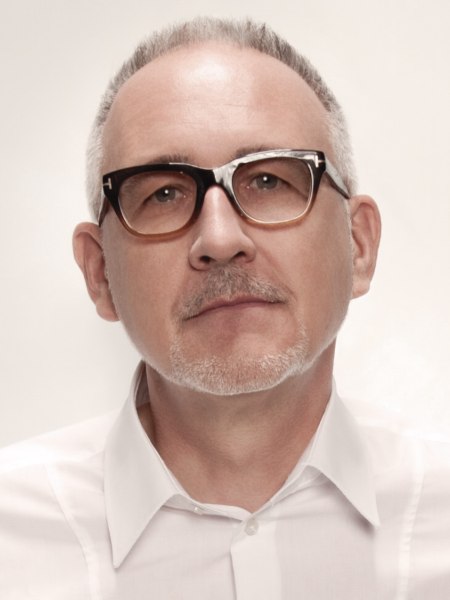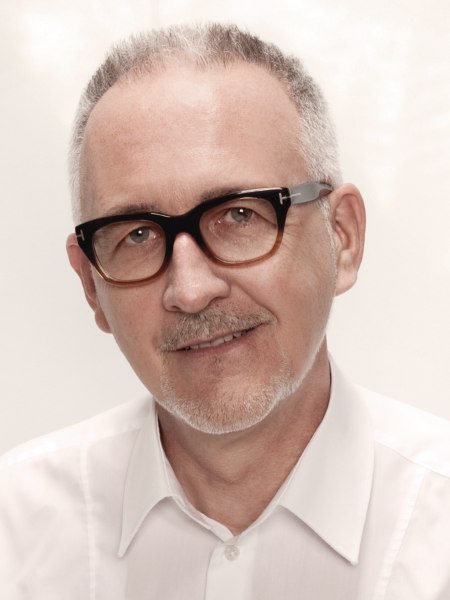 He likes to stay cool and look cool, which is easy with the very short haircut for older men. It is simple but not without allure. The top is just a little notch longer than the ultrashort sides and the hair on the crown stands up almost by itself.

This hairstyle is very modern and has its own edge. With his natural gray hair, he is right in the trend zone. Looks great with a short, stubbly beard and expressive glasses.

Hairstyles: J.7 artistic team
Make-up: J.7 artistic team
Photography: Vlado Golub

See also: Short hairstyles | Long hairstyles | Men's hairstyles