Hairstyle with Curls & Bow

Click to enlarge

Kristen Dalton attended the 83rd Annual Academy Awards - Finding Hope Pre-Oscar Cocktail Party - With - a- Purpose on February 26, 2011. Kristen is a flaming redhead that is filled with a party of festive chunky curls. She can easily wear the hair color red because her skin is so light. The teal bow on the one side of her hair is definitely a school girl perk with her nappy hairstyle.

Kristen's hairstyle can be set with conventional rollers placed vertically or you may purchase rollers specifically for the spiral curls. Hot rollers or a hot iron all may set in the coveted spiral curls. The very best is to use the spiral curlers that are made for this purpose. If your hair is thin, then you use smaller sized ones for a thicker look and feel. If your hair is thick and heavy, you might consider using smaller ones also in small sections of hair as you wind.

Kristen wears her makeup light with a good firm foundation with light medium shadow, very little eyeliner, light mascara and a neutral lip tone. The shade of the green she is wearing is what I call an early Edwardian green and can be very hard to find these days and if it could make a statement would say: "I am conservative and classy at the same time."

Would I change anything with Kristen's hairstyle and colors? I like the silver necklace and the silver top as it helps neutralize the gold in her red hair. If we were to take her curls and bring them back with one layer over the other and secure them in the crown or in the middle of her back, the hairstyle would then expose more of her gorgeous face.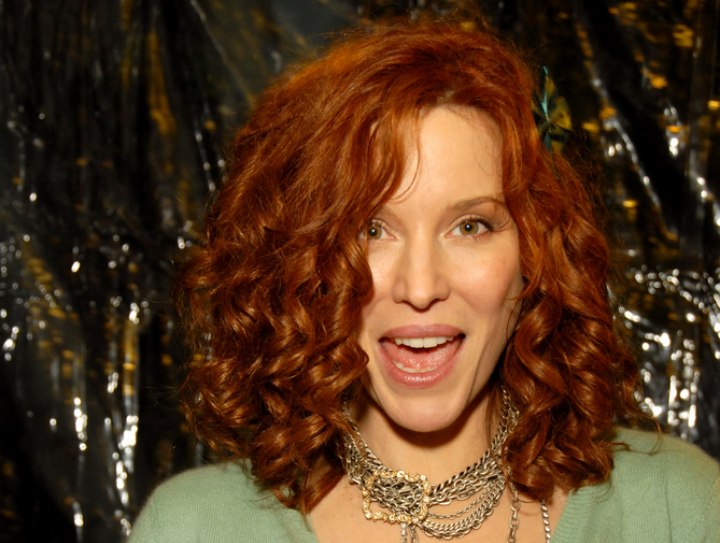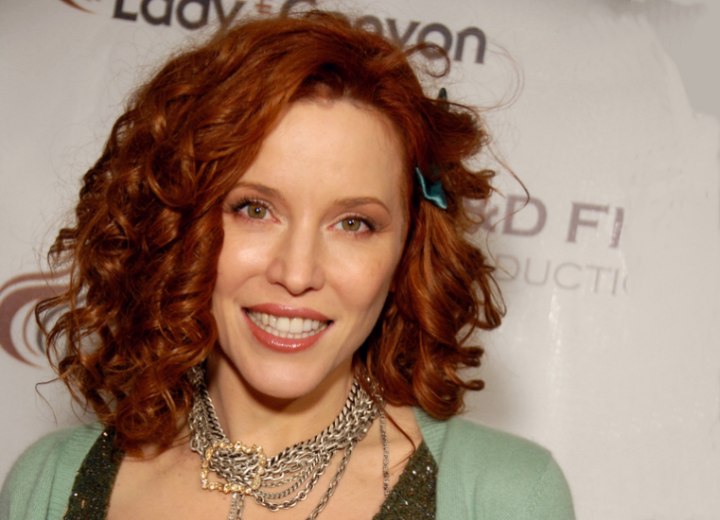 More Kristen Dalton Hairstyles