Choppy Wet Look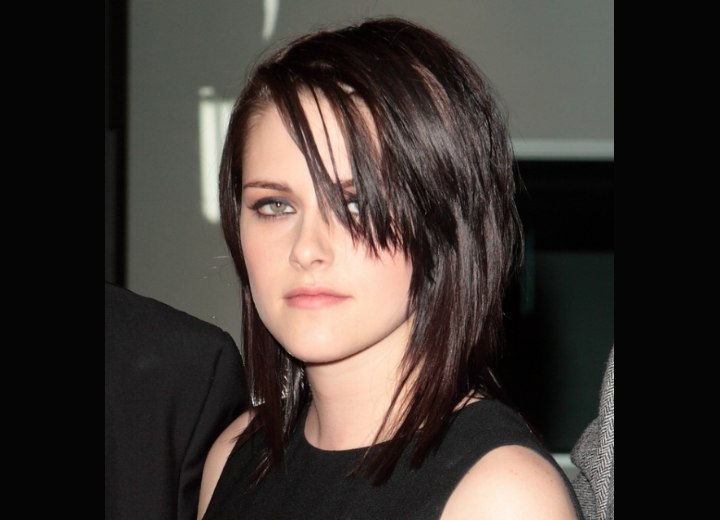 Click to enlarge

Kristen Stewart wore her hair in a choppy layered wet look at the premier of "The Yellow Handkerchief" in Los Angeles, California on February 18, 2010.

Her dark hair has a touch of eggplant coloring that helps expose the textured ends set into angles along the sides of her face. The top comes boldly down in spacey sections to cover one eye to give a peek-a-boo design.

There are several options to this hairstyle. Instead of the wet look, coils could be given around the head to give a gentle volume. The top could be combed over with a few waves that touch the corner of her eyebrow. When you have a choppy cut, there are other options besides wearing it the same way all of the time. Rollers or a curling iron will make all the difference.

Her light makeup is given touches of smoky eye shadows, eyeliner and mascara. There is a slight blush and a neutral flesh color lip tint.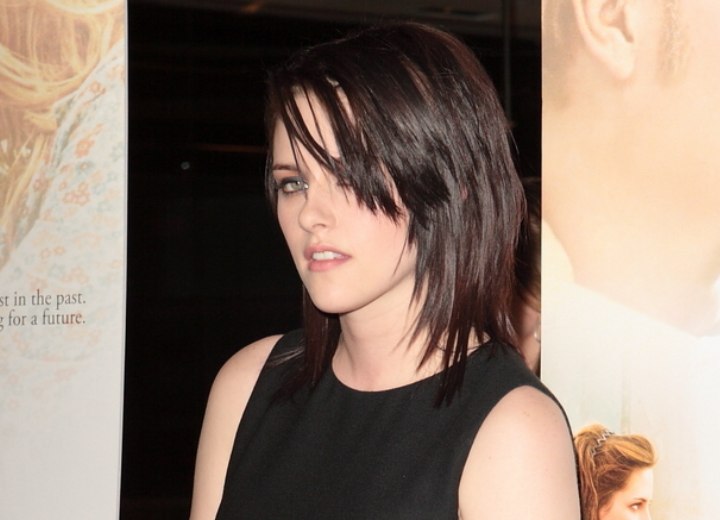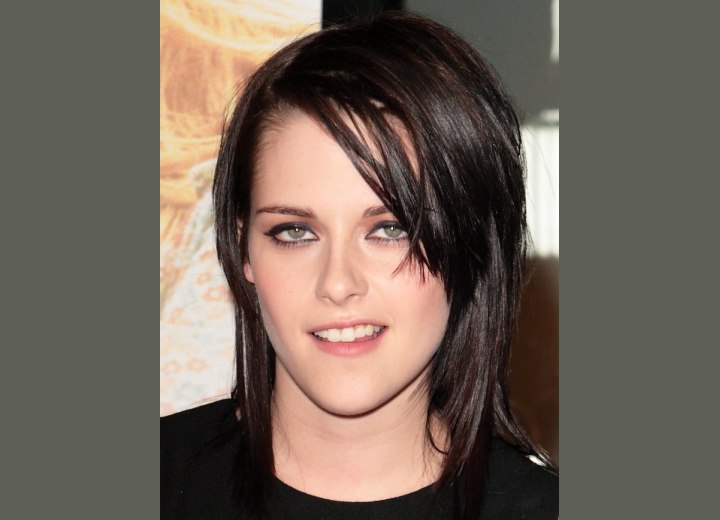 More Kristen Stewart Hairstyles