Girls Will Be Girls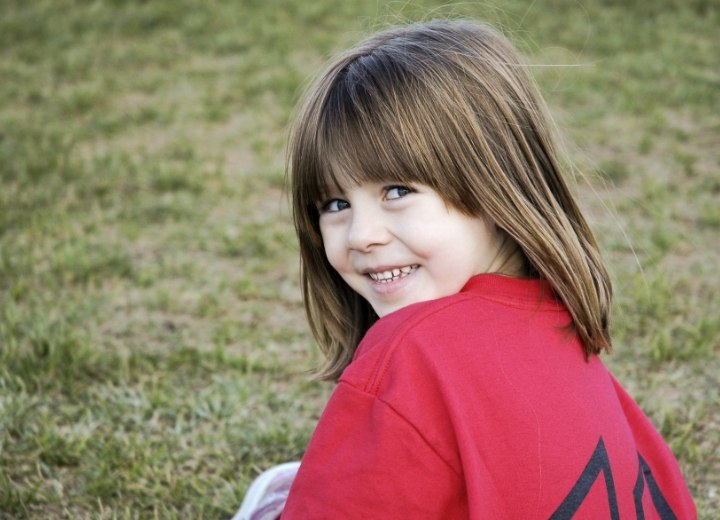 When I found out that we were expecting our second baby girl, I was ecstatic yet a bit concerned. I had never had a sister, so I was very excited that my two-year-old would have one to grow up with. My concern stemmed from the fact that I had a hard enough time getting my hair and my toddlers' hair fixed on any given morning, let alone another girl's hair. I realized that the only way it would all work was if I hired a personal hair stylist to do everyone's hair. When I stopped dreaming, I knew my views had to change and I needed to come up with some alternatives.



When I was a little girl with very long hair, I rarely went to school without it being in braids, French braids, or some sort of ponytail. I remember my mom letting me go with barrettes one day, and I thought I had won the lottery because my hair was down, even though I had to sleep the night before with curlers poking into my head all night long. I knew that this approach probably would not work for me with my two girls. My mom only had one to worry about, so I instantly knew that I needed to lower my standards.

I started out putting bows and/or pigtails in my two-year-old's hair when it was long enough to be pulled into rubber bands. After the baby, though, getting everyone's hair combed was an accomplishment. Once the craziness of the new baby had worn off, I went back to fixing hair and have found some pretty good hairstyles for active girls. We have been long and short, up and down, and even striped with purple. I feel like I have seen it all, and now with a third person here I need to be on top of my game.

To begin with, short hair is undoubtedly the simplest to manage, but it may not be suitable for everyone. Girls with medium to thick, straight to wavy hair tend to look best with short hair that falls above the ear. Curly hair can sometimes end up looking a little out of control when it is cut too short, and fine hair has a tendency to lay too closely to the head, lacking body. A fun cut that both of my older daughters have had is a type of modified bob. Most of the hair is one length and parted on the side. The bulk of the hair is cut at or just above the ear. The back is stacked, which helps add body. If the ends tend to flip out, dry them slightly with a small round brush or ease them under while the hair is wet and spritz with spray gel.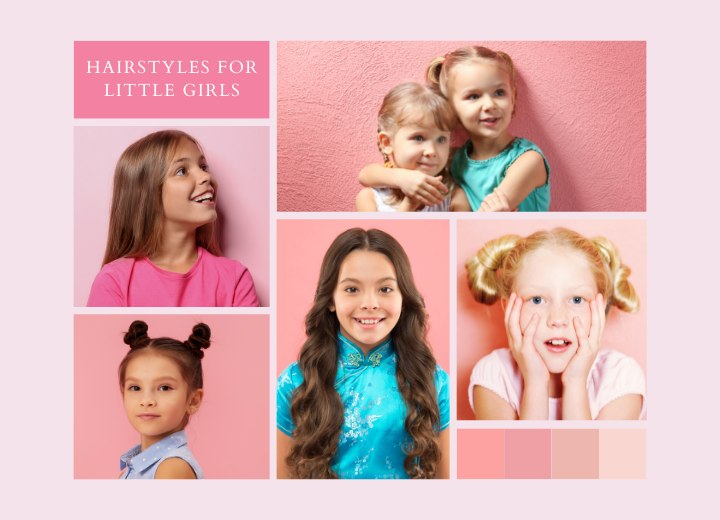 For those girls who do not want to cut their locks, there are many cute styles for long hair. Let's start with the cut; this can be straight, layered, with or without bangs, really long, or medium, etc. For very thin hair, layering can help give the appearance of a thicker mane. Girls with thick, straight hair look great with a blunt cut, which will show the thickness of the hair and look really healthy. Thick, curly hair needs to be layered so the tresses don't overpower the cut and the girl.

The perms that are available now are excellent choices too. A little wave perm can add a lot to fine, straight hair. However, be aware that perms on young children may not always take as well as those on older girls. The change in hair and perming usually happens right around the onset of menstruation, so that is something to keep in mind before spending a large amount for a perm that may just "fall" out of the strands. As well as adding curls, one may choose to add a little accent color.

There are a lot of very gentle temporary hair colors on the market for very little money. Try adding something fun like purple or red streaks. My daughters just washed out the last of the purple from their hair. One had a purple chunk in the front of her dark hair, which just gave a purple hue; the other had purple streaks throughout her light hair, which was quite a dramatic look. The color lasted for only about two weeks before completely washing out.

In addition to cuts, perms, and colors, there are many ways to style long hair. Check out TV shows, hair magazines, and the web for instructions on how to recreate the looks, including some of the more difficult do's. I will discuss some simple yet effective hairstyles in my next article. Until then, take some time to experiment with your hair and find out what works best for you. Feeling good about yourself and being confident in your own body is the most important thing that a girl can achieve. So be yourself, be confident, and be happy!