Temporary Hair Color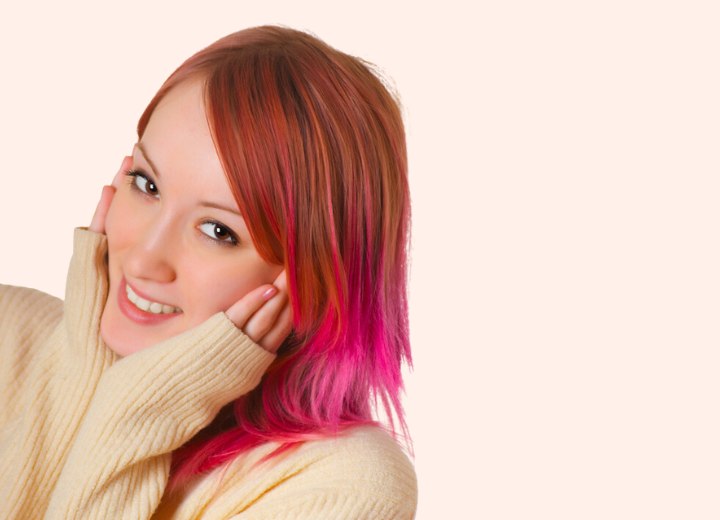 Chalk, Sprays and More. Temporary Hair Color for a Rainbow of Fun!

They have been around for a while, but they keep getting better. If you want to add some color to your hair, be it a one strand special effect or larger areas, but don't want to go on a permanent trip to the wild side, there are many great options. All are easy to apply, do what they say they would do and best of all, they can be washed or brushed out with ease.

Temporary Hair color comes in all imaginable colors and some of them even glow in the dark. Children and Teenagers love them to express themselves and don't even have to argue with their parents, who might oppose to a more lasting coloring result. But even adults want to have some fun with color in their hair at times. It does not only have to be on Halloween, a streak of a contrasting hue in any hair color looks interesting and creative at any party or just because.



For those just looking to cover up some roots before their next visit to the salon or to camouflage some grey hair, most of these products offer shades in natural tones as well that will match their own hair color.

Hair Chalk

One of the latest fine ideas and line of innovative products. Just moisten individual strands with water, then rub the chalk on your hair for the pigment to transfer. The application has to be set with a curling or flat iron, then misted with hairspray. It comes out easily when washing the hair with shampoo.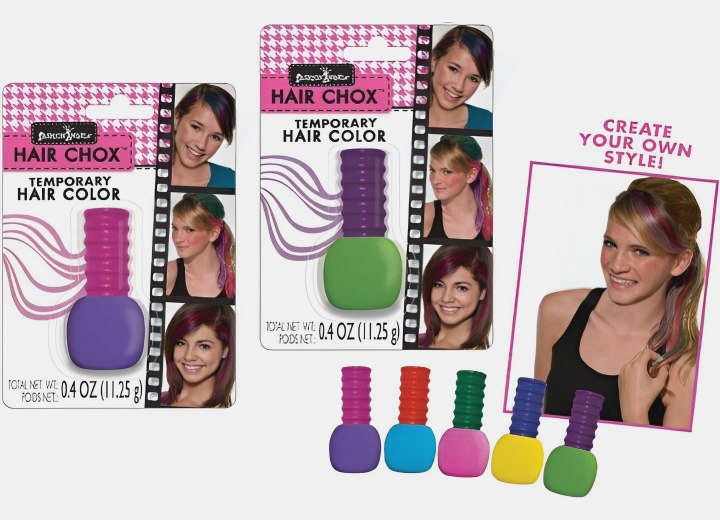 The temporary hair color chalk works even on darker hair and leaves behind an intense, opaque coat. The chalk is easy to use and inexpensive, depending on which specific product you choose. The process works fine with pastel art chalk from the craft store, but there are new products on the market that are tailored especially for hair. Some even have a conditioner built in, which is advisable since the chalk has the tendency to dry out the hair.

Hair Chalk usually comes in packages with many different colors that can be blended. The possibilities are endless!

Temporary Hair Color in a Spray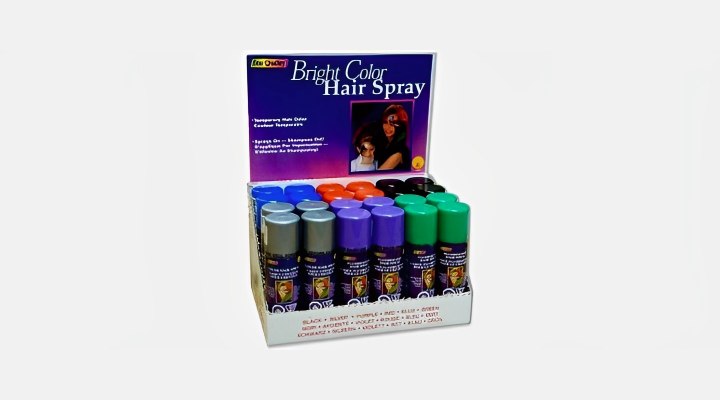 Push a button and let the pigmented mist begin your metamorphosis. Colored hair sprays are super easy to use and most of all they work fast. All you need is clean and dried hair. If the hair is moist, the spray color might become blotchy. If you have darker hair and want to add bright colors of lighter shades to it, it is best to first apply a coat of white spray on color to form a base. Think of it as a primer. Just spray a thin coat of it and then apply another thin coat of the color of your dreams and done. Always follow the instructions on the product itself.

Spray color can be used on individual strands, on wider sections and in layers. It also does well to color the entire hair, especially when it is a short cut.

If too much color is not your thing, but you still want to do something to your hair that gives it a fun and glamorous touch, try the spray on glitter. In seconds you turn from pretty but bland into a sparkly beauty.

Next Page