Choosing the Best Hair Straightener for You
When it comes to hair tools, one of the best investments you can make is in a hair straightening iron. They are extremely versatile tools and it doesn't matter what type of hair you have-curly, wavy, damaged, thick, fine, or even naturally straight - you will be able to benefit from this amazing hair tool.

When it comes to choosing the hair straightener that is right for you there are many different things to consider and it's important to make the best choice for you and your hair type otherwise you will become frustrated and unhappy with your choice.

Plate types - Probably the first thing you should keep in mind when looking at hair straighteners, is the type of plate that it uses. The main plate types that are used today are metal, glass, ceramic, titanium and a combination of ceramic and titanium. You will find that the prices of hair straighteners will strongly reflect what type of plate it has.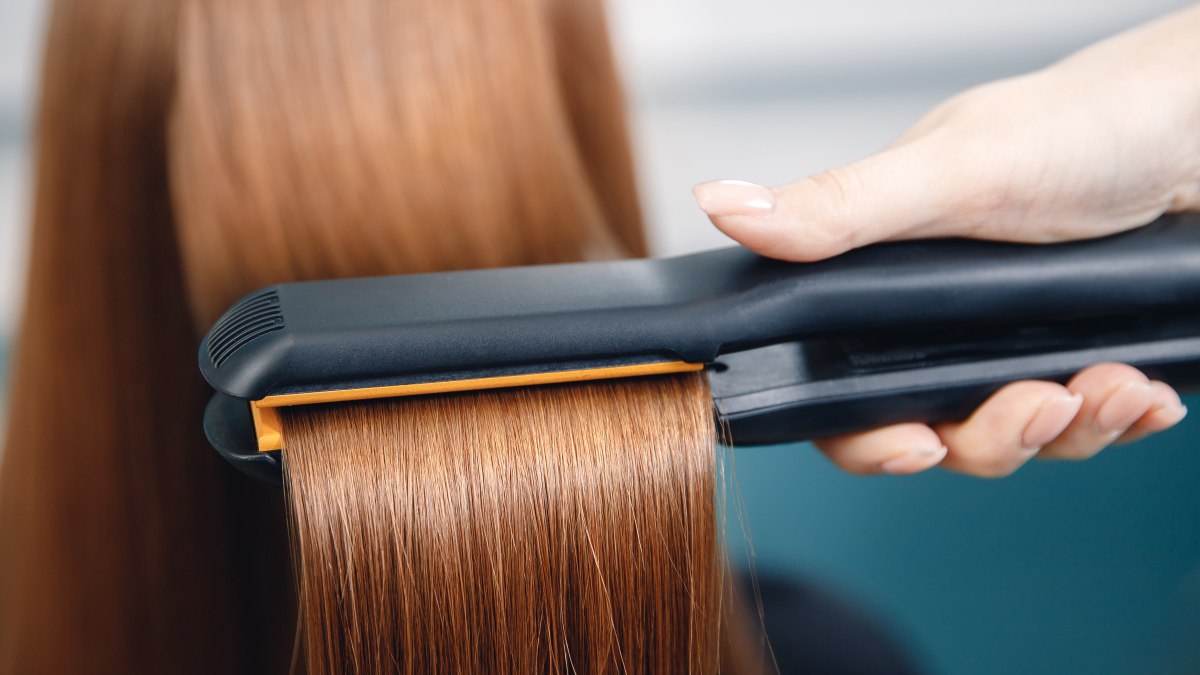 Metal or glass plates are commonly found on hair straighteners that are less expensive and for good reason. These plates simply are not good for your hair. The plates do not heat very quickly which means it takes much longer to prepare the iron for styling and when they do heat up, these plates do not heat evenly, which will cause hot spots on the plates that can burn your hair. Often glass and metal plates will be covered with paint which can chip or peel causing snags, pulls and tears in your hair. These hair straighteners often cause damage to the hair leaving it looking very unhealthy.

Ceramic plated hair irons are very common because they heat up evenly preventing any hot spots that can damage your hair. They also heat very quickly which means you can start styling when you are ready, not when your iron is. The ceramic works to smooth your hair, leaving it looking shiny and healthy.

A Titanium Hair Straightener is an excellent choice because they are very strong but also lightweight so you won't get a sore arm styling your hair. Like ceramic, they also heat up evenly and quickly. Titanium is a naturally occurring element that maintains its heat very evenly and without a great deal of fluctuation which makes it much easier for you to safely style your hair quickly and efficiently.

The newest innovation with hair straightening plates is with the addition of tourmaline. Tourmaline is an element that occurs naturally in nature that reacts to heat by becoming negatively charged. The negative ions that are produced are emitted and work to dry the hair from the inside of the shaft – out. This process actually allows the straightener to heat the hair more quickly than other irons which means that there is less overall heat applied to the hair, decreasing the chance of damage. Tourmaline also works to make your hair look healthier because as the iron is working, it actually closes the cuticle of the hair shaft allowing it to lay flat which makes hair look shiny and healthy instead of dry and damaged. These irons also eliminate static, so there is no more frizzies to deal with.

Using a hair straightener with tourmaline actually makes your hair look healthier than ever before which is why even women with naturally straight hair are using them to give their hair a natural shine and healthful appearance.

Other Features – Although the plate type is probably the most important thing to look for in a hair straightener, it's not the only thing. You will also want to look for an iron that has a temperature adjustment. Having a temperature adjustment is very important because not everyone's hair is created the same. If you have damaged, color treated or very fine hair, you will need a lower temperature setting (180 º C) so you don't risk the possibility of burning or damaging your hair. However, if you have very thick, coarse hair or have very tight curls, you will need a higher temperature setting (190- 210 º C) in order to achieve the effect you are looking for. Being able to adjust the temperature to suit your needs is a major bonus if you have any special considerations.

Next Page