How Often You Can Use Hair Straighteners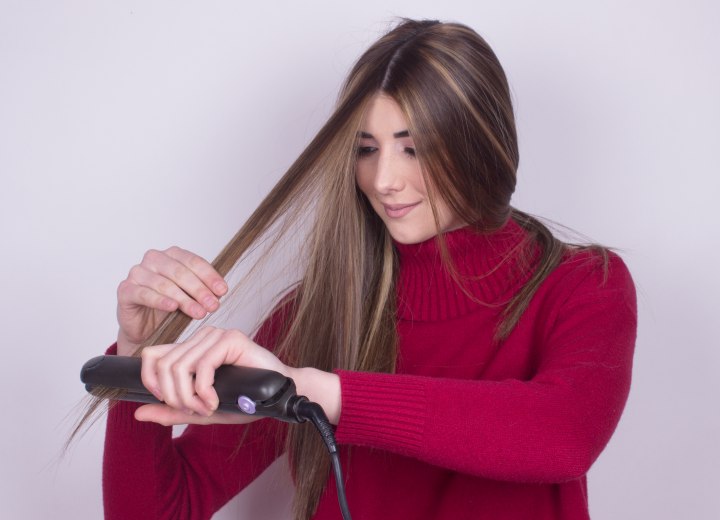 Many of you love your hair straightener (flat iron) because it gives you the ability to control your curly, wavy, or ethnic hair so you can create dynamic, appealing hairstyles. But you may be worried about damaging your hair by using this straightening tool too often.

You are right to be concerned because excessive use of any hot tool on our hair, including curling irons and blow dryers, can cause damage. So, how much is too much when it comes to using your hair straightener? This guide will provide you with the answers, giving you directions on how and how often to use the tool to prevent damage from occurring.



Use a Quality Tool

To begin with, buy a good quality hair straightener, preferably one with ceramic or ceramic tourmaline plates. These are gentler on hair and promote better hair health.

Secondly, make sure your hair is healthy to start with. Healthy hair, well-conditioned and full of natural moisturizers, will withstand heat much better. If you have dead or split ends, get a trim to remove them before you start using a hair straightener.

Use the Correct Heat Setting

As a final introductory note, always use the heat level indicated for your hair type. Fine, soft hair requires less heat to straighten and style compared to medium to thick hair. This may seem contradictory to what we just said, but also use the maximum allowable heat for your hair type.

The task will be completed more quickly and effectively, and your hair will be exposed to heat for a shorter period of time, preventing over-drying, which is a leading cause of damage.

In other words, if you have medium hair that is wavy but not kinky, hair experts recommend a heat range between 390 degrees and 425 degrees F (198 - 218°C). Set your hair straightener to those levels. Trying to be gentle on your hair by setting the tool to 350 degrees F will slow down the process and expose your hair to more heat in the long run.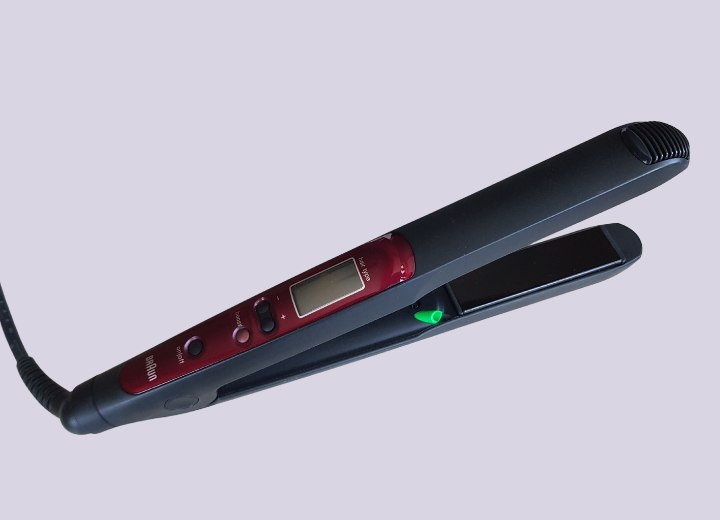 Avoid Daily Use Until You Know How Your Hair Will Respond

When trying to determine how often you can safely use a hair straightener on your hair, keep in mind the points we've discussed. They are just as important as deciding on the frequency. However, regarding this issue, hair experts recommend giving your hair a 24-hour break before using your hair straightener again, at least until you have a clear understanding of how your hair will react.

If using it every other day starts to cause your hair to dry out, becoming frizzy or losing its shine, then you may need to reduce the frequency and allow 2 or 3 days between uses. If your hair remains healthy and shiny with alternating days of use, you can consider using your hair straightener every day. Keep a close watch for any signs of damage to your hair, and switch back to every other day if any damage occurs.

Many individuals who regularly condition their hair and minimize the use of blow dryers or curling irons find that their hair is healthy and strong enough for daily use of a gentle hair straightener with ceramic or ceramic tourmaline plates.

Final Notes for Healthy Hair Straightening with Flat Irons

Never underestimate the importance of maintaining the health of your hair. Consider getting a professional conditioning treatment at the salon every 3-6 months, and continue your own routine of conditioning your hair each time you wash it. Additionally, apply serum or a hair protecting spray before using your straightener. This will help prevent damage.

Lastly, keep the plates of your straightener clean. Hair products can build up on them, leading to pulling and breakage. With caution and care, your hair straightener will be a valuable tool in helping you achieve various hairstyles. You'll be able to create a professional look a fun and vibrant look for parties and social events, and stunning styles for dates and romantic occasions. You'll develop the skill to showcase your hair's best features on every occasion!