Hairstyle Makeovers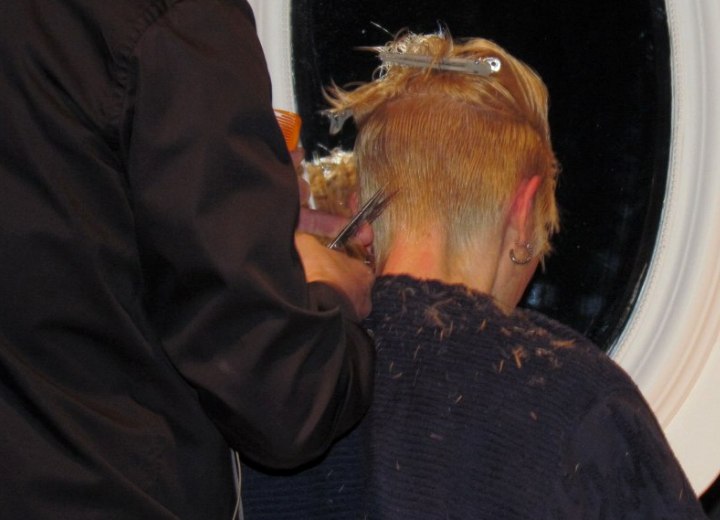 Computer Simulated Hair Makeover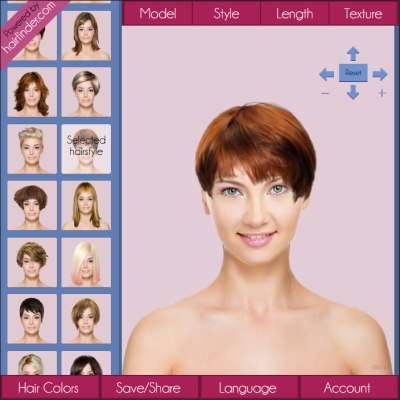 Online hair styling software to try different hairstyles and hair colors on a photo of yourself. Hundreds of virtual makeovers possible! The possibilities are amazing and almost endless. This kind of simulation software is used in many hair salons! More ...
Metamorphosis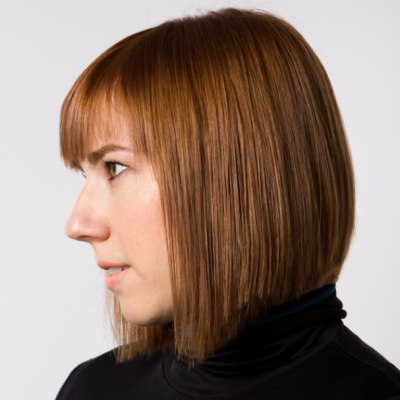 This hairstyles collection takes a single model and transforms her look, step by step, from a neck length bob to a gamine crop. The collection illustrates the drama and metamorphosis that lies in potential in every woman. More ...
A Long Hair Makeover for Jennifer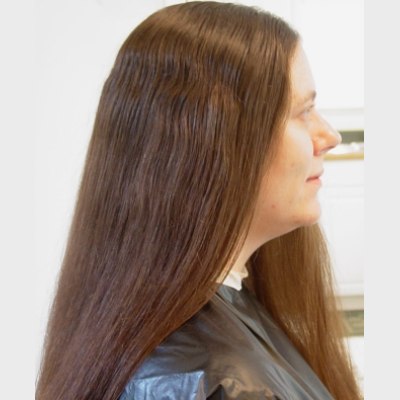 Jennifer wanted to get an idea of the possibilities available to her, without making a commitment to the new look. Jenn wanted to see herself with a look that was fresh and natural-looking. We gave her a long hair and a make-up makeover. More ...
A New Look for Brittany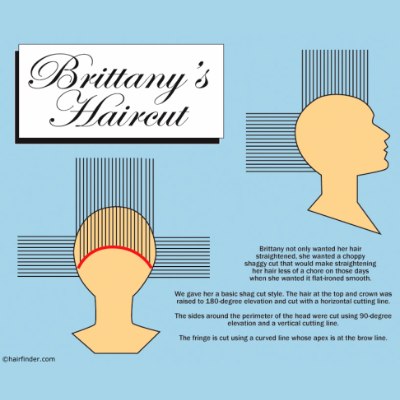 Brittany is a lovely young girl with beautiful hair, and to be honest, I did sort of try to talk her out of straightening out her curls. The benefit of this cut is that it is versatile and Brittany was thrilled with the finished look. More ...
A Summer Make-Over for Lorana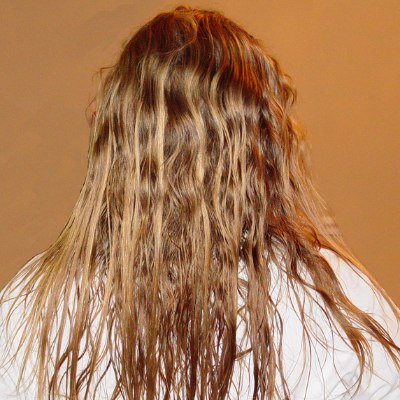 Lorana has long dark blonde hair that is surly and very thick. She doesn't like her curl and the resultant volume, and therefore has her hair straightened as often as she can. She was interested in losing some length to make her hair styling routine easier. More ...
Japanese Bob Style Makeovers

Long hair to bob makeovers for Intercoiffure Japan. Sweet but cool hairstyles for young it-girls. Japanese fashionistas love comics and pop culture. Their favorite looks are all variations of bob styles and thy love using funny hairpins. More ...
Katherine Waterston"s Hair Makeover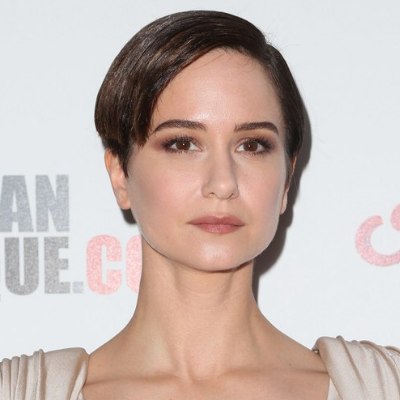 We were so used to seeing Katherine Waterston with long hair and we didn't think she would ever cut it short. But … the unexpected happened and Katherine surprised use with a gorgeous pixie cut! Her new look screams "less is more". More ...
Mini-Makeover: Cut and Color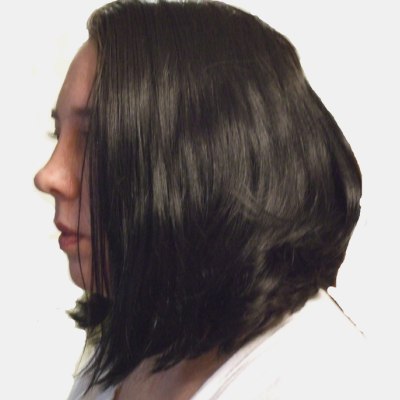 My neighbor asked me about helping her with her hair. She's a teacher and wanted a new look for the summer break. I suggested going shorter with a stacked bob/swing cut, and she readily agreed. The one thing she did want for sure was color. More ...
Change Your Look: A Hair Color Change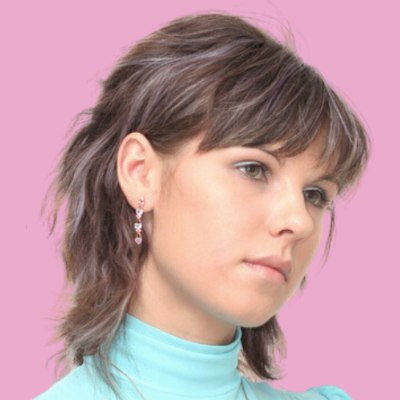 At any given time, a full fifty-percent of women are unhappy with the way they look. They say they want a change and many take the plunge to make that change – sometimes with disastrous results. Of course, not all changes are bad ones. More ...
New Mommy Make-Over for Becca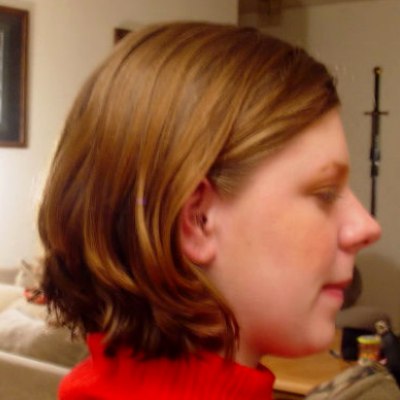 Becca came to me because she was eight months pregnant and feeling depressed about her look. She knew as a mommy-to-be that life was going to get really busy and she needed a hairstyle she was going to be able to manage easily and quickly. More ...
Offset Faux Hawk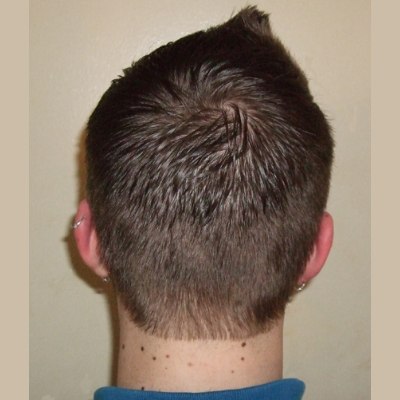 A male hairstyle that offers some balance and prevents the face from appearing too wide. Perfect for men who like wearing there hair short. Before and after photos with cutting and styling instructions to recreate the look. More ...
The Pixie Cut Surprise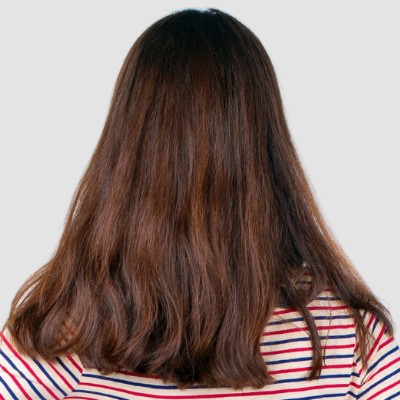 This is a haircutting story that illustrates how quickly and unexpectedly a person's opinion about hair can change. This is one of those haircutting stories that will make you want to go straight to the hairdresser and get your own hair cut short. More ...
Hairstyles to View and Try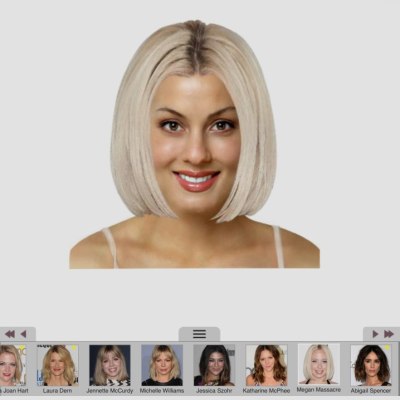 TheHairStyler has over 11,000 hairstyles to view and try on, including a large variety from the latest celebrity looks to salon styles from top salons around the world. Every hairstyle is accompanied by extensive hairstyle advice and styling instructions. More ...