Coiffure & Nature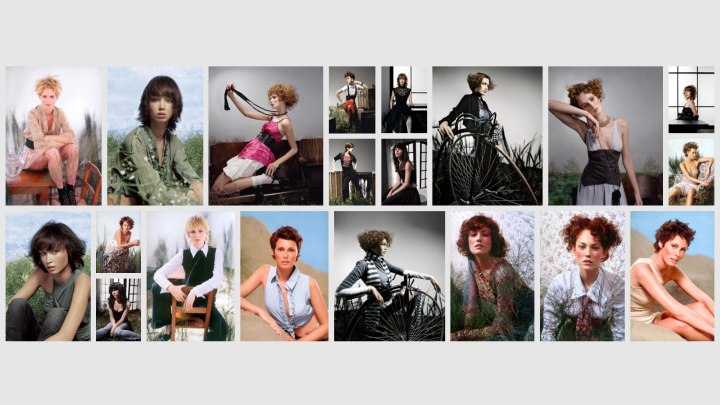 Scroll down for more photos ↓

Moods, colors and motions of the forces of nature inspired this refreshing collection of trendy hairstyles. Like nature itself, each haircut has a variety of facets from naughty to nice, straight to messy, playful to office proof.

The versatility also shows in the variety of hair colors, all inspired by the multitude of hues of the reflection of the rising and the setting sun. The four seasons, flower gardens and the tones of the earth itself left their mark. Styles range from basic and sporty to elaborate and utterly sophisticated.



All this power combined with the abilities of creative and professional hair stylists results in a selection of strong statements to hair-fashion.


Versatile Short Hairstyle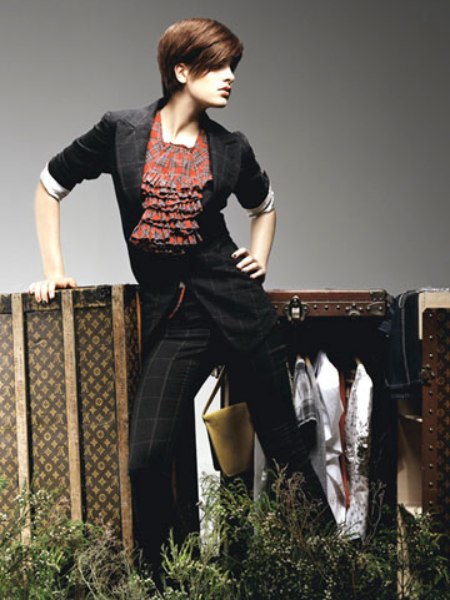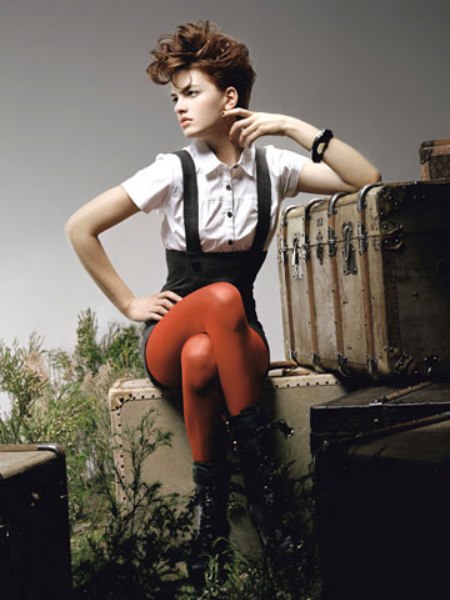 Go from city girl to country diva! A versatile short hairstyle with long layers all around, a side partition and a warm brown color lets you change looks in just a few minutes. In the straight version the long bangs are casually combed to the side.

To loosen up roll it all over large curlers and when dry, pick it apart with your fingers and fixate with a good dose of hairspray, a girl's real best friend.


Large Curls for Summer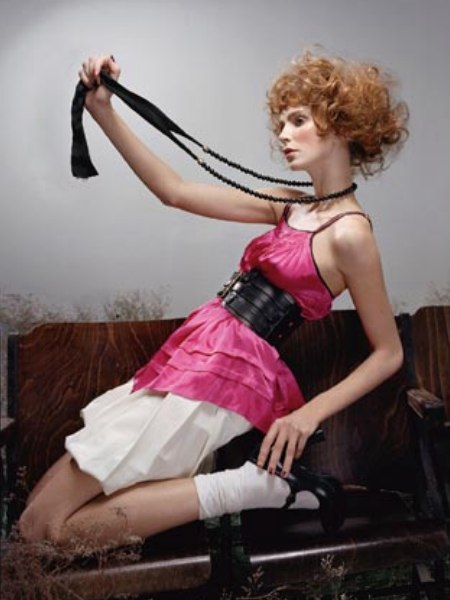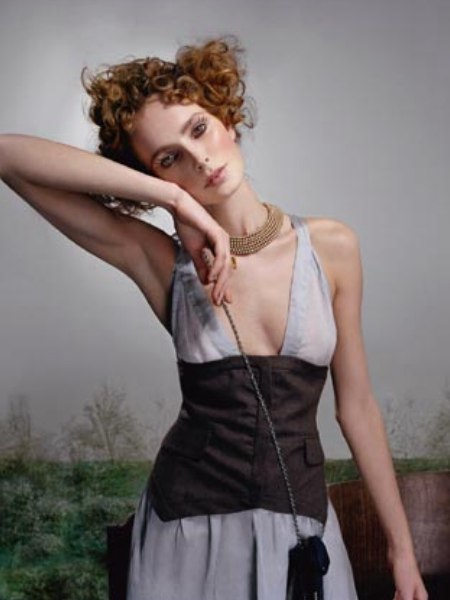 Large curls are just the right hairstyle for a romantic summer evening. The color is a deep honey blonde, like the sun reflects it just before setting. Curl hair over the largest rollers, pull apart with fingers when dry and fixate.

As a variation pull hair loosely into two soft pigtails on both sides of the head. Fluff and puff the curls with hands and fixate with some spray.


Thick Shiny Hair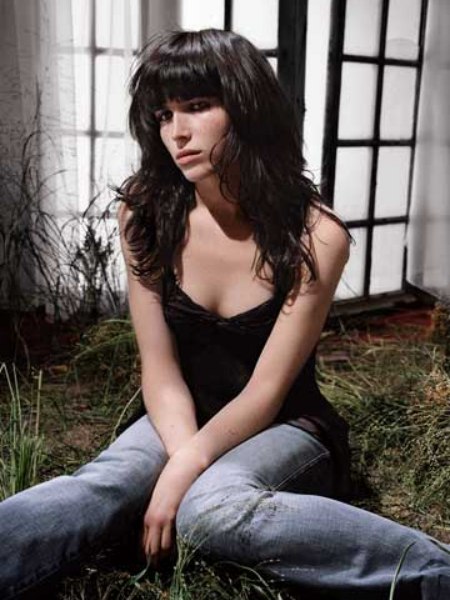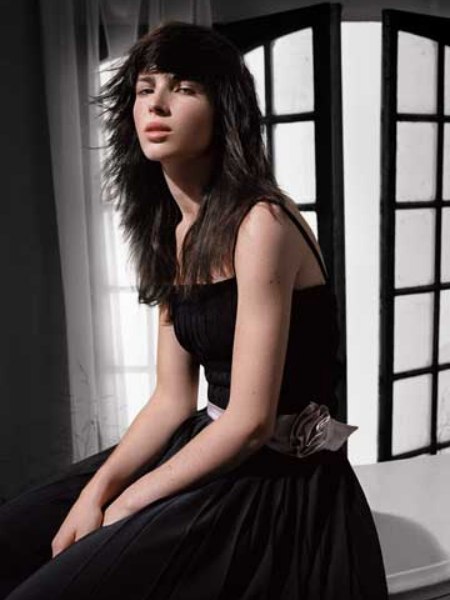 What could be more seductive than long, thick and shiny hair? Long hair is layered from the ears on down, with tapered ends and very straight cut bangs. The first hairstyle shows the calm side and a lot of extra shine. Just knead the ends with your hands and some mousse to get the lightly messy look.

As a variation let the wind blow! Pull the ends out frontwards with a blow dryer and also give the bangs a little lift to the side.


Short Layers in the Neck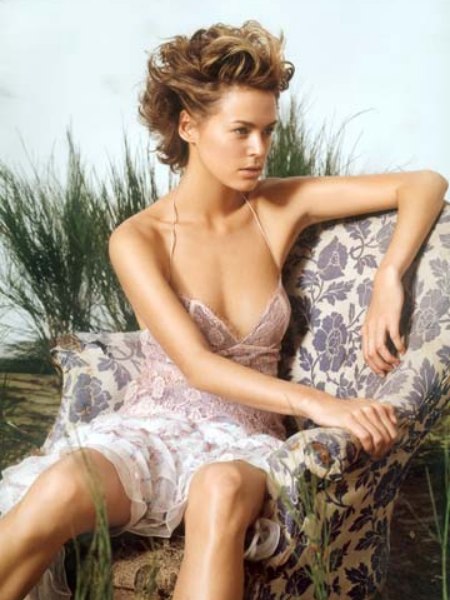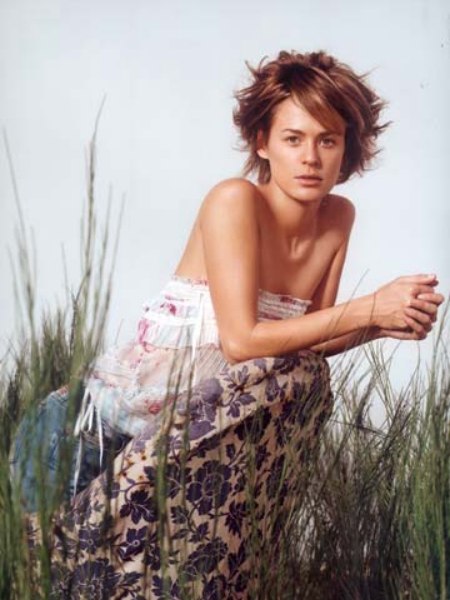 From a windswept morning to a serene sunset. One hairstyle can handle it all. Short layers in the neck lengthen to the top and form a well-rounded silhouette. Knead hair through with a good amount of mousse and comb backward with your hands.

For a different look, blow dry your head forward for extra volume then pull bangs down and sideward in a straight line. Colors are wheat blonde and a light copper tone with blonde highlights.


Red Curls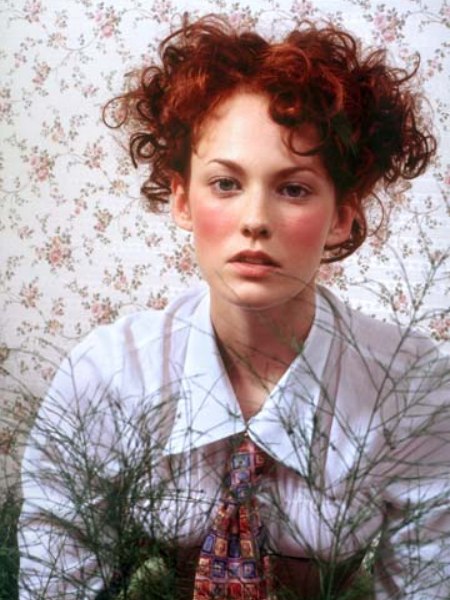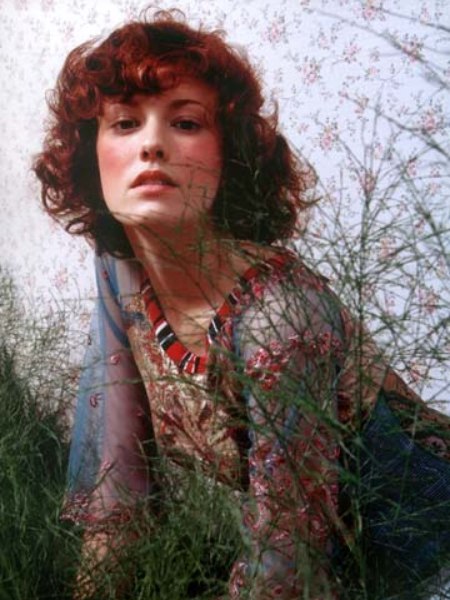 Feisty, playful and as luscious as a ripe strawberry. Red curls give you that little rebellious and fresh touch that will take you through every day in a fun way. On hot days casually pin the large curls above the ears, pull some into the face and fixate with spray.



For a more sophisticated look, smooth the curly mass over a large round brush. Let the red curls frame the face and swirl the bangs into the face with fingers.


Professional Everyday Hairstyle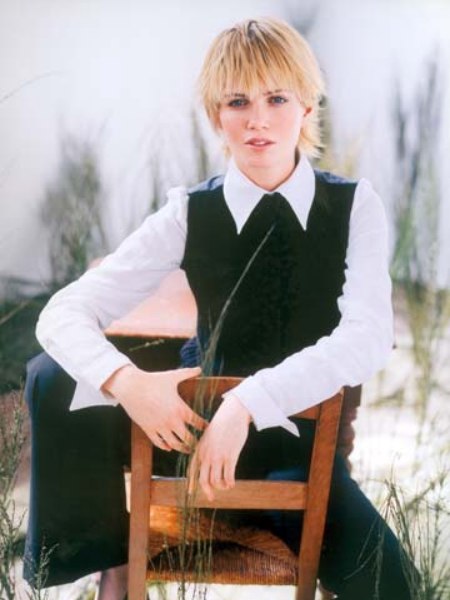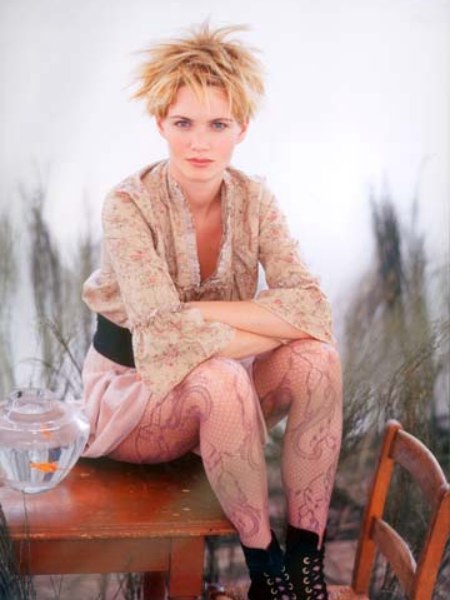 As crisp as an autumn morning. Hair in the color of fresh hay is cut in layers of about 3 inches all around the head. For a professional everyday hairstyle, keep it simple and just style with some gel.

In your playtime get creative with your hair - massage mousse through hair, add texture with some wax, tease and spike it as you please and fixate with some spray.


Hair for an Active Lifestyle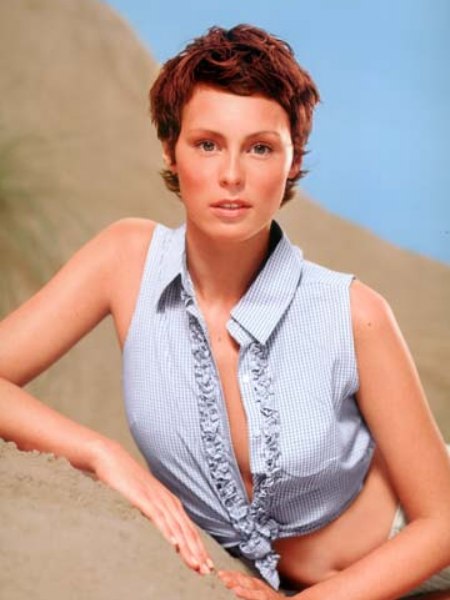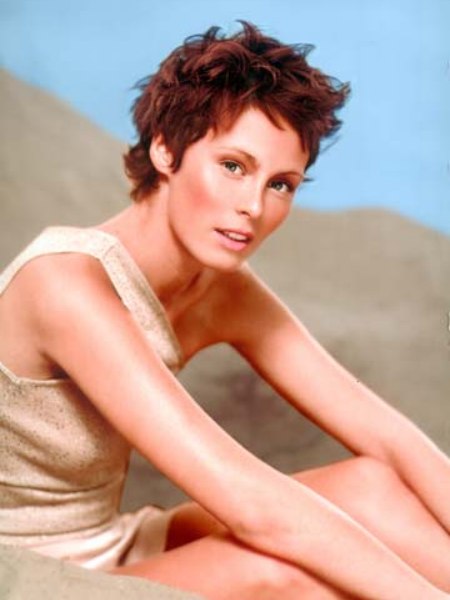 If you want to climb high mountains and cross the stormy seas, you need a hairstyle that goes along with an active lifestyle. A short hairstyle keeps you cool and also trendy. Especially when it comes in a warm, deep berry red with a coppery shine.

Short bangs let your eyes shine. For a party look mousse it up and ruffle it to create a sexy, messy look.


Layered Round Haircut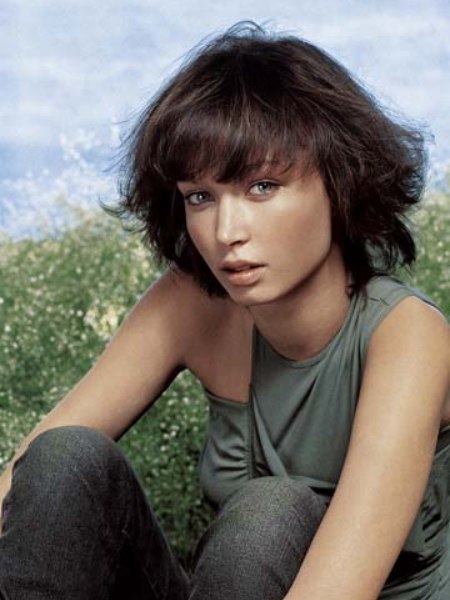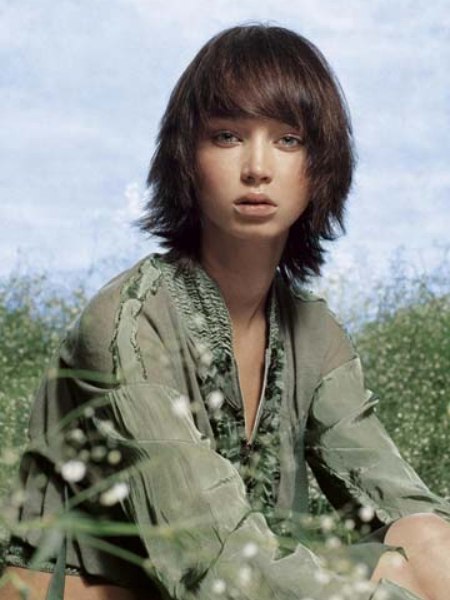 Sassy in chestnut. A round haircut has been layered and tapered along the face to bring the utmost in volume and motion. For a fluffy, fresh air look, blow dry with the head forward, then whip it back and add some spray to the roots.

For relaxed meditation time, just knead the ends of the hair after drying with some shine lotion and take a very deep breath.


A-shape Hairstyle with Curls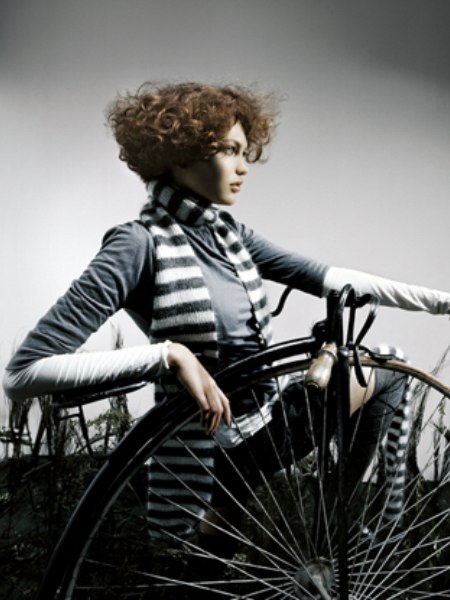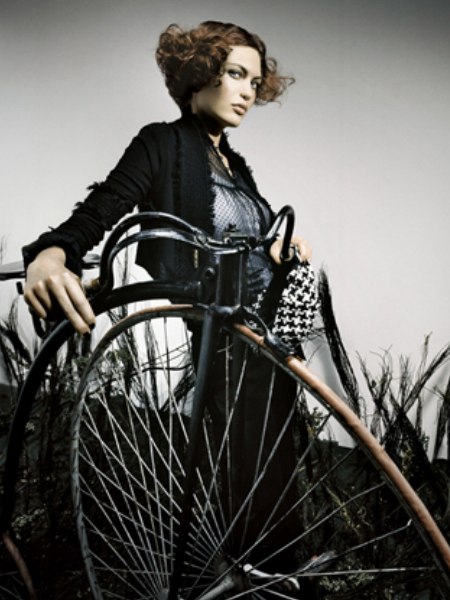 Sugar and spice and a warm autumn day. All you need is a short hairstyle that goes along with all your adventures and that makes you shine. Thick curls cut and styled in an A-shape will do just that. Use big curlers and don't touch your hair with a comb or brush after drying. Just use your fingers to bring it in shape. Of course you need a great cut as a base.

For a more classy look, smooth out the top of the air and pin down the strands above ear level, a nice contrast to the full curls.


Glamorous Copper Curls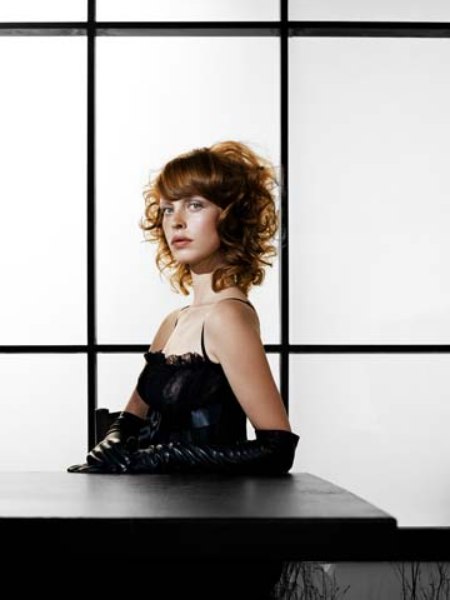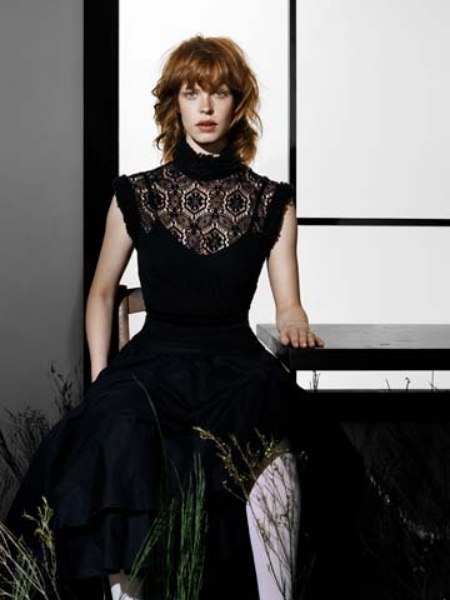 Be glamorous in copper curls. The base cut is layered from the cheek bone down and had full thick bangs. All hair except for the bangs is then curled over large rollers and enhanced even more with a curling iron. Bring in shape with your hands, but keep the bangs sleek and tidy.

For a more untamed version of the hairstyle just brush through the hair once, tease the rest of the curls, massage in some mousse to create this planned disheveled look.

Hairstyles: Coiffure & Nature - Paris

See also: Short hairstyles | Medium hairstyles | Long hairstyles | Up styles