Difference between a Beveled and Layered Cut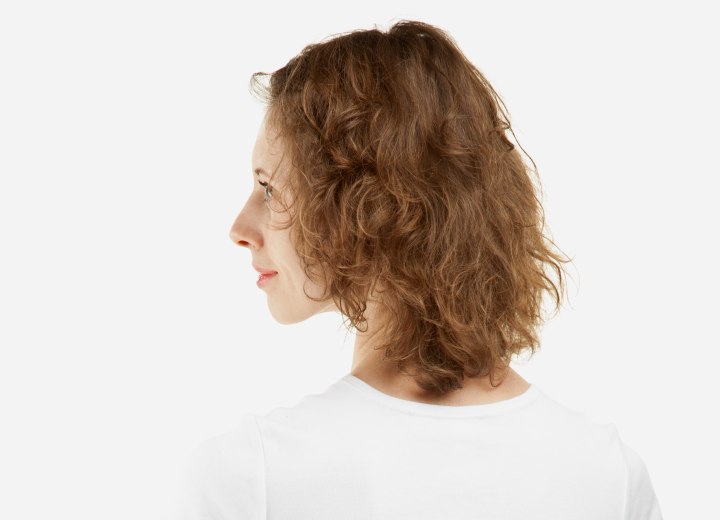 Q: I have fine shoulder length hair and want to know the difference between a beveled cut and a layered cut before I go for my appointment.



A: The beveled cut is a form of layering, but the difference in length between the top layer and the bottom layer usually pretty slight – typically no more than two inches. The technique is usually great for thick hair that looks too "blocky" if cut in a purely blunt fashion. The finished result is an angled "bevel" along the perimeter of the cut that allows the hair to draw closer to the face.

Layering, of course, is pretty commonly understood, but is far more varied than some realize. All of the various looks possible contain combinations and blending of different layering techniques. Long layers – where the hair is all elevated to a stationary point above the head, work well to create evenly spaced layers all along the length of the hairstyle.

Box layers are generally restricted to interior sections of the hair and are great for finer/thinner hair types to give a solid line along the bottom edge of the hair, yet offer balance and volume management along the central areas of the head.

Uniform layers are great for shorter styles in allowing you to create a flowing textural pattern along the area you are layering. These are created by cutting a guide length, and then using it to cut the hair immediately surrounding it, then using those cuts to cut the next hair in line. It's called a travelling guide and allows you to cut the hair to uniform lengths. It's used most in men's hairstyles, and women's shorter styles.

©Hairfinder.com
Photo: Maryna Pleshkun/Shutterstock

See also:

Technique to bevel the ends of hair

How to cut square layers or box layers

What are a uniform layer cut and a short graduation?