New York Streets by Intercoiffure Mondial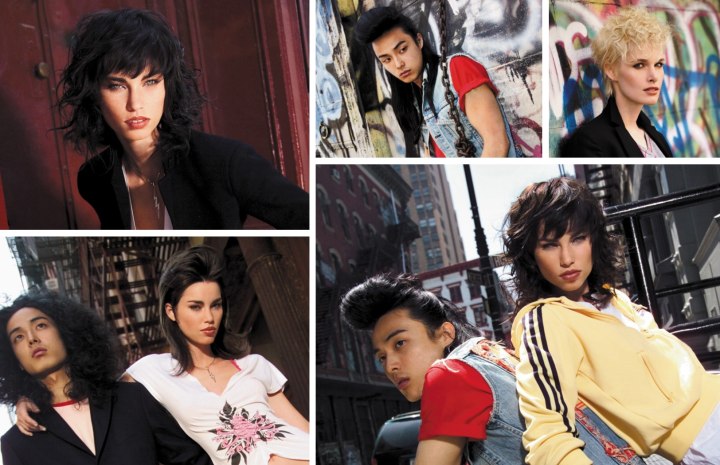 Scroll down for more photos ↓

When it comes to where people are heading, New York is the place to be. There are more than eight million people living in the New York City area, and with all these people there comes a great sense of style. From artists, bohemians, poets, and other fashion gurus, everyone is trying to create their own style. New York offers fashion that is both unique and somewhat daring. There is no other city quite like it in the world.

Each side of the city offers a different view of the world. From the lower east siders who are trying to create a new fashion revolution, to the punk rockers that hang out in East Village. Fashion in New York is celebrated and simply diverse.



While fashion is one thing in New York that cannot be duplicated, the other is the hairstyles that go with these fashions. After all, when it comes to fashion, what is it without a great hairstyle to go with it. The "New York Streets" hair collection is simply a blend of diverse hairstyles that belong to New York. These hairstyles offer an independent style that each individual carries on their own. If you live in New York, you will learn to express yourself with confidence in this wondrous world of skyscrapers.

The Intercoiffure Mondial Hairstyle Collection is unique in its own right. These styles do a great job of reflecting what life in New York is really like. Imagine all the different groups of people that live in this great city, coming together to form a collection of hairstyles.

The downtown hipster style is one of the current fashion revolutions that are part of this collection. This hairstyle features short cuts with a touch of class. This cut is exciting and provocative.

Afro revival haircuts are part of this collection as well. These cuts will emphasize your individualism within a city of amazons. The idea behind this look is simply anti-fashion. Men wear their long hair in a bohemian style, combined with a bit of rock and roll style.

The purpose of this hairstyle collection is to go to the extreme. The collection offers several styles that are easily done yourself for those that are freaks of fashion. Offering a daring and rebellious look, this collection is sure to be endearing to New Yorkers of all styles, allowing them to show their creativity not only through their clothing but with their hair as well.


Fashion Afro Hair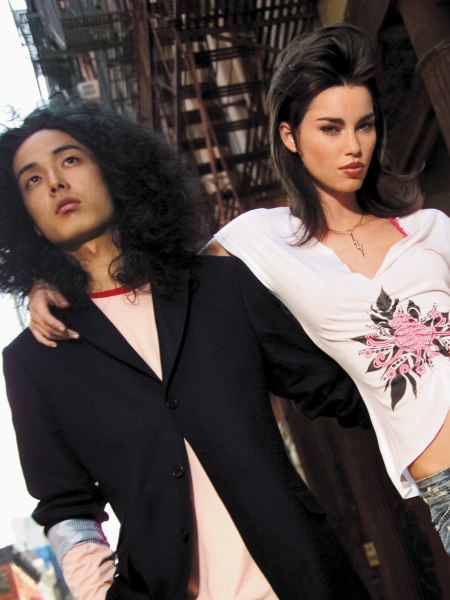 These two downtown New York hipsters are carrying themselves with the confidence of any avid New Yorker. The young man has an Afro Hairstyle that is both long and thick. The young woman has a hairstyle that is long and slender at the sides and layered at the top, giving it a "puffed" up look that is truly retro.


Rock and Roll Quiff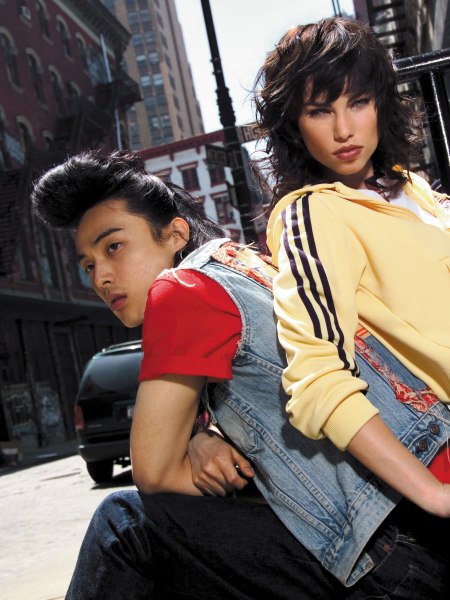 For those that have a somewhat wild side, this rock and roll hairstyle is the perfect look. The young man has his hair styled in the ultimate quiff, which is a classic rock and roll look from the past. Think Elvis.

The young woman has long and luscious brown hair that is layered to look a bit messy, giving her the ultimate rock and roll do. Her classic look may seem messy, but that is the point.


Neo-Punk Haircut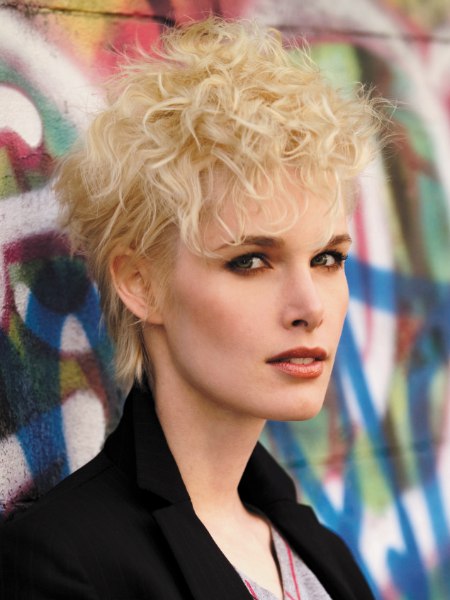 This young woman has the new punk look that is sweeping the streets. This hairstyle is messy with twisted strands on top to give volume to the hair. The layered short haircut is totally stylish as it falls gently around her ears and across her forehead.

Punk no longer means spikes and neon colors; this neo-punk look is classy and messy at the same time.


Rock Quiff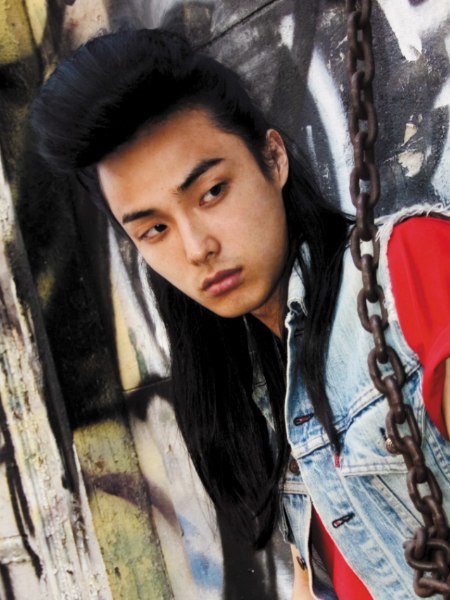 Think of Elvis and add soft, long hair in the back along with his rock style quiff up front, and that is the style this young man is wearing. The point of his hairstyle is to show that he is against fashion trends. In other words, the hair trend is anti-fashion, giving him an eccentric and truly New York hairstyle.


Long Layered Bob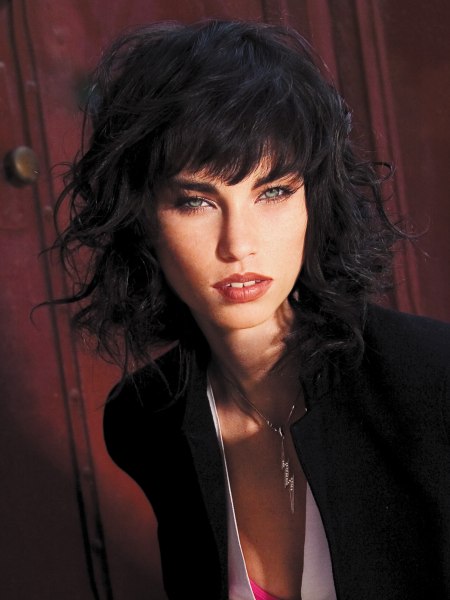 This young woman has a long, layered bob hairstyle that allows strong movement with a bit of rebel thrown in. The look offers a wavy and messy hairdo that simply looks put together.

The hair color, a shade of chocolate brown, adds to the intensity of the look. Truly, this is a New York hairstyle; it looks simple and glamorous all at the same time.

Hairstyles Photos: © Intercoiffure Mondial

Artistic Team:
Ann Bray - America
William Sasek - for Maximus Salon and Spa - New York
Maureen Doyle - for Maximus Salon and Spa - New York

See also: Short hairstyles | Long hairstyles | Men's hairstyles