Stana Katic's Look with a Hat

A deep brim of a hat like this chauffeur style model can bring a lot of attention to the eyes and Stana Katic's are quite stunning. The actress seems a bit bundled up here (November 12th 2011) in a warm turtleneck under the timeless trench coat, but her long hair softens the slightly somber look.

Her warm brown natural curly tresses reach and over the shoulder length and are textured deeply in the tips, a few long layers keep things light and full of motion while a natural wave is in charge of the volume.

To style this casual and sexy look play with some good styling products, a smoothing serum and volumizing mousse with medium to strong hold will we good choices, then scrunch and tease your hair into place.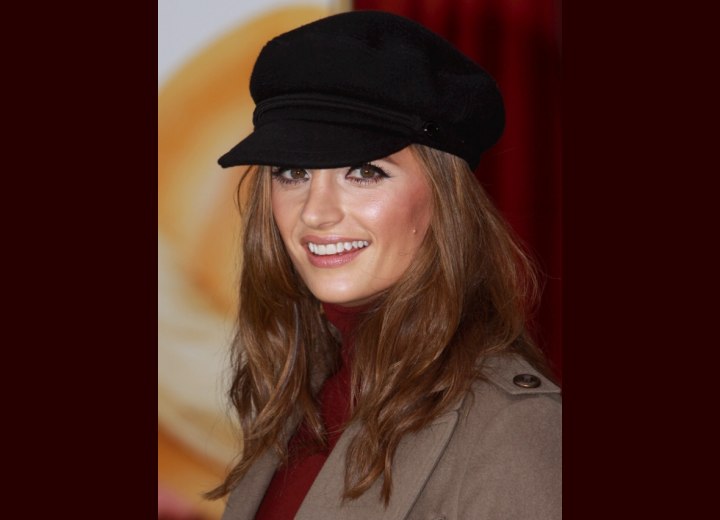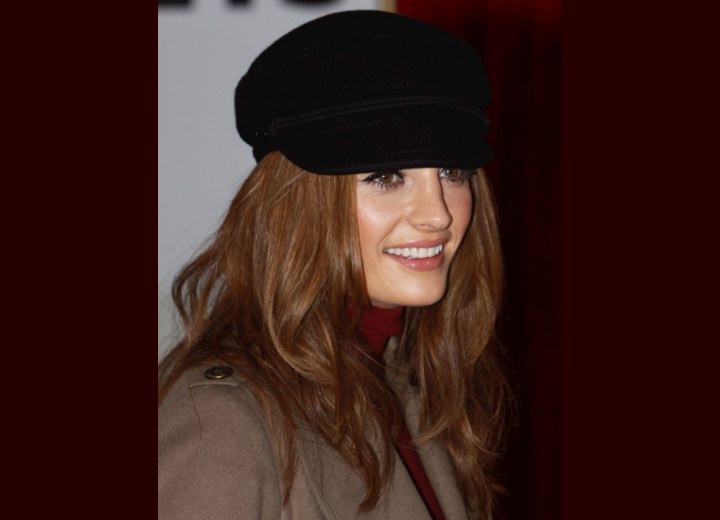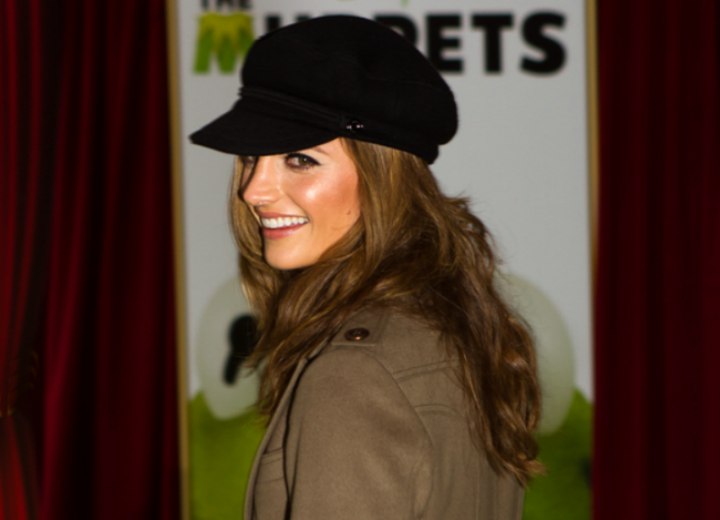 More Stana Katic Hairstyles