Stana Katic's Updo Ponytail

Looking to make a statement? Take a look at this! Stana Katic wore head to toe hot pink when she attended the 2013 Film Independent Spirit Awards in Santa Monica (February 23rd, 2013). Her bright wardrobe was a bold choice that she surprisingly topped off with another bold choice - an intricate updo ponytail. This futuristic hairstyle is very cool. Stana's hair is swept up into a high ponytail and secured with an elastic and pins.

The top is teased for height and texture. The ponytail is teased at the base for even more texture then the hair is braided all the way down and secured with a clear elastic band. Stana wears a fishtail braid that is very youthful and fun. It is rubbed a bit with the fingers to give it a tousled and roughed up texture. So chic!

Stana's hairstyle is pretty intricate and would be hard to create on your own. Enlist a friend to help you achieve this stellar look for a night out on the town. Try a lower ponytail that will be easier to reach and braid. A low, side ponytail would look great. This funky style would look great in any haircolor, too!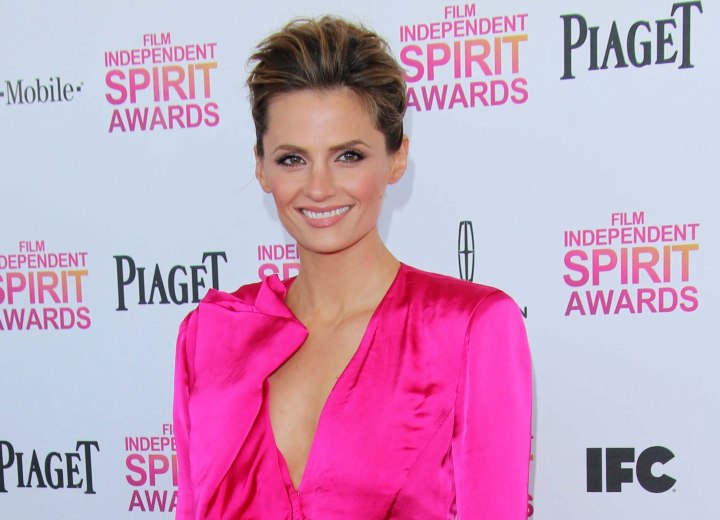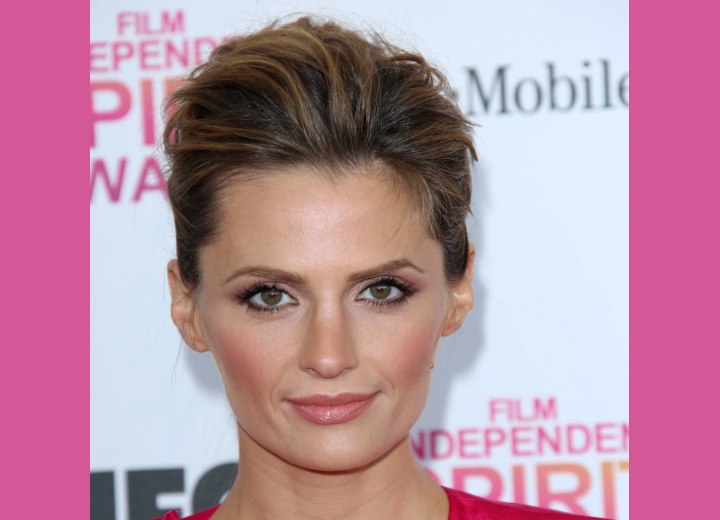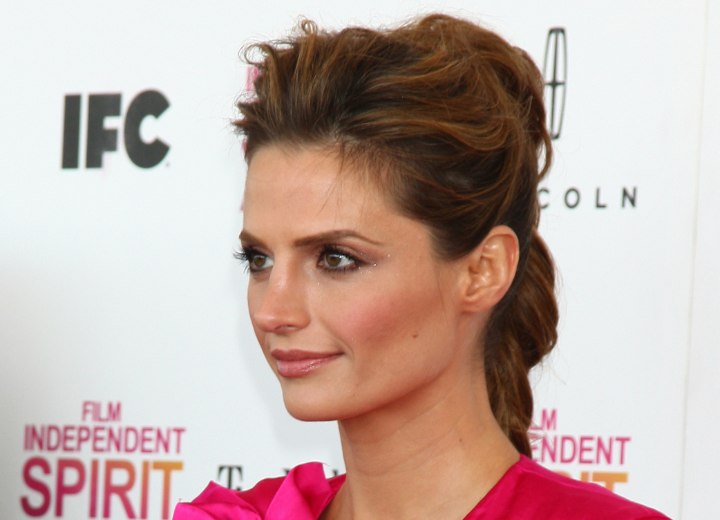 Related Post: More Stana Katic hairstyles
Photos: Featureflash + Helga Esteb + S. Bukley / Shutterstock