Stacy Keibler's Fishtail Braid

You can tell that Stacy Keibler used to be a model by her killer, statuesque poses for the camera. The beauty walked the red carpet at the introduction of Joe Fresh at JCP at the Joe Fresh at JCP Pop Up Store on March 7th, 2013. Her head to toe look is very architectural and polished. The crisp blazer and high collared blouse almost seem to stiff but she breaks up the look with a fun fishtail braid.

The addition of the braid adds a touch of texture, youthfulness, and edge. It is totally unexpected too and that makes it all the more interesting. Stacy's hair is highlighted exquisitely. It is a very soft and blended highlight and it makes the color look very natural. The tones of the colors are close and that also helps in keeping the look soft and natural.

Strands are ironed out smooth and parted deeply to one side. A long piece in the front gives the illusion of a long side bang while the rest of the hair is gathered and braided into a fishbone pattern. After hair the was braided it was roughed up a little bit with the fingers to create a frizzy texture. Bravo!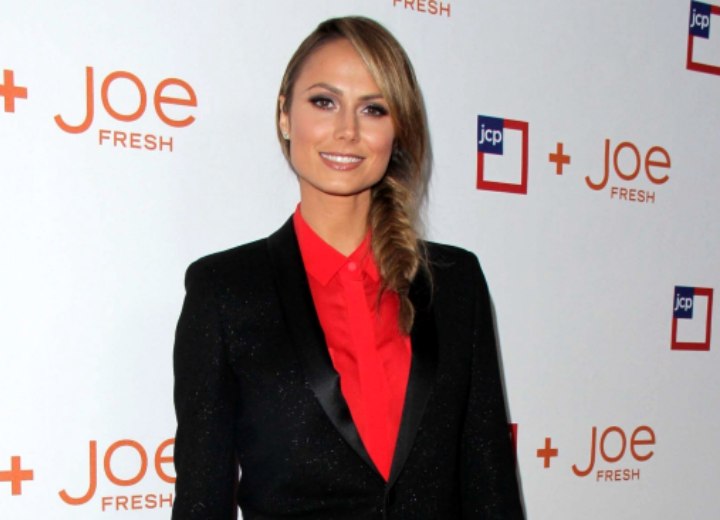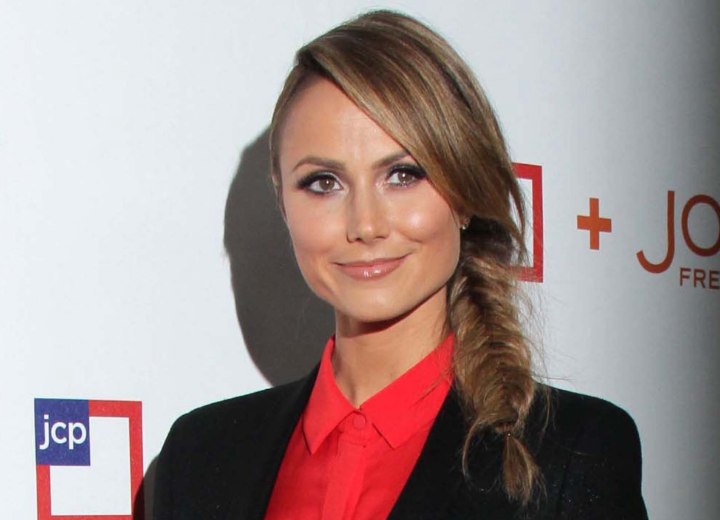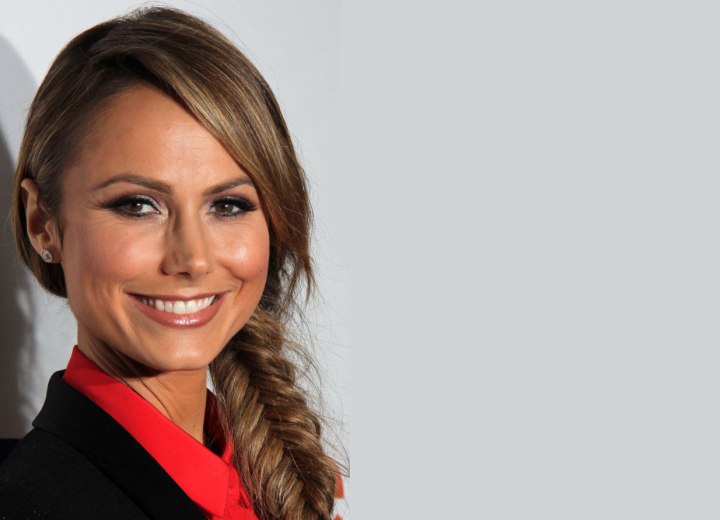 Related Post: More Stacy Keibler hairstyles
Photos: Helga Esteb / Shutterstock