Naya Rivera's Hairstyle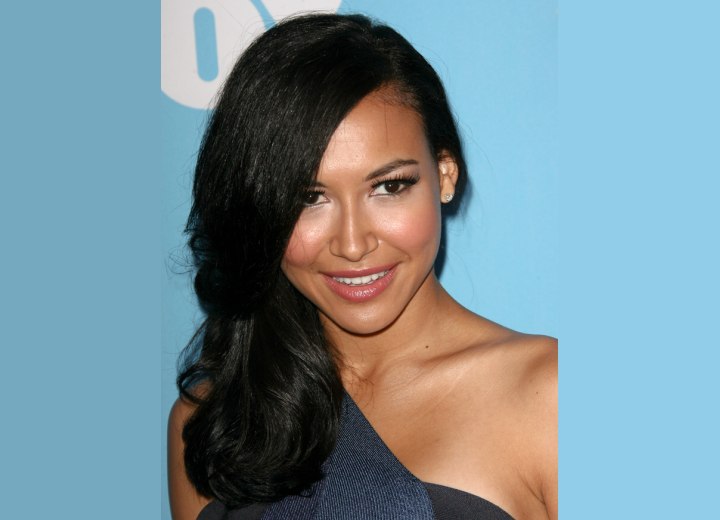 Click to enlarge

Naya Rivera looked like an exotic Princess when she wore her lush dark hair parted and brushed over to one side and over the shoulder when she was at the "Glee" Season 2 Hollywood Premiere and DVD Release Party on September 07, 2010. The top of her hair was a smooth heavy strip that fell over her face before it connected with the rest of her long hair.

Naya's hairstyle is an uncomplicated creation that anyone can do, once they put the curl in their hair with either conventional or hot rollers and followed by a thorough brushing directing the hair over to the side.

Naya has those natural coveted gold tones upon her skin that welcomes the warm colors of the Caribbean islands. Although she is wearing a steely blue gown she would look better in one of the warm colors like tangerine, banana or even cayenne peppers. Her eyebrows are kept in their natural thickness with a taupe shadow that is blended with a lighter base. There is eyeliner, lashes and mascara, a little bronze and blush and a natural lip tone for color.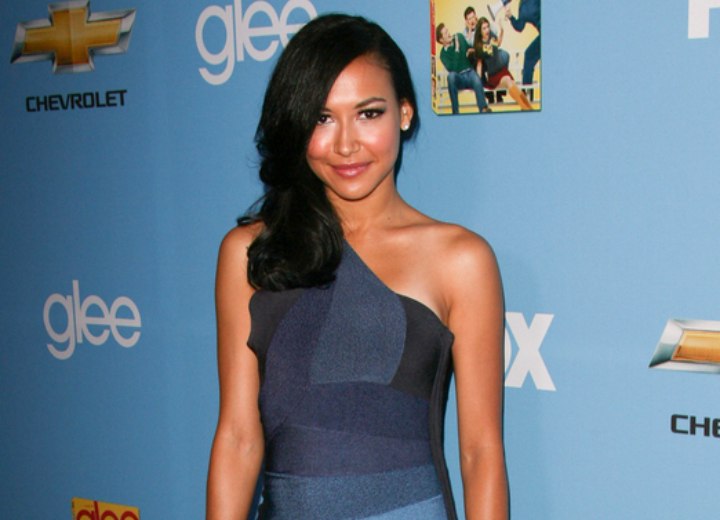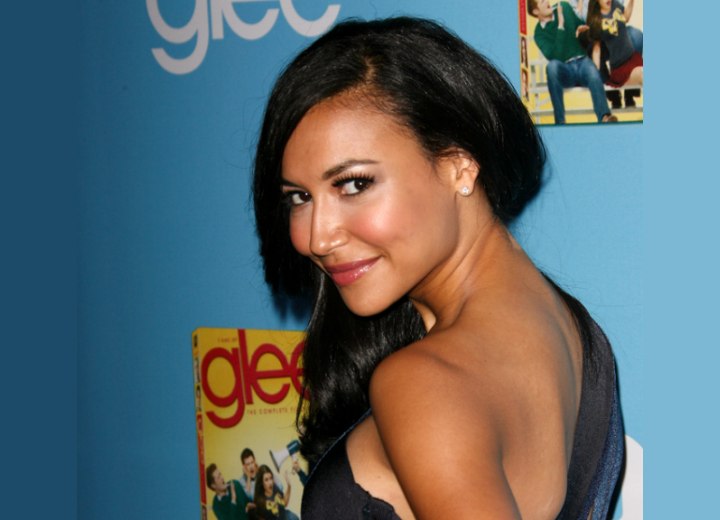 More Naya Rivera Hairstyles