Kelly Lynch with Mid-Length Hair

Kelly Lynch attended the "Magic City" Starz Series Los Angeles Premiere back on March 20th, 2012. This mid-length hairstyle is cut right above the shoulders and the fullness at the ends help balance out her heart shaped face. A narrower chin is always complemented with framing layers around the neck area. Lynch is known for her light blonde locks and they look very healthy in this photograph.

She has her hair parted deeply on one side and pulled straight over for a nice crisply parted look. Strands are blown out smooth and flipped out at the ends for a fun retro effect. Flipped out ends have made quite a comeback and worn with the right outfit they can look very modern. The flip is slightly tousled which makes it playful and not so dated.

Her hairstyle really is a statement so there isn't a need for lots of accessories that will make the look too busy. Kelly's light skin and light blue eyes work wonderfully with her heavily highlighted hair. We think this is an awesome example of an elegant, near shoulder length hairstyle for a fifty plus aged woman. Wow!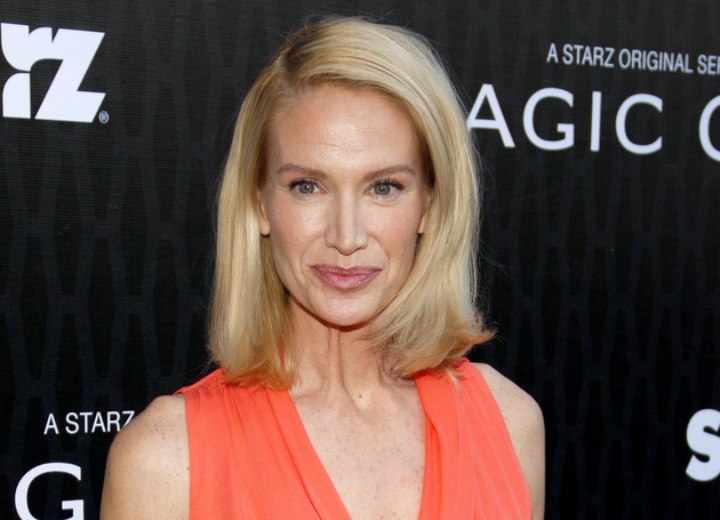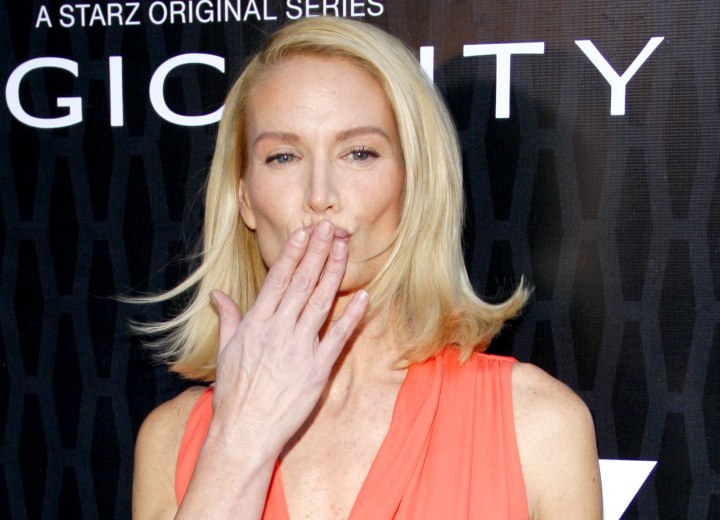 Related Post:
More Kelly Lynch hairstyles