Kelly Lynch's Bob Haircut

There is nothing so timeless as a bob haircut. There are so many variations of the cut that the possibilities are almost endless! Take a look at this classic take on the bob with a modern twist. Kelly Lynch sported a bob at the opening night of Bette Midler in "I'll Eat You Last: A Chat With Sue Mengers" (December 5th, 2013).

This blunt cut bob has a crisp edge to it that make it extremely modern looking. No layers are cut into the hair so it lays flat and full. This is a great option for clients with thin hair due to the fullness this bob gives. Hair is blown out smooth and then flat ironed to create that straight, crisp finish. Instead of using a round brush to roll the ends of the hair strands under, they are left stick straight, almost broom like, for a more funky and edgy result.

The cut is almost bordering on a little girl bob but the lack of bangs make it more grown up and the sophisticated ensemble also takes this bob to a more mature level. Lynch parts her hair to the side just over one eye to keep the style flattering. The length is cut right at chin length which is a great choice for heart shaped faces. Kelly's hair color is a light golden blonde. Her stylist puts in lots of highlights so the outgrowth is soft and blended. The overall look is absolutely fantastic.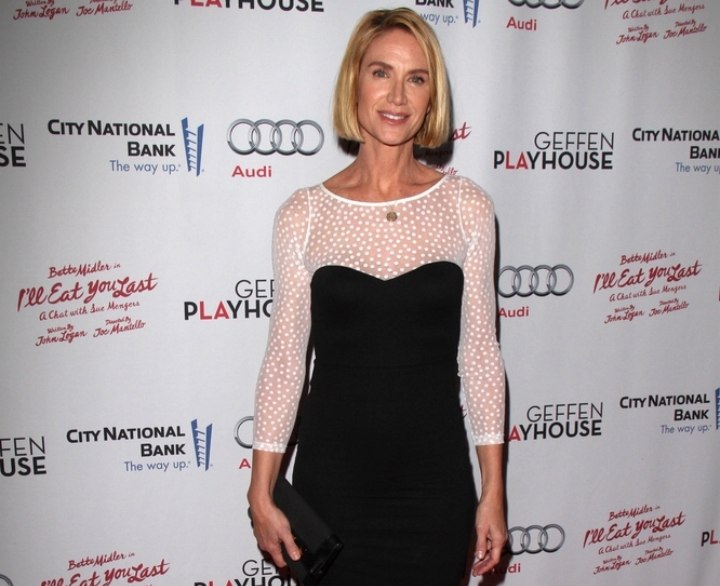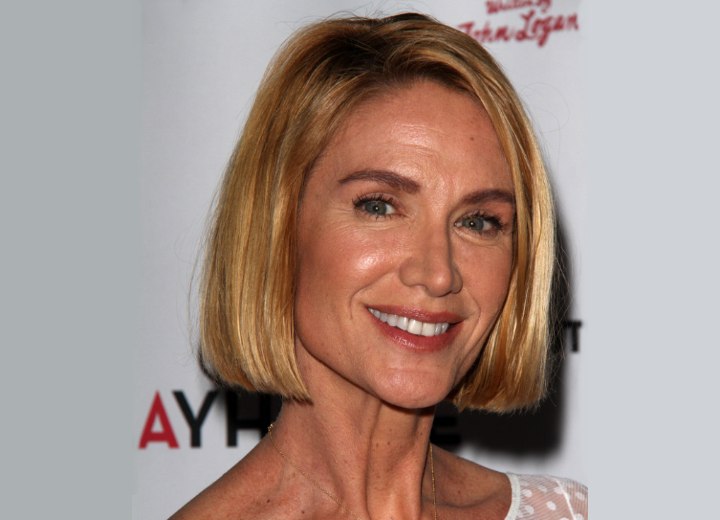 Related Post:
More Kelly Lynch hairstyles