Kelly Lynch with Long Hair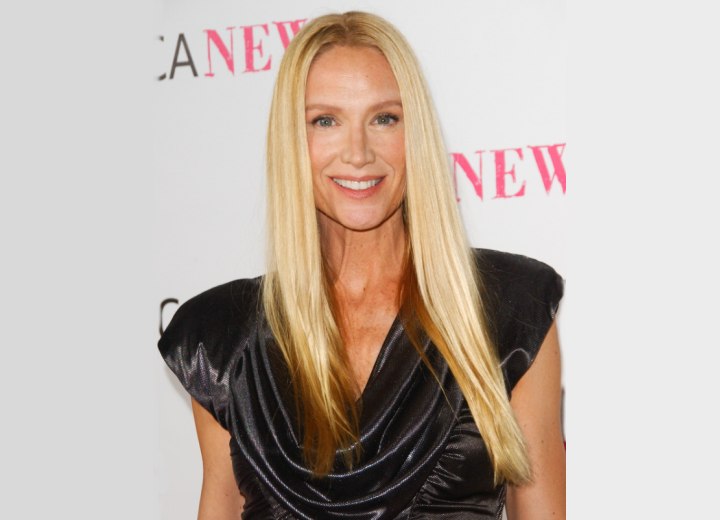 ↓ More Photos ↓

There is an old myth that has been circulating for a long time that you can't be over 50 and have long hair. Kelly Lynch definitely debunks the myth and wears her hair as long as she pleases!



The Charlie's Angel actress could pass for a woman in her early forties at least. Confidence is a key factor in looking and feeling younger so embrace your inner beauty and let it shine!

Lynch attended the 30th Anniversary MOCA Gala On November 14th, 2009 in Los Angeles. Her shiny metallic dress was a bold choice but she totally rocks it. Her long blonde strands are ironed out to sleek and straight locks. Her hair is parted crisply down the middle and follows the symmetry of her dress for a very angular result.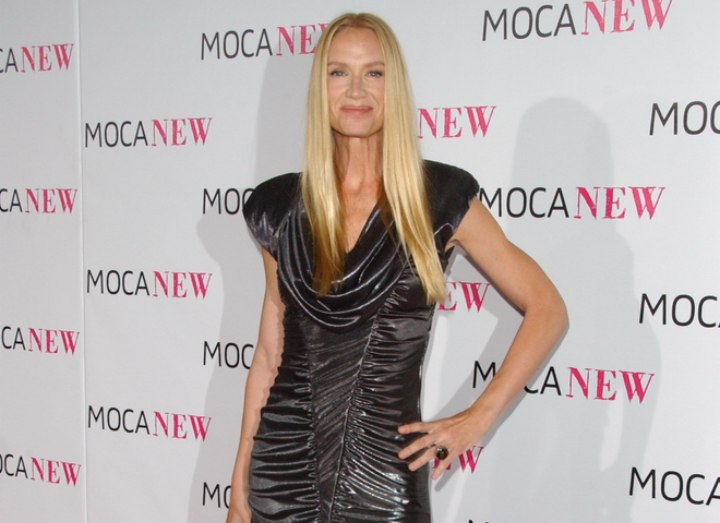 Her pale blonde locks have a small golden feel to them. The warmth in her hair color is partly due to the deeper golden brown color that peeks out from underneath. The blonde on top of the golden brown is a fun contrast and helps add interest and drama to her hairstyle.

Kelly Lynch is smart to match her hair color with her brows. It keeps the overall look very natural. She has a more fair skin complexion and lighter eyes which are always complemented nicely by lighter colored hair strands. We hope you are inspired by Kelly and make the choice to be bold and embrace long hair even if you are past the age of fifty.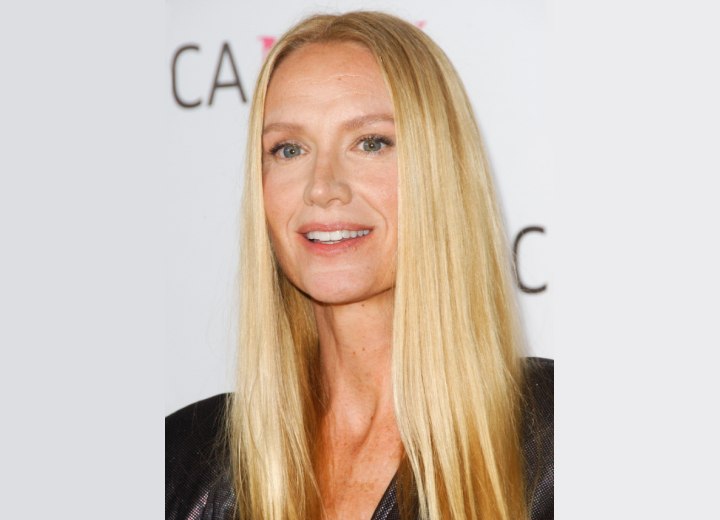 See also:
More Kelly Lynch hairstyles