Long to Short Hair Makeover

Rene is a hairdresser from Eindhoven (in the Netherlands) who specializes in short haircuts for ladies. You could call his hair salon, HFDZK, a barbershop for women.

Are you in the mood for an exciting makeover and would you like to experience what it feels like to have your hair cut super short? Are you willing to brave the clippers? Then you should definitely pay a visit to Rene's barbershop. You are guaranteed to walk out with a stunning short haircut!

A haircut at Rene's hair salon takes about one hour. He reserves sufficient time to discuss your needs, give advice and determine the best haircut for you. Most of the women's hairstyles that Rene creates are very short and tough, but still stylish and feminine.

This video shows a beautiful long to short hair makeover. This lady is not afraid of drastic hair changes and changed her look before, but today she goes 40 centimeters (16 inches) shorter without hesitation. Her ponytail comes off and gives way to a shaved neck. It won't be long before her long hair has turned into a cute pixie cut with a buzzed nape and bangs.

Visit HFDZK's YouTube page for many more makeovers and plenty of short hair inspiration!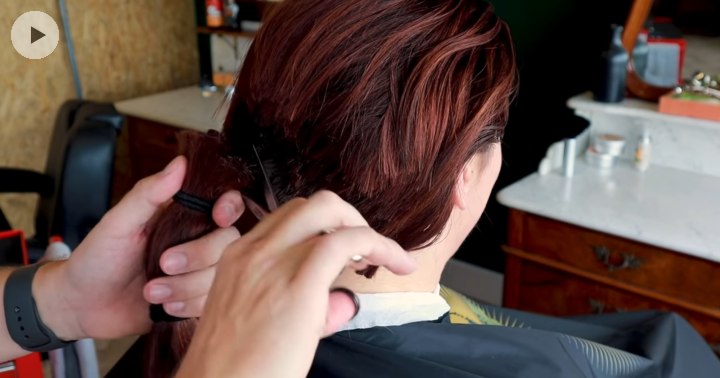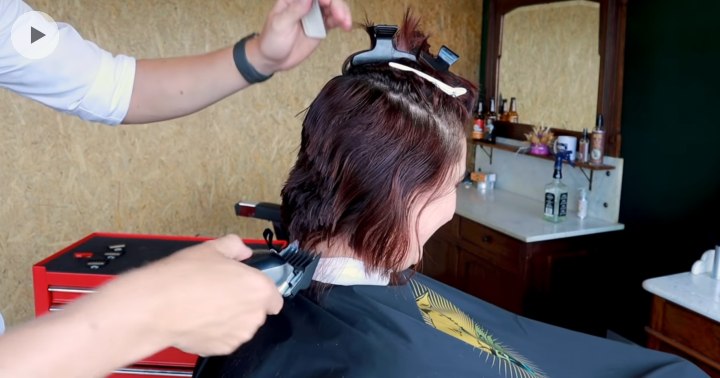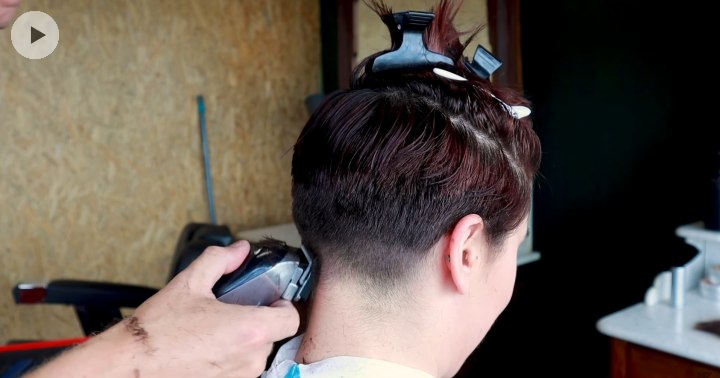 See also:
Hair Videos
Meet the Clippers
Reasons to Get a Short Haircut